September Fireside Chat: Ethics of Assisted Migration in the Pacific Northwest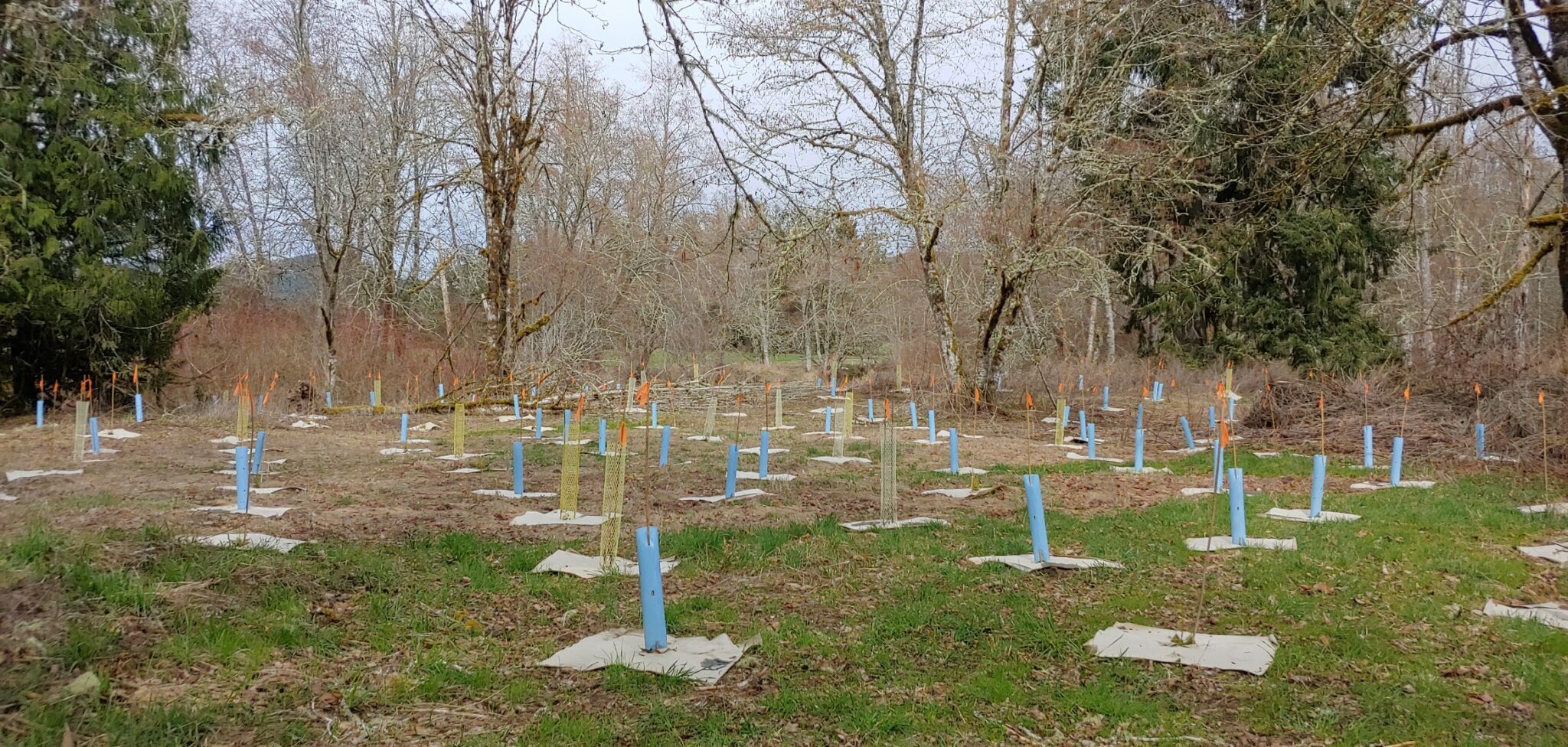 SEPTEMBER FIRESIDE CHAT | SEPTEMBER 20, 2023 | 7:30pm – 8:30pm | ON ZOOM
This month's Fireside Chat will focus on assisted migration: the human-assisted movement of species in response to climate change, is a climate-adaptation strategy increasingly being employed in the Pacific Northwest as land managers decide what to plant.
Matt Distler, Conservation Program Manager at Oxbow Farm & Conservation Center, will introduce the ideas and science behind assisted migration, then discuss the ethical considerations of assisted migration in the Pacific Northwest in the context of ecological forestry. We will designate half an hour for discussion after the presentation.
Matt Distler is Conservation Program Manager at Oxbow Farm & Conservation Center, a non-profit focused on research, practice, and education around issues of sustainable land use and conservation. Matt holds a doctorate in ecology from SUNY College of Environmental Science and Forestry, and his research and restoration work over the past 20 years have encompassed invasion biology, Holocene paleoecology, wetland science, land management, and wetland, forest, and riparian restoration. Currently, his work focuses on wetland and riparian restoration and wildlife monitoring on working lands in western Washington.
Oxbow Farm and Conservation Center is the site of a fascinating assisted migration project that aims to restore a portion of streambank along the Snoqualmie River.
SIGN UP FOR THE SEPTEMBER FIRESIDE CHAT
This fireside chat will be held on Zoom and is free and open to all. Fill out the form below to register for the event and get the Zoom invite! Please note: The Zoom invite for this meeting will be sent via email to all registrants at least two days before the chat. If you do not receive the Zoom invite via email by then, please contact outreach@nnrg.org for assistance.
Fireside Chat Signup
"*" indicates required fields
WHAT IS A FIRESIDE CHAT?
Fireside chats are monthly community events where forest owners can talk directly with NNRG staff and other forestry professionals, and connect with other forest owners in western Washington and Oregon.
On the third Wednesday of every month, we invite you to join NNRG Director of Forestry Kirk Hanson, others from NNRG's forestry team, and fellow forest landowners and land stewards to discuss forest management topics, share information and resources relevant to those topics, and connect with others face some of the same challenges and opportunities as you in stewarding their lands.
Bring your summer drink of choice. Please turn on your Zoom cameras if you can.