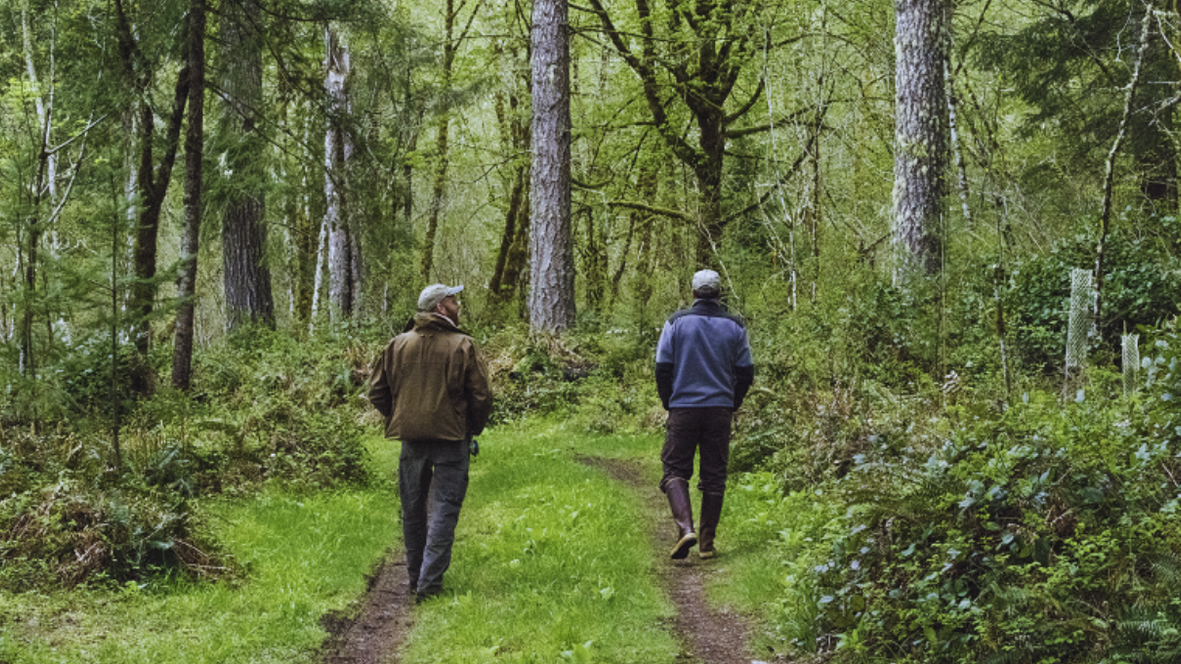 Our Services
HOW CAN WE HELP YOU?
At Northwest Natural Resource Group (NNRG), our goal is to help you optimize the economic and ecological potential of your forest. We specialize in ecological forestry consulting and provide a broad suite of services that range from forest management planning to timber harvest administration to wildlife habitat enhancement. Our clients include family forests, land trusts, conservation groups, public land managers, and more. NNRG also uses a group Forest Stewardship Council® (FSC®) certificate to offer certification to smaller forestland owners who otherwise would be unable to afford certification.
---

We work with you to develop a stewardship plan that translates your vision for your forest into tangible management actions. We provide you cost-effective access to Forest Stewardship Council certification.

We carefully match your stewardship objectives with ecologically-based thinning and harvest methods to help you generate long-term sustained revenue while improving the health and habitat value of your forest.

We connect you to tools and resources that allow you to enhance the health, productivity, and biodiversity of your forest.

Managing public forestland has never been harder: declining funding for stewardship, public skepticism of forest management, and gaps in technical expertise pose major barriers to scaling up active management efforts.

Our stewardship experts are here for you – call us anytime. We host events throughout the year to showcase ecological forest stewardship and marketing strategies. We also provide you with reliable information through email updates, case studies on our blog, and a robust community of practice within which you can share your stewardship experience and learn from others.
---
Our membership program can give you the support, resources and expertise you need to make your vision a reality in your forest!