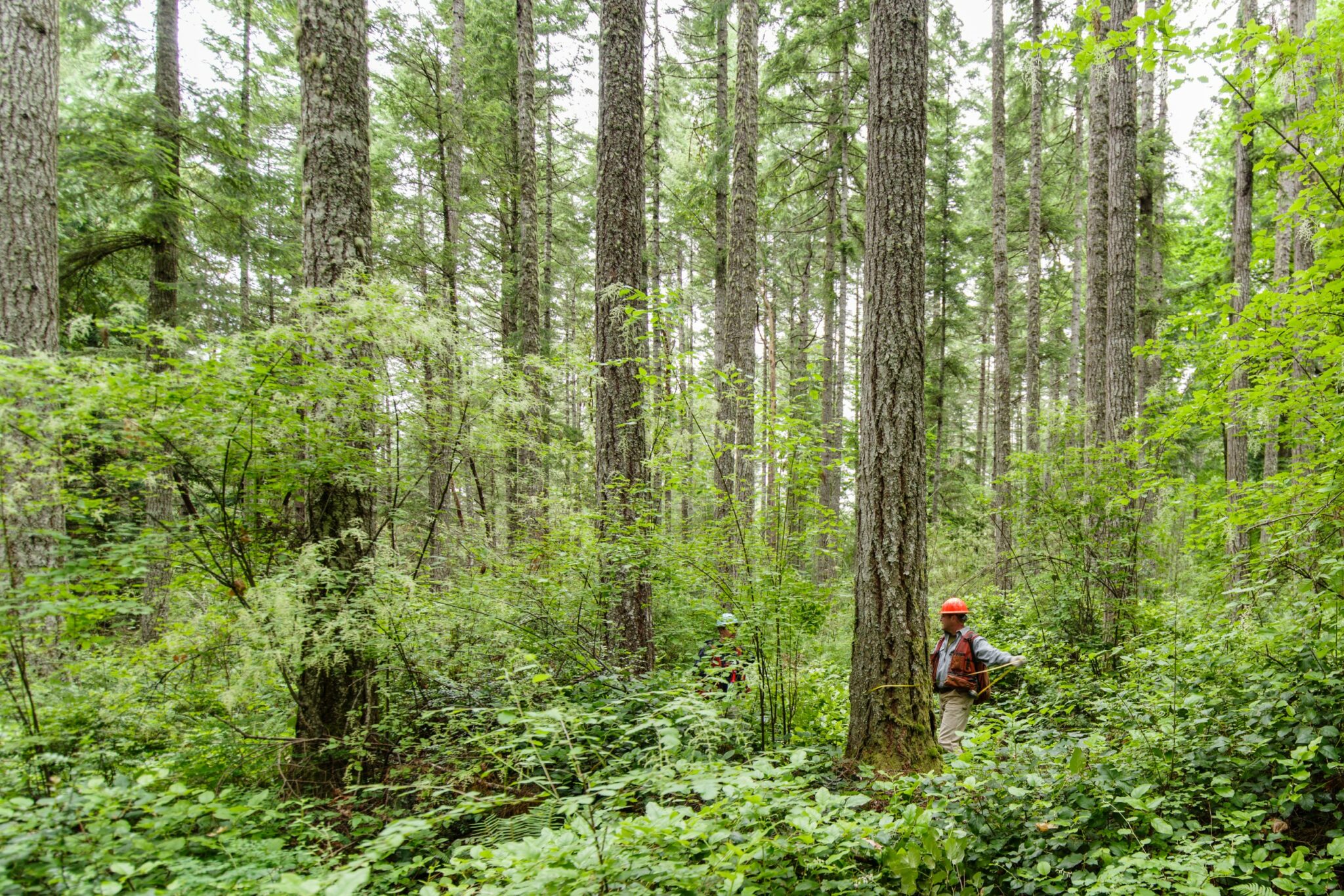 forest restoration
NORTHWEST FORESTS ARE EXTRAORDINARY ECOSYSTEMS
From the Pacific temperate rain forests to dry-side Ponderosa pine communities, from Willamette Valley oak savannas to Puget Trough woodlands, the forests of the Northwest are diverse landscapes. They are rich in wildlife and plant species with complex interactions; home to some of the world's tallest trees and species found only in our region. They are an aesthetic oasis for urban and wilderness recreation. Every forest, be it a five-acre woodlot to a 100,000-acre watershed, contributes to providing the essentials of clean water, clean air, and a vibrant regional economy.
Many forests in our region need active stewardship to achieve their ecological and economic potential. Years of single-species management, overstocked stands, invasive species, hydrological deviations, fire suppression, and neglect can make forests susceptible to unwelcome disturbances. Without the owners' care, forests may not provide the long-term health, social, cultural, and economic benefits that they are capable of.
NNRG's goal is to provide you with the tools and resources to assess and restore forest health, enhance habitat, and increase long-term productivity. Key techniques include reintroducing diversity by thinning diseased and suppressed trees, replanting native species, creating wildlife habitat piles and snags, addressing forest road and sediment issues, and restoring riparian areas.
RESOURCES TO HELP YOU GET STARTED
NNRG staff have supported dozens of restoration projects for small private woodland owners, conservation groups, youth camps, cities, counties, and tribes. What's your top restoration priority?
To learn more about NNRG's services, and how a restoration project can benefit your forest, please contact Kirk Hanson at 360-316-9317 or kirk@nnrg.org. We can help you design the project — and if you don't want to do it yourself, we can connect you with a crew that can, and oversee their work so that you get a quality job.
The most important decision you can make to promote wildlife habitat in your forest is to create or retain dead wood. If your forest lacks large down logs, building a wildlife habitat pile is a great way to shelter a wide variety of critters:
What can we help you with?
"*" indicates required fields
JOIN THE NNRG MEMBERSHIP PROGRAM
Our membership program can give you the support, resources, and expertise you need to make your vision a reality in your forest!