Making Forests Healthier and Fire-Safe in the San Juans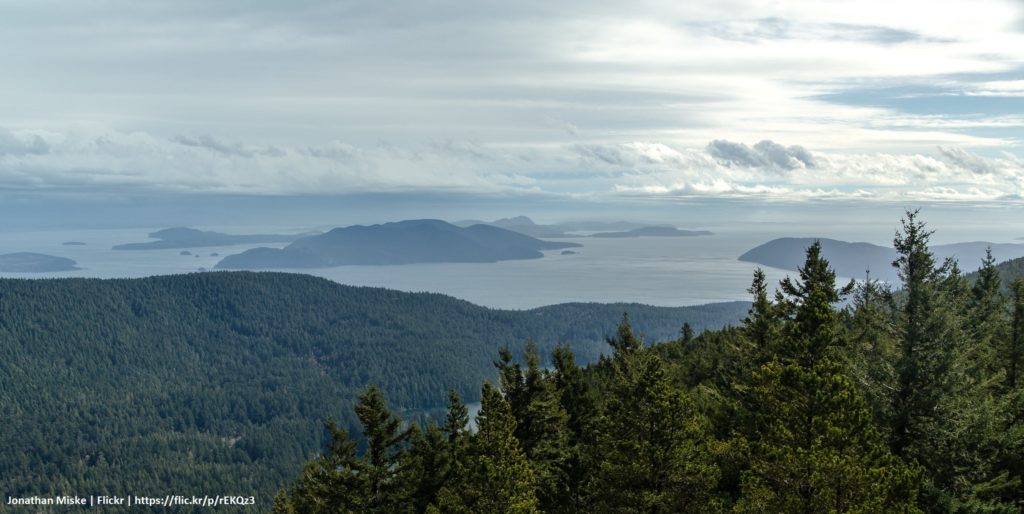 Workshops in the San Juan Islands
Increasingly, forest owners in San Juan County are seeking guidance on how to manage their overstocked stands for improved forest health. They are also looking for creative ways to use the excess woody material that is a byproduct of restoration efforts. For the past six years, NNRG and our partners have worked in many island forests, conducting one-on-one site visits, developing management plans, and hosting tours and classes. We are working with landowners to address the unique challenges of managing island forests for both ecological health and economic viability.
NNRG and partners are building on work we've been doing in the San Juan Islands for the past eight years. Through a series of workshops, educational materials, and site visits, NNRG and partners are helping landowners understand the risks their forests face and how thinning and other activities can help them achieve multiple objectives for their forests.
In April and June 2019 NNRG and partners hosted workshops on Waldron Island and Shaw Island, respectively. The workshop topics included: funding programs to offset forest restoration costs, community-scale forest management, commercial timber sales and logging contracts, strategies for improving wildlife habitat, and converting forest slash to biochar.
The next workshop in this series is Improving Forest Health and Fire Resistance in a Changing Climate: DIY strategies for forest owners in the San Juans. It will take place on San Juan Island. The workshop was originally postponed due to the pandemic, and we are continuing to keep an eye on health directives to ensure the workshop is safe.
Orcas Workshop
Sunday, August 25, 2019
Morning Star Farm
Lopez Workshop
Saturday, October 26, 2019
Midnight's Farm
San Juan Workshop
Monday, August 24, 2020
Location TBD
Past Projects
In 2018, NNRG hosted a series of workshops for forest landowners interested in reducing the risks of wildfire and disease to their woods while using the excess woody biomass in creative and productive ways. A detailed summary of NNRG and our partners work in 2018 for the San Juans is described in Wrapping Up a Year-long Project on Biomass & Biofuels.
Funding and support for our current project comes from:
We'd also like to thank the USDA's Risk Management Agency for long-time support.