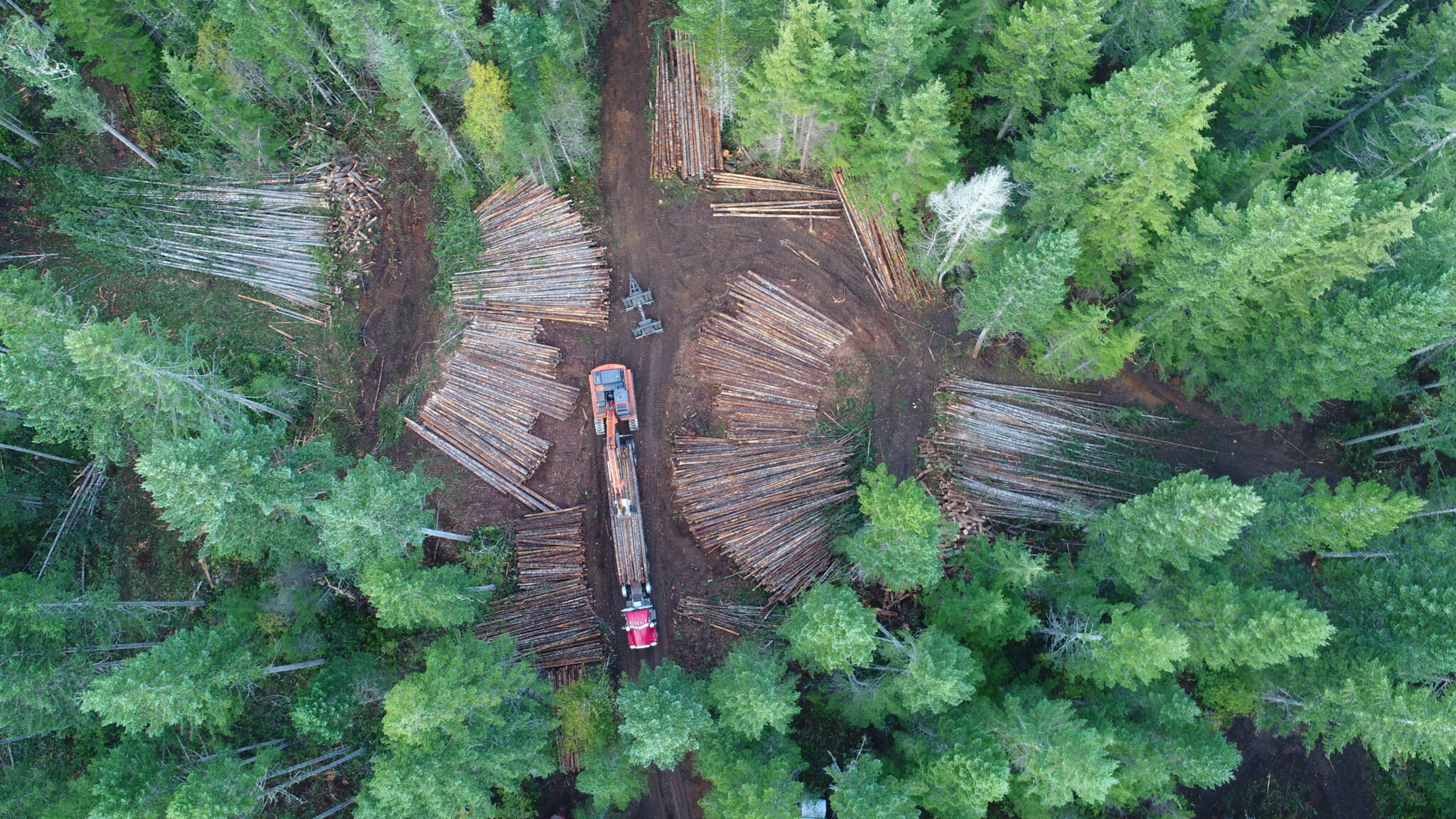 thinning and harvest
Careful timber harvesting
Forest owners — from land trusts and public agencies to families and small businesses — turn to NNRG for help in designing and managing a careful and profitable timber harvest. We help your forest to thrive and provide a sustainable source of income through the practice of ecological forestry.
NNRG provides custom-tailored management to meet landowners' long-term financial objectives while also enhancing wildlife habitat, species diversity, protecting water and soil quality, as well as the land's value for recreation and beauty, if those are among your goals. We achieve this through various kinds of selective harvest, including pre-commercial and commercial thinning from below, variable density thinning, and variable retention harvest. (Each of these harvest prescriptions works best for different ages and forest contexts — see our handout on timber harvest systems to learn more.) We have found that on most sites, these approaches are best at improving long-term forest health, productivity, timber quality and value.
TIMBER HARVEST SERVICES
Our timber harvest services include, but are not limited to:
Evaluate forest health and timber quality
Propose management recommendations
Prepare Forest Practices Applications and other permits
Prepare logging contracts
Recommend logging contractors and negotiate logging costs
Select and mark trees for timber harvest
Overseet timber harvests and monitor them for compliance with logging contracts and forestry prescriptions
Market logs to mills in order to maximize their value to landowners
Summarize timber sale revenues
Prepare forest excise tax returns
Cruise and appraise timber
Other technical services as required
TIMBER HARVEST PROCESS
NNRG takes great care in developing and overseeing your timber harvest from planning to completion. The process begins with a free site visit to evaluate your forest stands and discuss harvest options and logistics. Additional site visits may be necessary to discuss and develop harvest options depending on the complexity of the operation. If the planned timber harvest is not included in an existing Forest Management Plan or Conservation Activity Plan, a timber harvest plan will be developed based on your goals and the needs of your forest. Once that has been completed, NNRG will mark the boundaries of the harvest unit and any riparian buffers. NNRG will then prepare the Forest Practices Application (FPA) for you to submit to the Washington State Department of Natural Resources (DNR) and other permits as required. Please note that submitting the FPA will require a landowner signature, review of the document, and payment of a permit fee.* NNRG will then select and mark trees for removal, develop the logging contract, interview and select a logging contractor, and negotiate logging costs. NNRG will oversee the logging process and timber marketing during the harvest through weekly compliance checks. Finally, we will prepare summaries of timber sales and assist you with the preparation of forest excise tax returns to the Washington State Department of Revenue.
*As of November 2020, the permit fee is typically $100, but this may vary depending on the nature of the ownership or harvest project. It is subject to change by DNR. More information about fees is available here.
Resources to help forest owners embark on a harvest project:
Let us know how NNRG can help
"*" indicates required fields