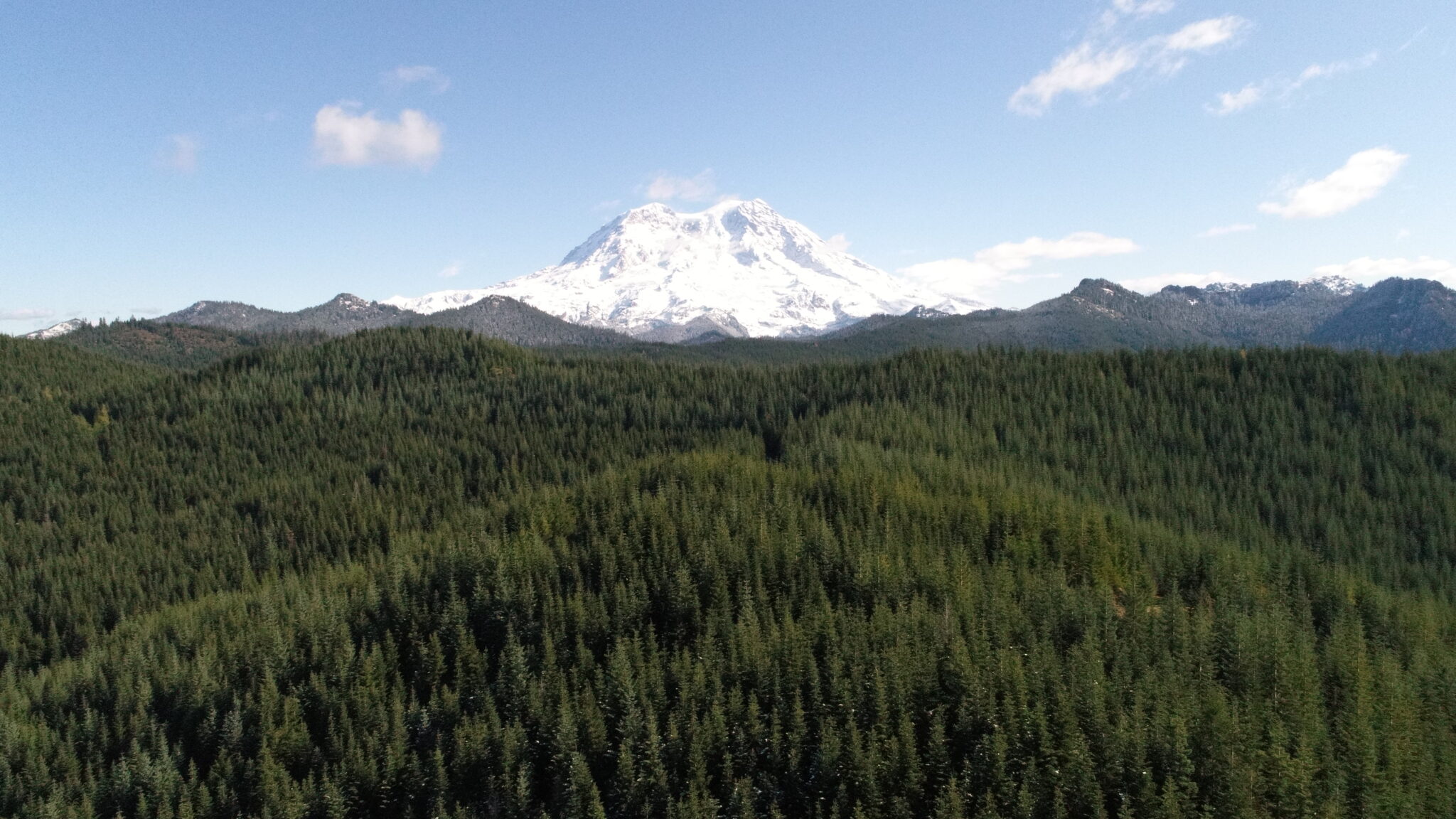 Demonstration Forest
Forests are long-lived ecosystems, so it takes steady attention over the long term to understand how they are shaped by different approaches to forest stewardship.
That's why NNRG entered into a partnership with the nonprofit Nisqually Community Forest (NCF) to treat their lands on the west flanks of Mount Rainier as a "demonstration forest." This demonstration forest will act as an outdoor laboratory, providing a case study of how management impacts the forest.
Recently at Nisqually Community Forest we've been demonstrating forestry techniques that can help the forest adapt to the climate of the future. Learn more about that project here.
When NCF began acquiring its lands, they created an opportunity to see how the forestland would respond to a shift in management philosophy. The previous owners had managed the forest primarily for the benefit of global shareholders, using short-term financial returns as their key metric.
Now, the NCF board has adopted a holistic model that seeks to manage these working forestlands for a broad range of objectives – to support the recovery of threatened Chinook salmon and steelhead trout, restore old-growth habitat, provide recreational opportunities on the Mount Tahoma Trails Association's network of cross-country ski trails, and yield timber and timber-based livelihoods that benefit local communities.
Watch our video, A Little Thinning Goes a Long Way, to learn about the ecological forestry techniques being practiced at Nisqually Community Forest.
The Nisqually demonstration forest is a living laboratory where we can monitor the forest's development when managed using an ecological forestry approach, as well as the financial and environmental benefits that this approach can provide. NNRG is honored to serve as the NCF's forest manager, drafting the Forest Management Plan and implementing the plan through ecologically-based timber harvests and forest restoration projects.
Watch this space as we post reports on their first harvests, on the changes in timber and carbon stocks that are taking place under NCF's stewardship, and images of what these changes look like in practice.