Adaptive Restoration at Stossel Creek
Planting the right tree, at the right site, for the right reasons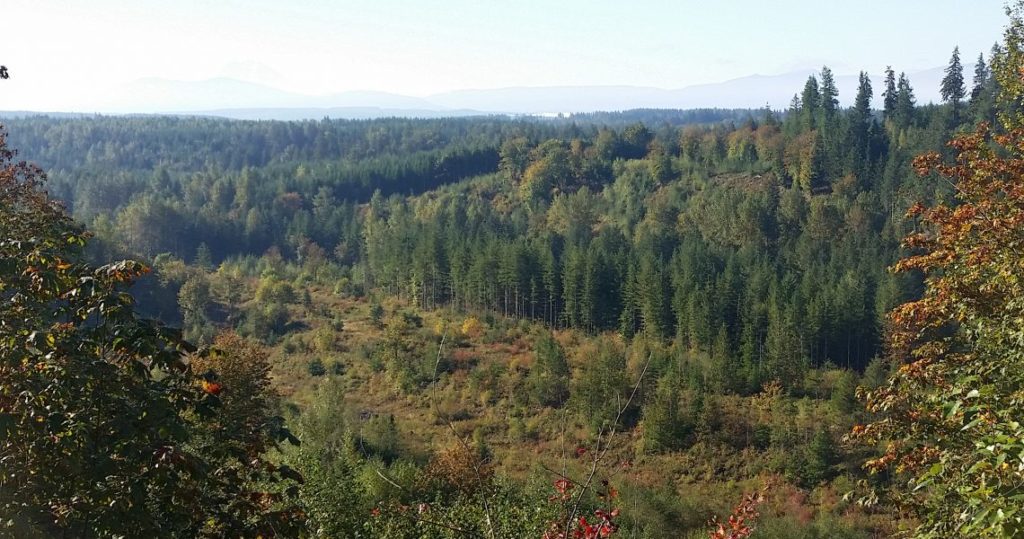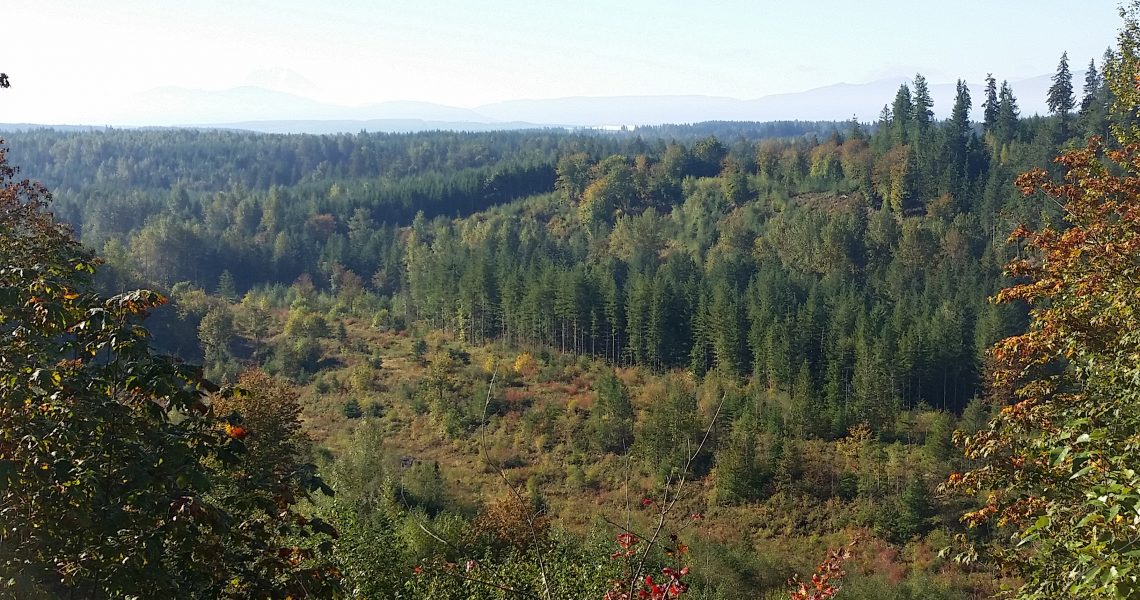 Foresight is a key component of forest stewardship. If tended carefully, the seedlings we plant today will develop into the forests of the future—and they may be living in a climate very different to the one we're experiencing now. Forests will need to contend with warmer temperatures and drier summers…plus the wildfire and pest risks associated with those conditions.
This 154-acre early-seral forest near Duvall, Washington is no exception. Climate models suggest that by the mid- to late- 21st century the climate of the Stossel Creek area is expected to be similar to that of today in southwest Oregon where temperatures are warmer in the winter and summers are drier.  So NNRG is working with the Mountains to Sound Greenway Trust, Seattle City Light, and Seattle Public Utilities to transform this property into a forest resilient to a changing climate. The site will also be used as a tool for educating forest managers and forest owners on climate adaptation strategies for the Pacific Northwest.
A two-page brief on the Stossel Creek restoration project is available here in English and Spanish.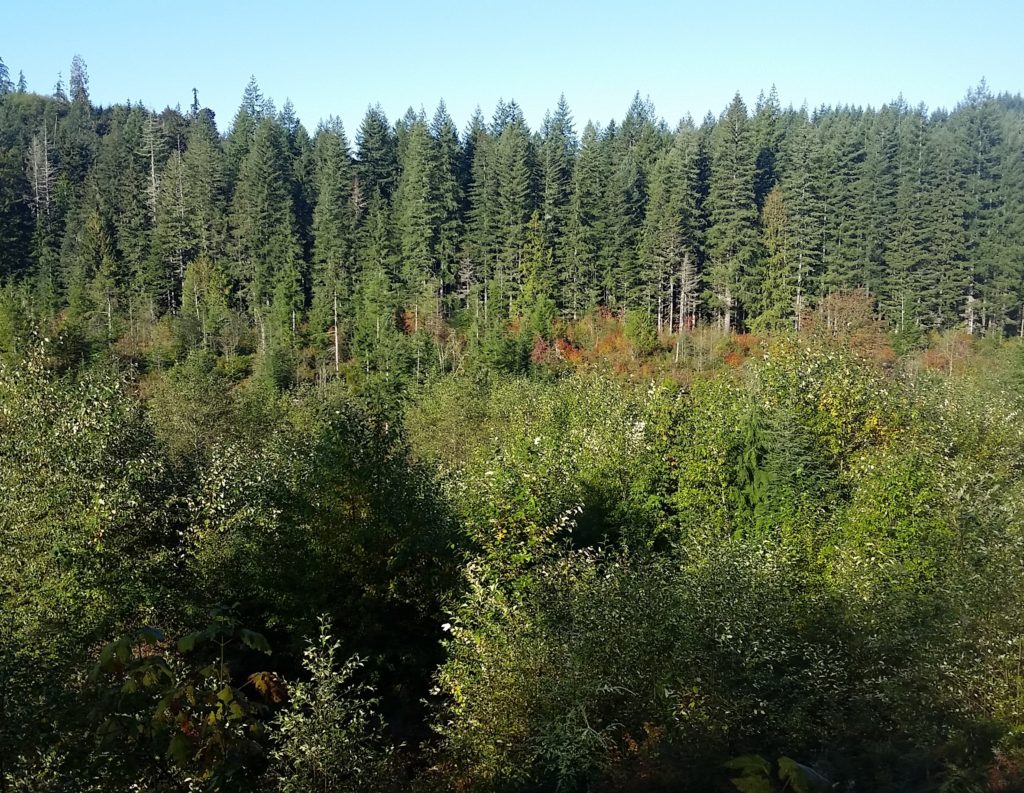 About the site
Seattle City Light purchased the land in 2015 as part of its Endangered Species Act Early Action Plan to conserve and enhance habitat for steelhead. The 154-acre site, located along Stossel Creek and a tributary, was clearcut in 2012 by the previous owner and left to reseed itself. While new Douglas-fir and western redcedars are sprouting each year, they are growing by inches. All the while invasive plants have been shading out the seedlings and outcompeting the young trees. The young forest needs a little help, which has led Washington State Department of Natural Resources, King County, and partners to undertake restoration in the basin to reduce sediment input to Stossel Creek and the Tolt River. Stossel Creek is habitat for steelhead and salmon, and the upland site provides forest and wetland habitat for many wildlife species.
What will the project accomplish?
About 51 acres of the 154 acre-site are being replanted and restored with approximately 14,000 tree seedlings consisting of seven species. Some of these seedlings have been sourced from areas that have climates similar to the projected future climate of the site, using the Seedlot Selection Tool to determine seedlings adapted to the climate projections. The remaining acres have naturally regenerating trees, which will be allowed to mature.
What problems does this project address?
The site and the road running through it increase runoff of sediment to the stream, which reduces the quality of habitat for steelhead and salmonids.
Increasing tree cover will slow runoff during heavy rains and spring snowmelt and will shade and cool the site, retaining more cold, clean water on the site to support plants, fish, and wildlife throughout the year.
Additionally, planting the site with a climate-resistant mix of tree seed sources and species will help ensure a healthy forest that will continue to minimize these environmental problems for decades to come.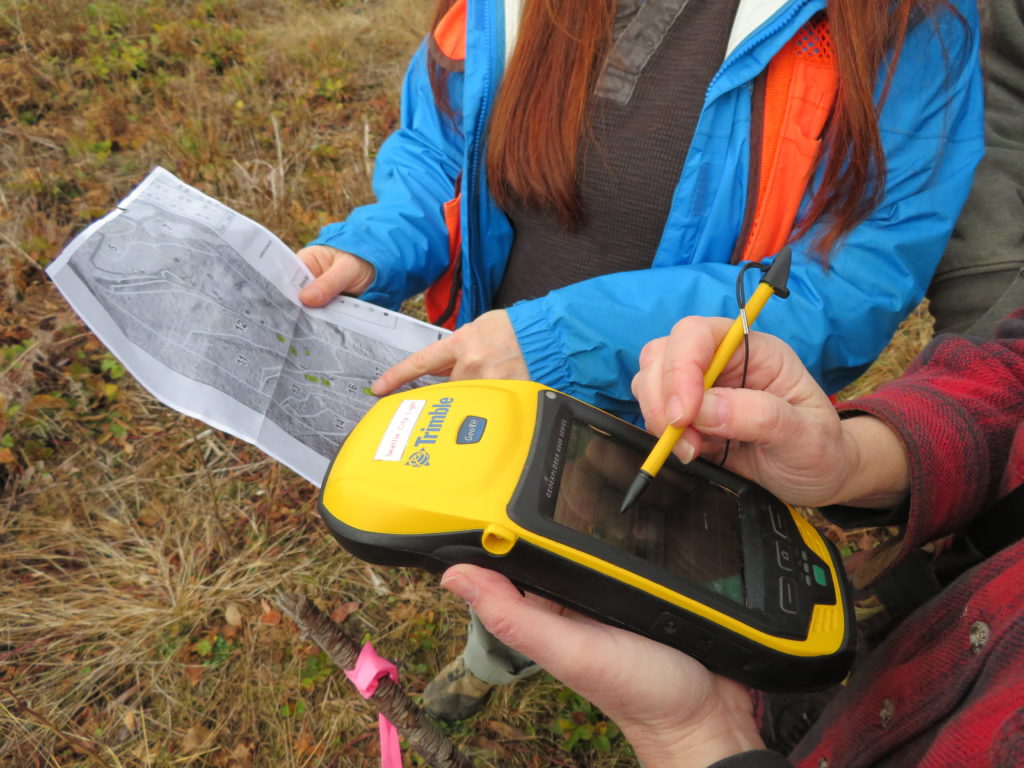 How will this reforestation project help the site adapt to climate change?
Increasing tree diversity helps to increase resilience to climate change over time and creates a buffer against the uncertainty of climate change. The climate of the Stossel Creek project area is expected to be similar to southwestern Oregon by the middle to end of the 21st century, so trees adapted to that climate are expected to be well suited to this site as the climate warms.
Douglas-fir and Western Redcedar tree species are native throughout the Pacific Northwest, but genetic varieties are adapted to local climates. Drier areas of the site are being planted with Douglas-fir and Western Redcedar trees from seed sources adapted to warmer winters and drier summers in southwestern Oregon.
This is a pilot project that will be used in inform climate-adapted restoration practices for other public and private forest lands in the region.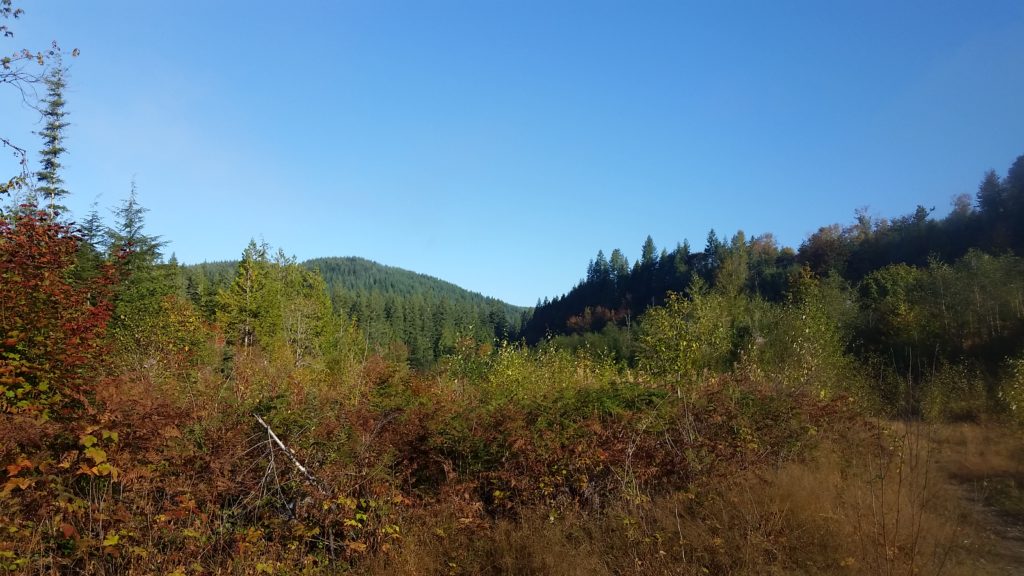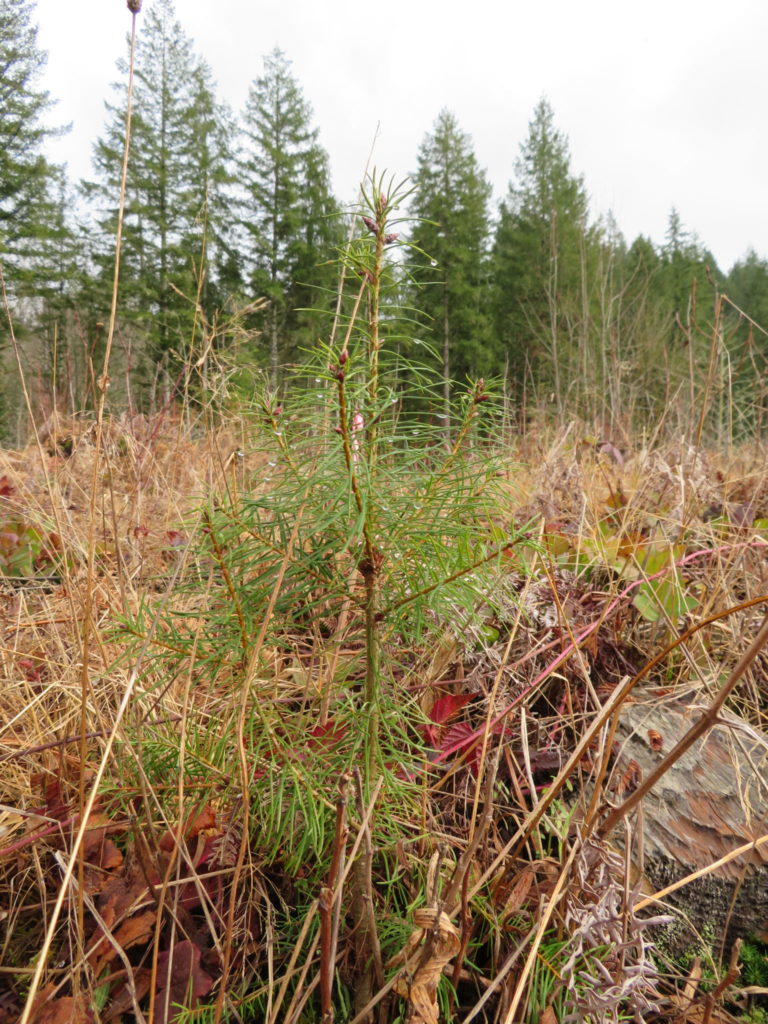 Workshop
This event has already happened.
In March 2020, NNRG, the Mountains to Sound Greenway Trust, Seattle City Light, and Seattle Public Utilities hosted a workshop and forest tour focused on climate-adapted forest restoration for Pacific Northwest forests. 
Topics for the morning workshop included climate change projections for PNW forests & vulnerabilities, strategies for reforestation and restoration planting in the real world, tree species selection, and the Seedlot Selection Tool. In the afternoon workshop participants had the option to join workshop hosts for a tour of the Stossel Creek forest restoration site, where applied restoration strategies will be viewed and discussed.
Date & Time
March 3, 2020
Morning Workshop | 8:30am – 1:00pm
Afternoon field tour | 1:00pm – 4:00pm
Topics
Climate change projections and vulnerabilities for PNW forests
Strategies for reforestation and restoration planting
Tree species selection and the Seedlot Selection Tool
Applying adaptive restoration in the field at Stossel Creek site
Speakers
Rowan Braybrook | Northwest Natural Resource Group
Crystal Raymond | UW Climate Impacts Group
Michael Yadrick | Seattle Parks and Recreation
Brad St. Clair | USFS Pacific Northwest Research Station
Denise Krownbell and/or Ronda Strauch | Seattle City Light
Rolf Gersonde | City of Seattle Cedar River Watershed
Dan Hintz | Mountains to Sound Greenway Trust
Partners
The project is being funded by a grant from the Climate Adaptation Fund of the Wildlife Conservation Society, established by a grant to WCS from the Doris Duke Charitable Foundation, funds from the City of Seattle, and Carter Subaru of King County. It's being implemented by Mountains to Sound Greenway Trust, Northwest Natural Resource Group, Seattle City Light, and Seattle Public Utilities.