POST-HARVEST RESOURCES
POST-HARVEST RESOURCES
WAYS TO ENHANCE FOREST HEALTH AND PRODUCTIVITY AFTER TIMBER HARVEST
What you do before and after a timber harvest depends on the condition of your land and your goals. After harvest, some forests may need minimal care because they have vigorous natural seedling establishment, minimal exposure to invasive species, and sufficient large woody debris for wildlife habitat and nutrient cycling. However, many forests don't enjoy such ideal circumstances and greatly benefit from active stewardship. 
NNRG has put together the guide, "Practices to Steward a Beautiful Forest after Timber Harvest." This guide is intended for forest owners who are preparing to log or have just finished a timber harvest. NNRG assembled it based on years of experience working with families, small businesses, and conservation groups across western Oregon and Washington. We've identified several best practices successful landowners use to improve biodiversity, habitat, and productivity in their forests after harvest. 
Additional resources on stewarding your forest after harvest are available below.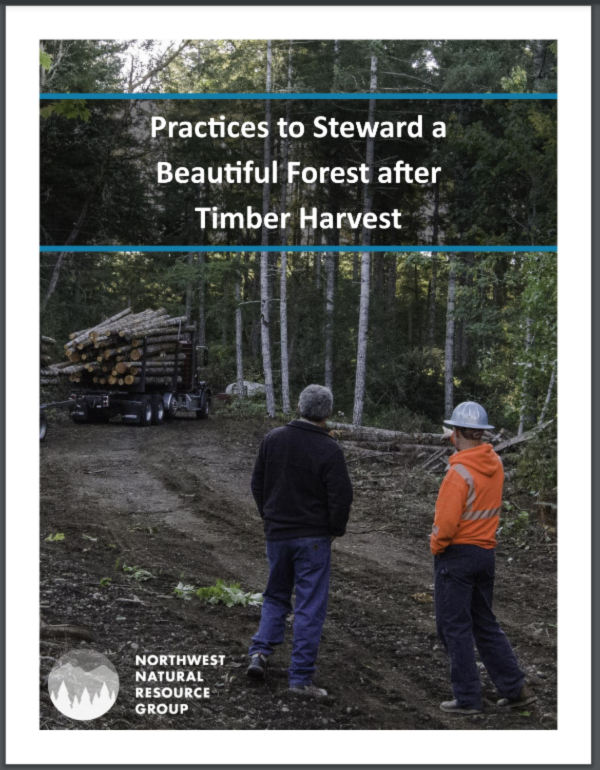 Monitoring
Erosion
Planting
Weeds
Slash
Additional resources related to harvests and other topics are available in the NNRG Resource Library.