HANSON FAMILY FOREST
Increasing forest health through young-stand thinning & seedling release
The Hanson Family Forest near Bucoda, WA is a 102-acre property that hosts a wide array of stand types ranging from newly established conifer plantations to young, naturally regenerated hardwood stands to 26-year-old Douglas-fir plantations. Two management challenges facing the forest owners include natural hardwood stands which are extremely dense and in a competitive exclusion phase, and newly established conifer plantations which are becoming overgrown with competing vegetation.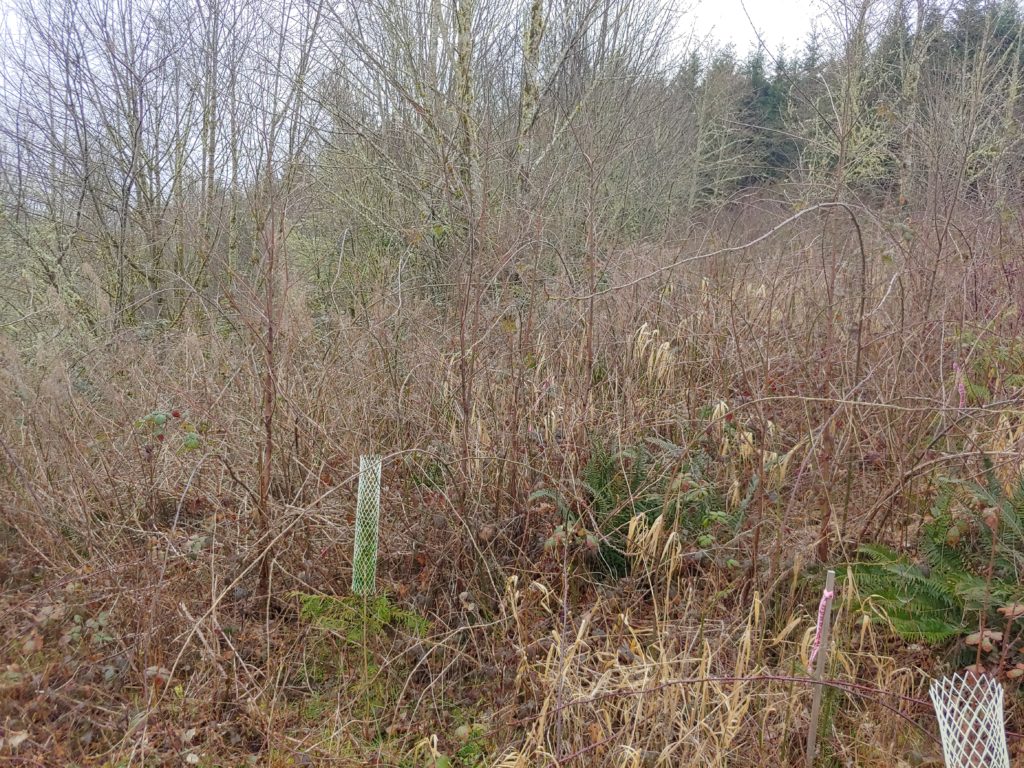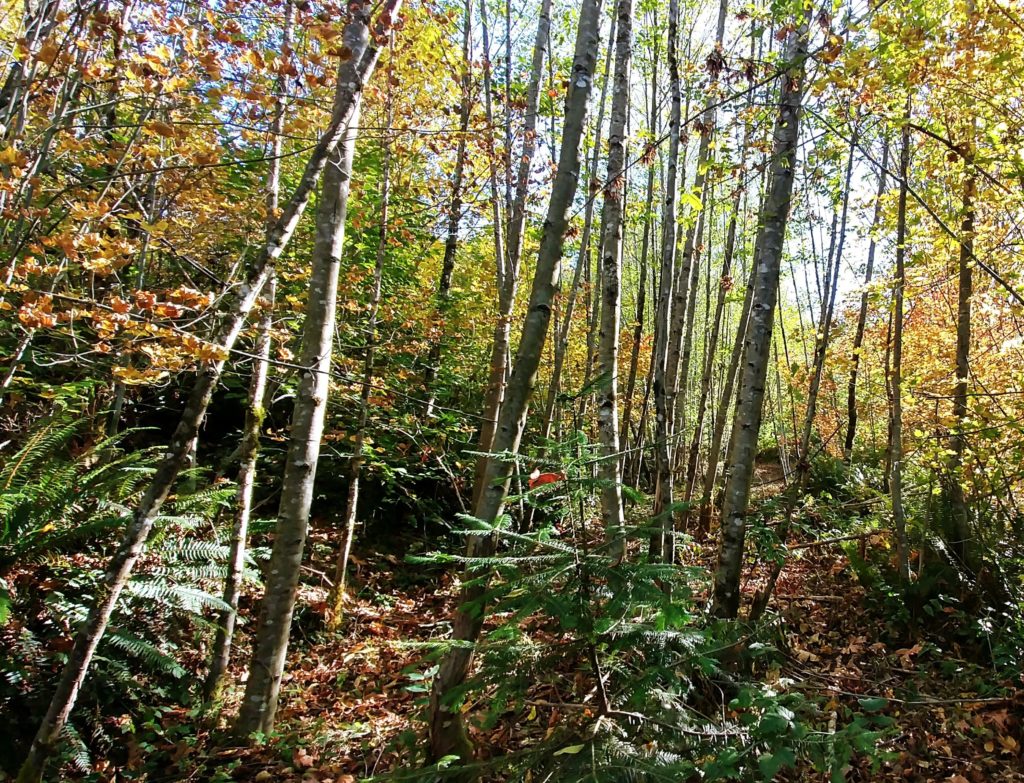 The two projects hosted by Hanson Family Forest attempted to address these management challenges. A dense stand dominated by red alder, bigleaf maple and cascara was pre-commercially thinned in three types of treatments; a young Douglas-fir/western redcedar plantation was treated to release it from competition with Himalayan blackberry; and a second young Douglas-fir plantation received treatments to release it from competition with bigleaf maple. 
YOUNG HARDWOOD STAND PRE-COMMERCIAL THINNING
View the case study summary below, or click here for a PDF of the cast study.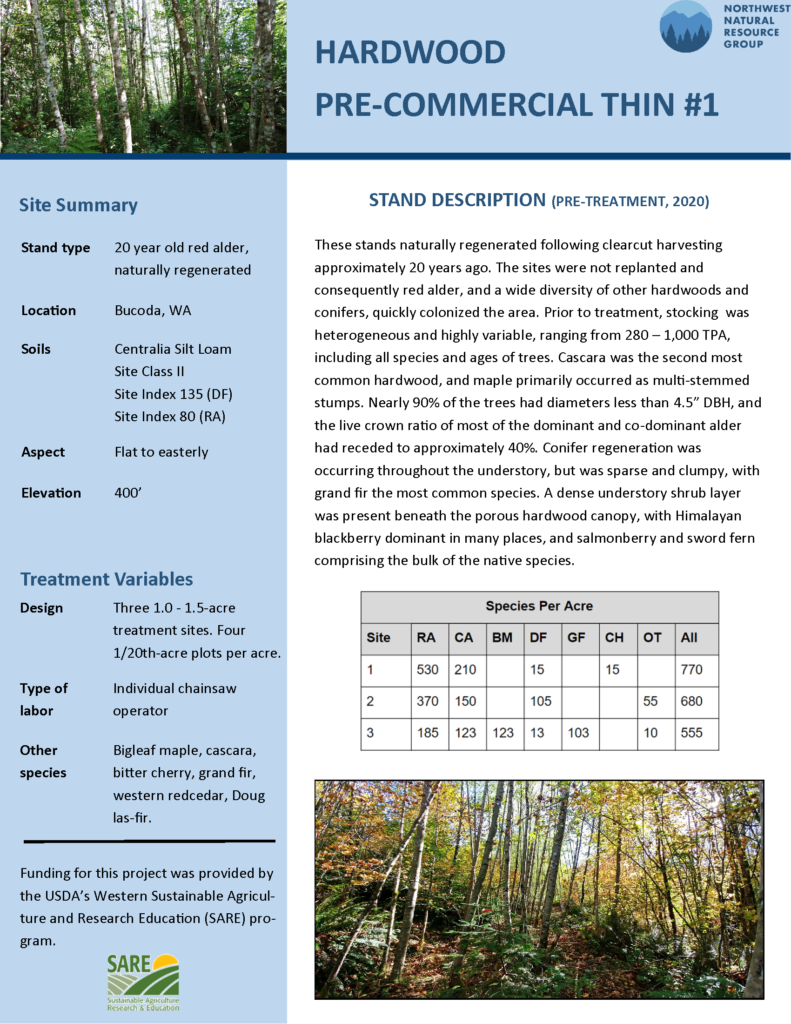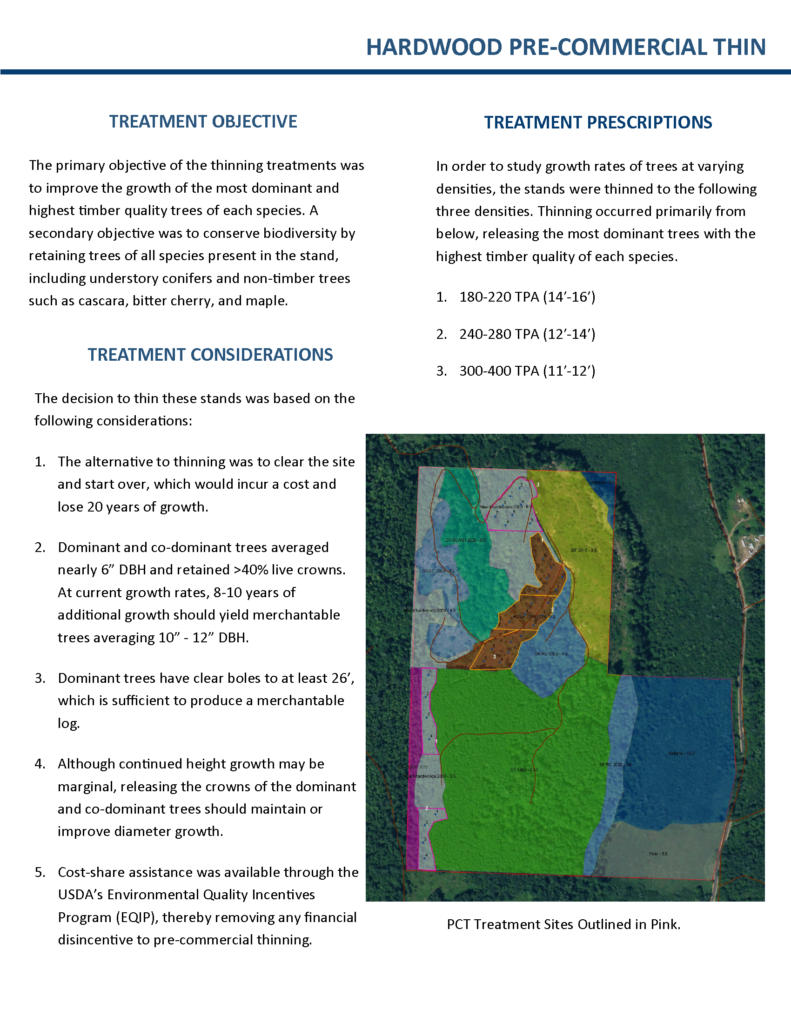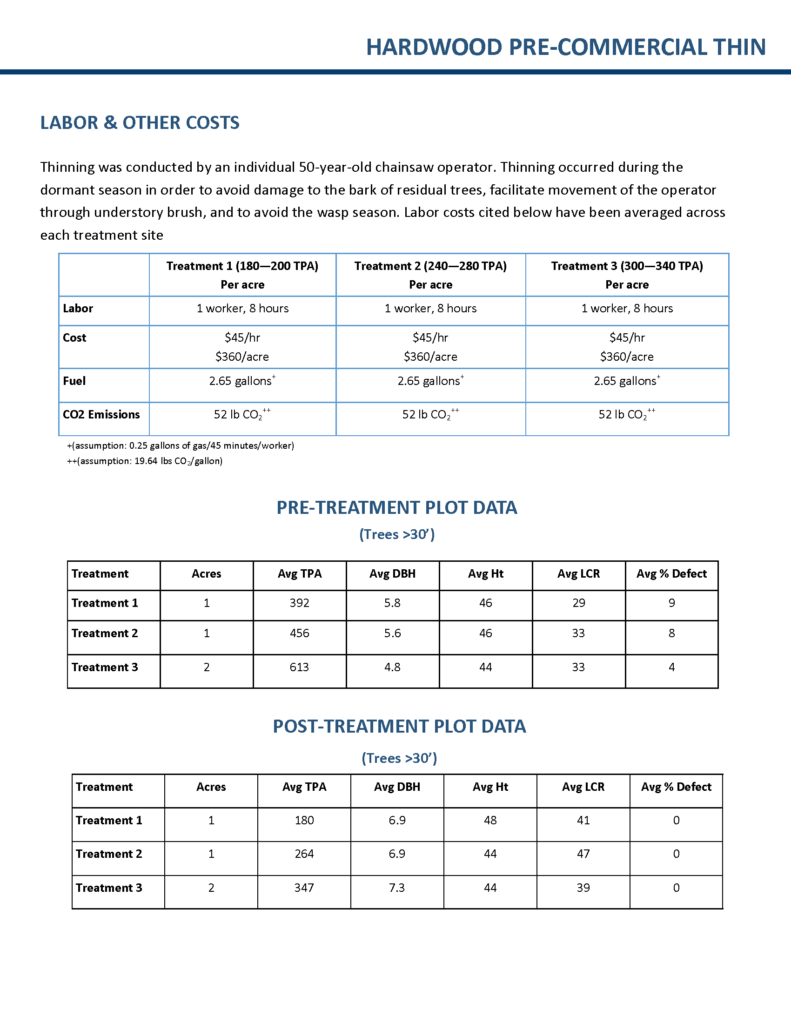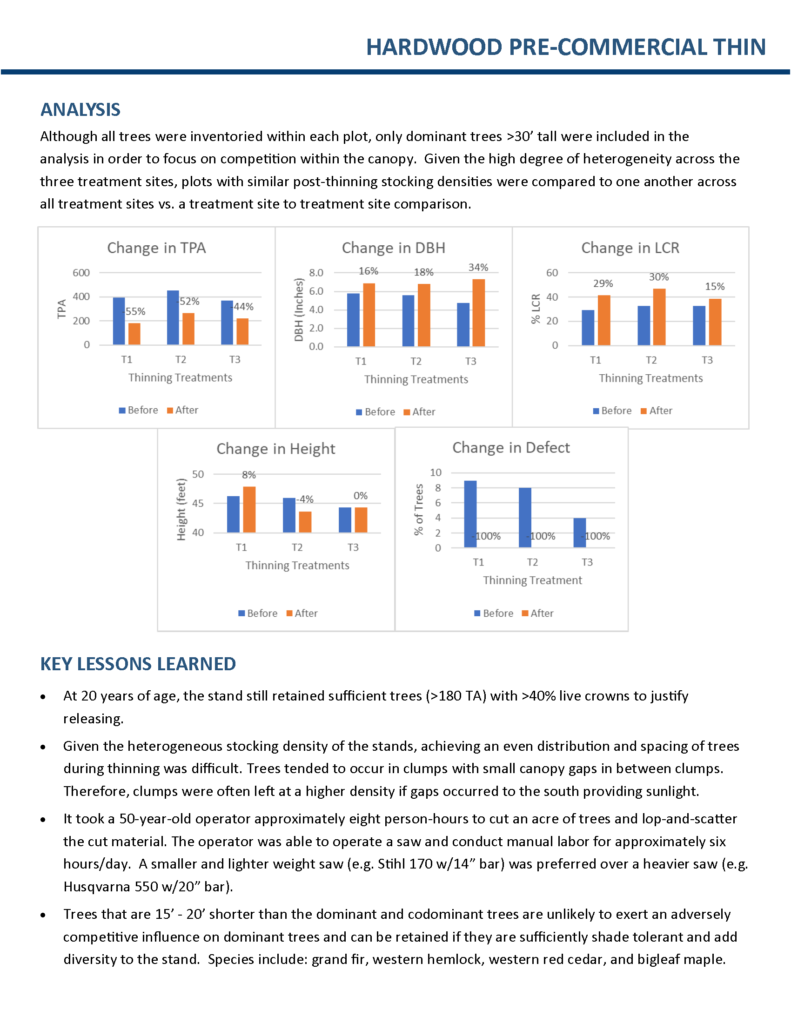 YOUNG DOUGLAS-FIR/WESTERN REDCEDAR STAND RELEASE FROM COMPETING HIMALAYAN BLACKBERRY
View the case study summary below, or click here to view a PDF version of the case study.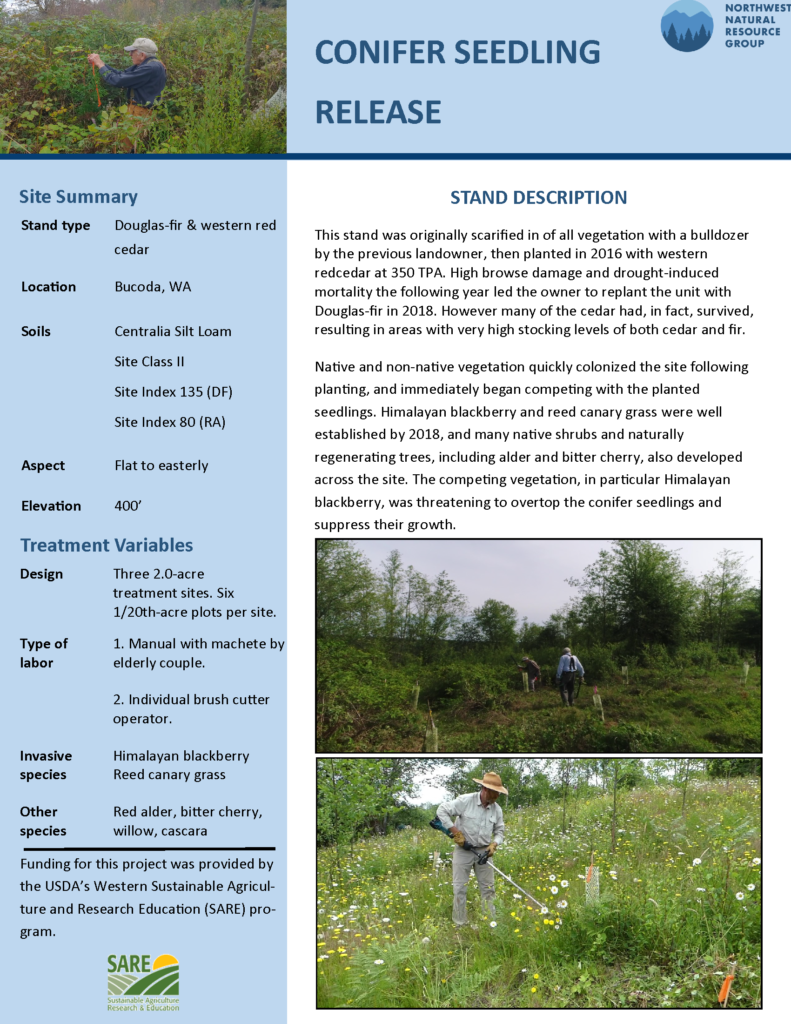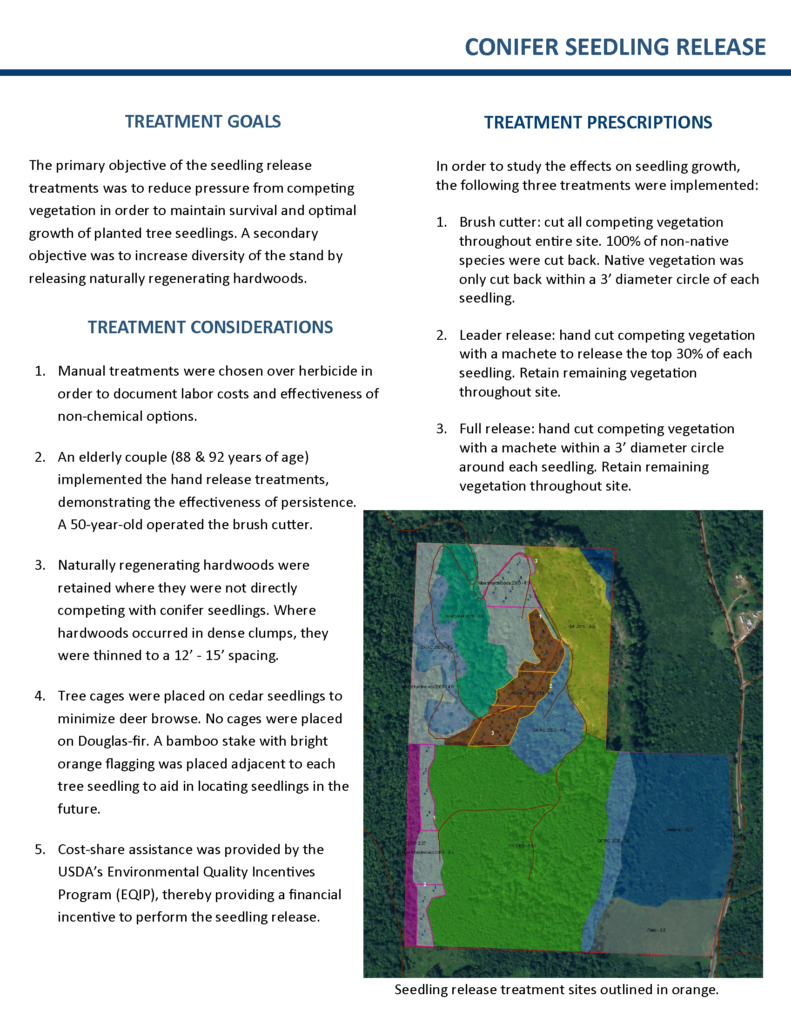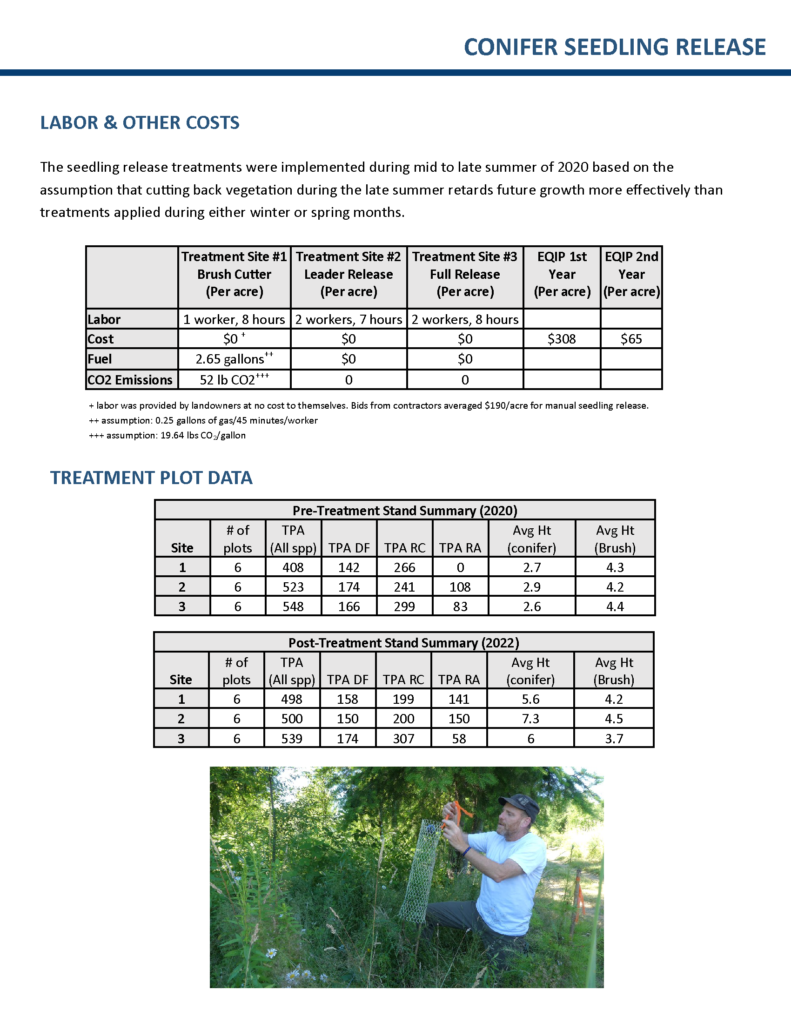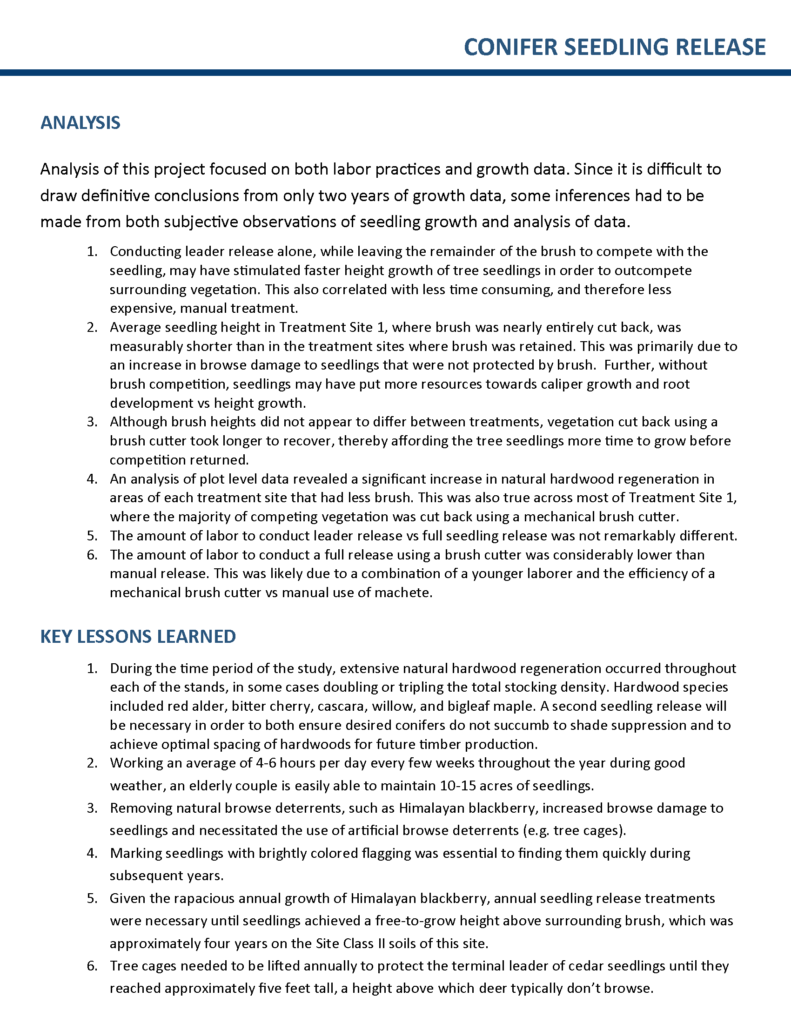 Funding and support for this project comes from Western Sustainable Agriculture and Education (Western SARE).
Western Sustainable Agriculture and Education is supporting the research and training provided through this project with grant #OW19-350 – Seedling Release and Young-Stand Thinning as a Way to Increase Forest Health and Production