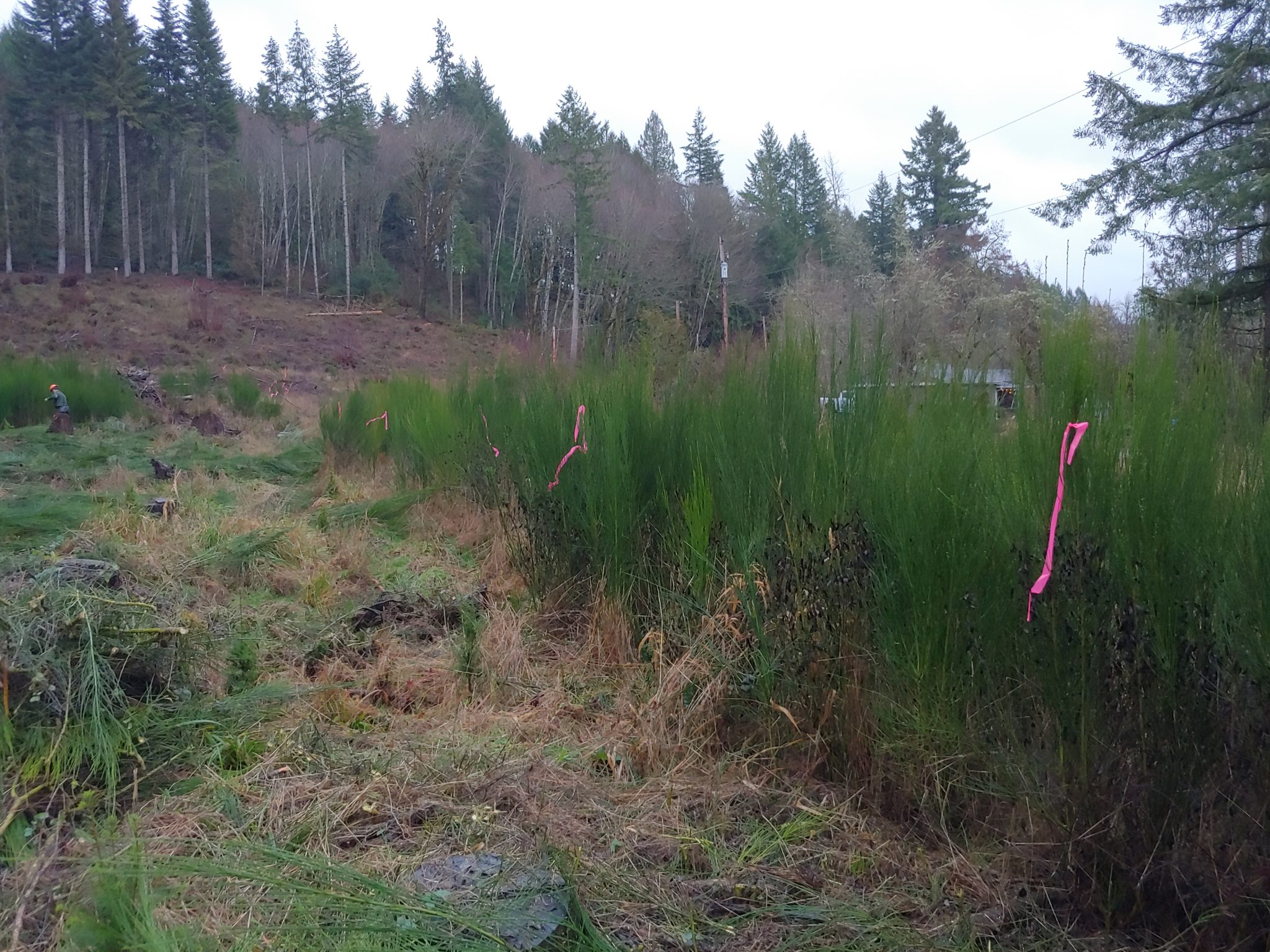 o'neill pine | stand release
O'Neill Pine Company is one of four landowners participating in NNRG's project, Increasing Forest Health Through Thinning and Seedling Release. O'Neill Pine Company (OPC) hosted two research projects on their land. Learn more about and follow along with the results of these projects below.
OPC owns approximately 2,230 acres of forestland in Lewis and Thurston Counties that host a wide array of stand types. The stands include young and mid-aged conifer plantations, mature conifer-dominated stands, and mature mixed conifer/hardwood stands. Their forests face two primary management challenges:
OPC's 15-year-old Douglas-fir stands are overstocked and in the competitive exclusion phase.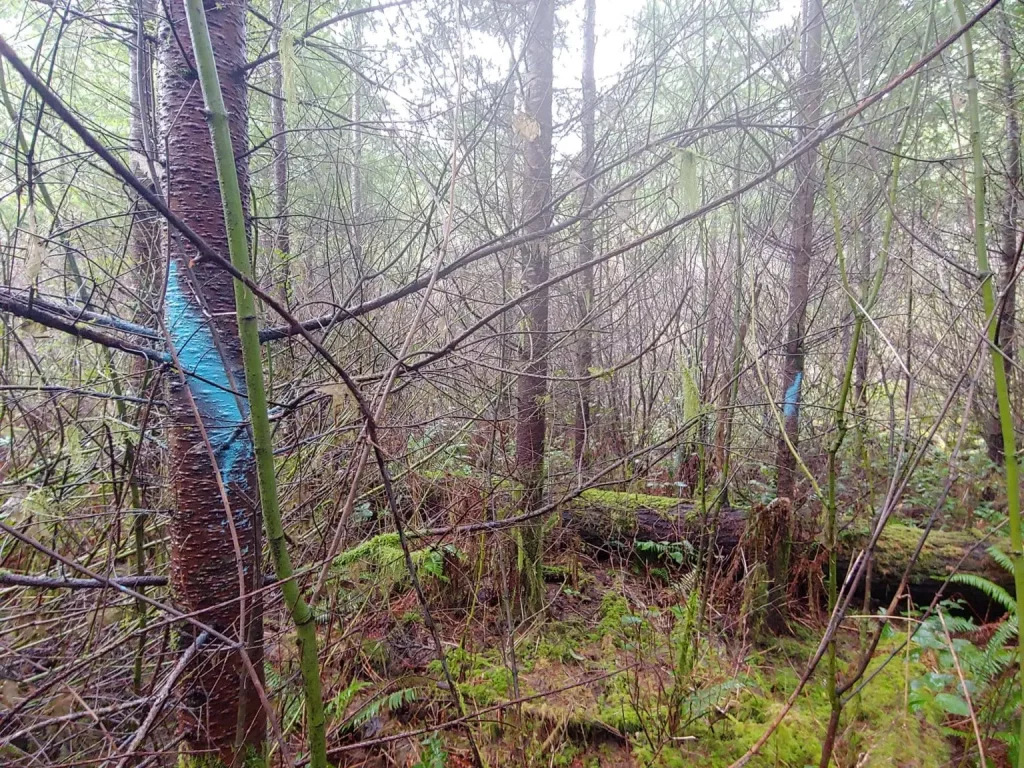 Newly established conifer plantations are becoming overgrown with competing vegetation.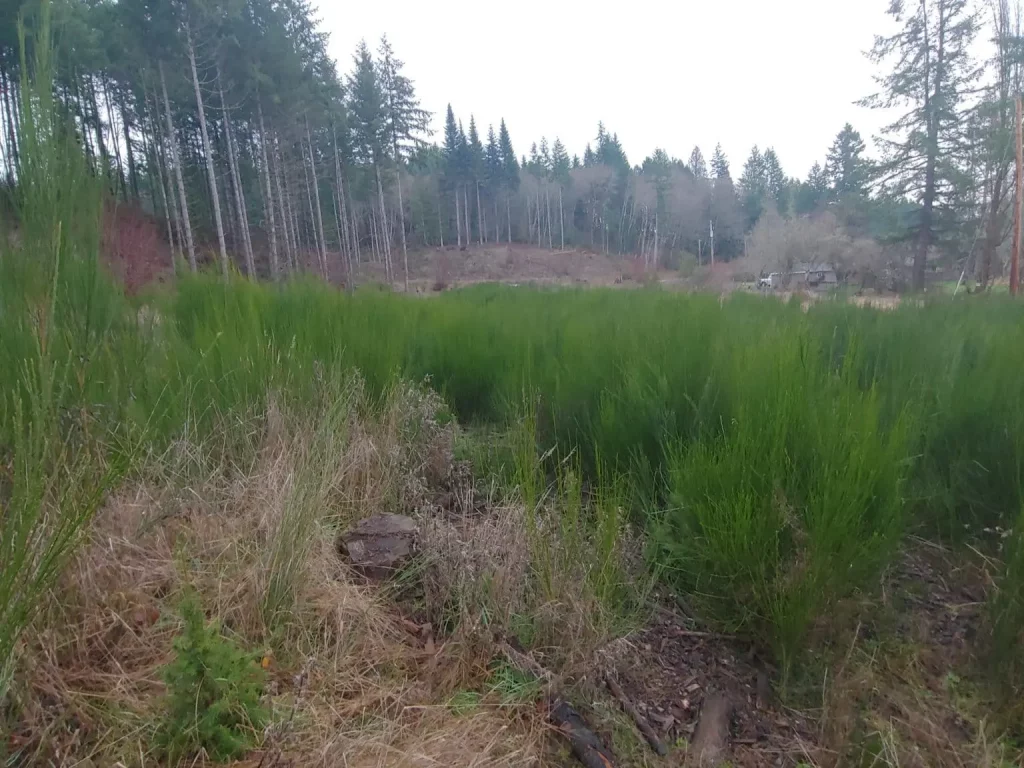 The two projects hosted by OPC addressed these management challenges. The overstocked 15-year-old Douglas-fir plantations was pre-commercially thinned using two different treatments, and the non-native vegetation overtaking the new conifer plantations was removed using two types of treatment.
YOUNG DOUGLAS-FIR STAND PCT
View the case study summary below. Click here to view this in PDF form.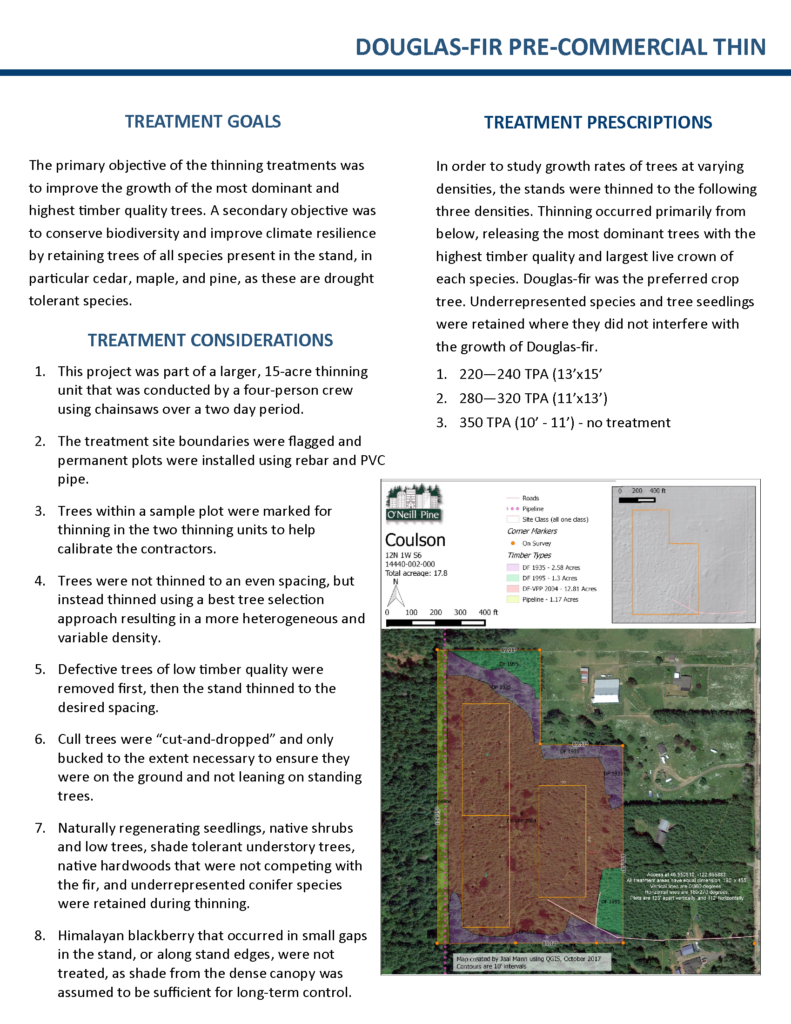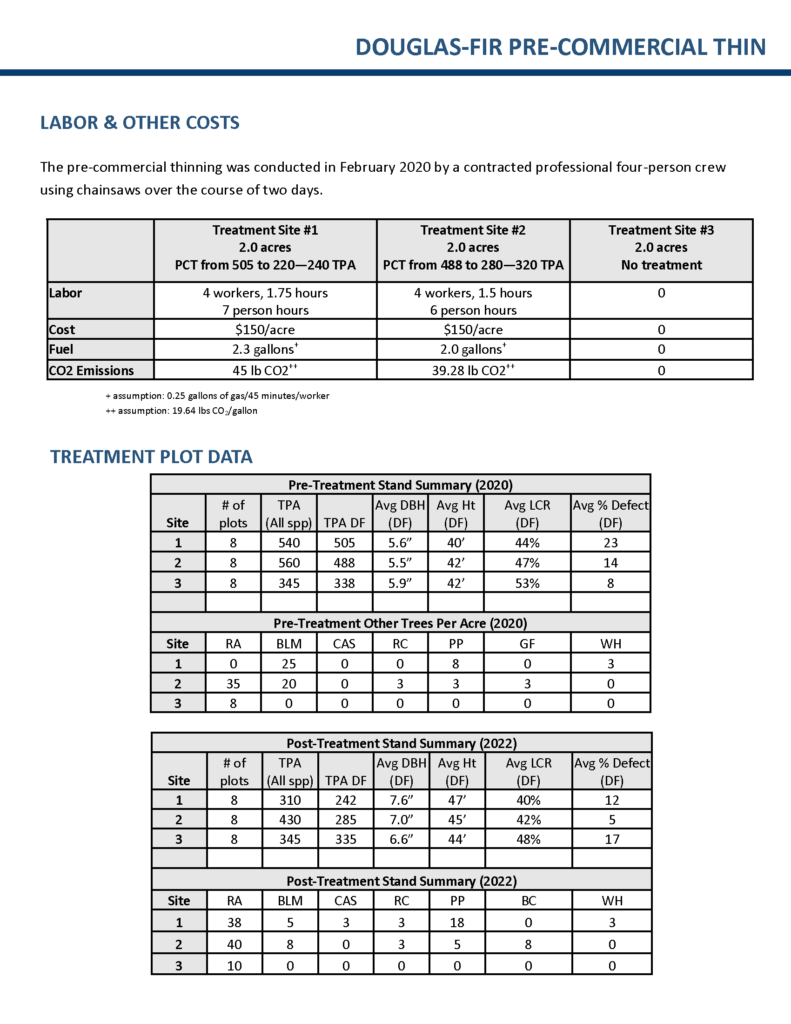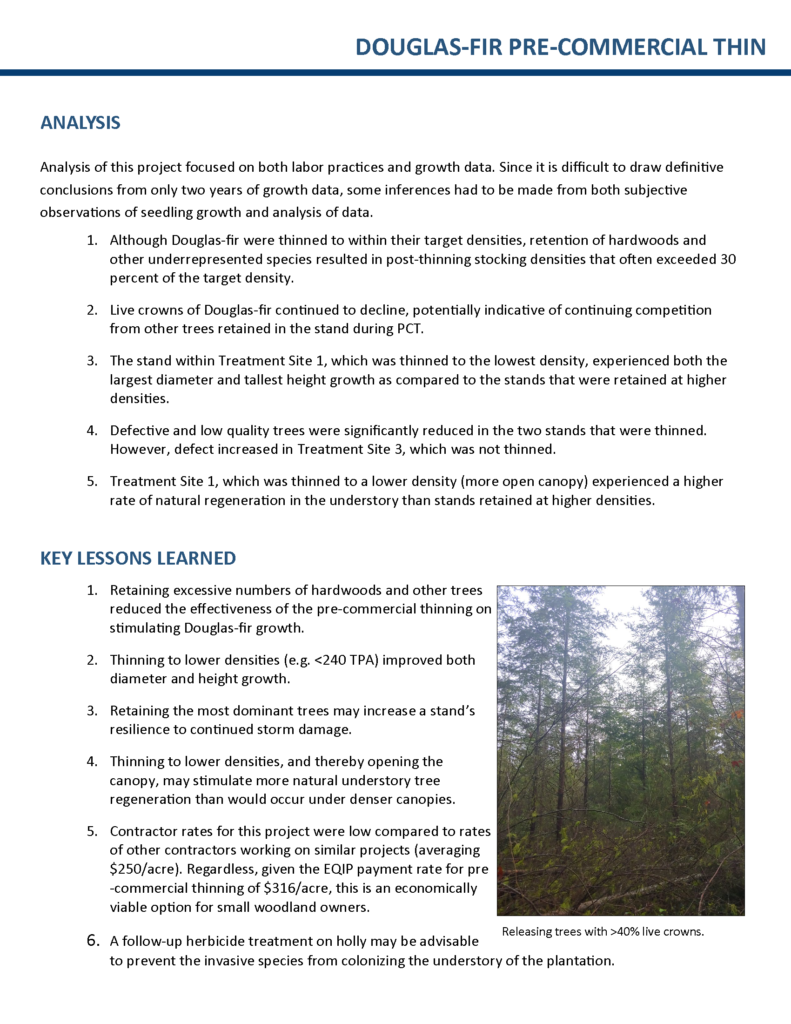 NEW DOUGLAS-FIR PLANTATION STAND RELEASE FROM COMPETING SCOTCH BROOM
View the case study summary below. Click here to view a PDF version of the case study.