NNRG's Executive Director to join WA DNR as Policy Director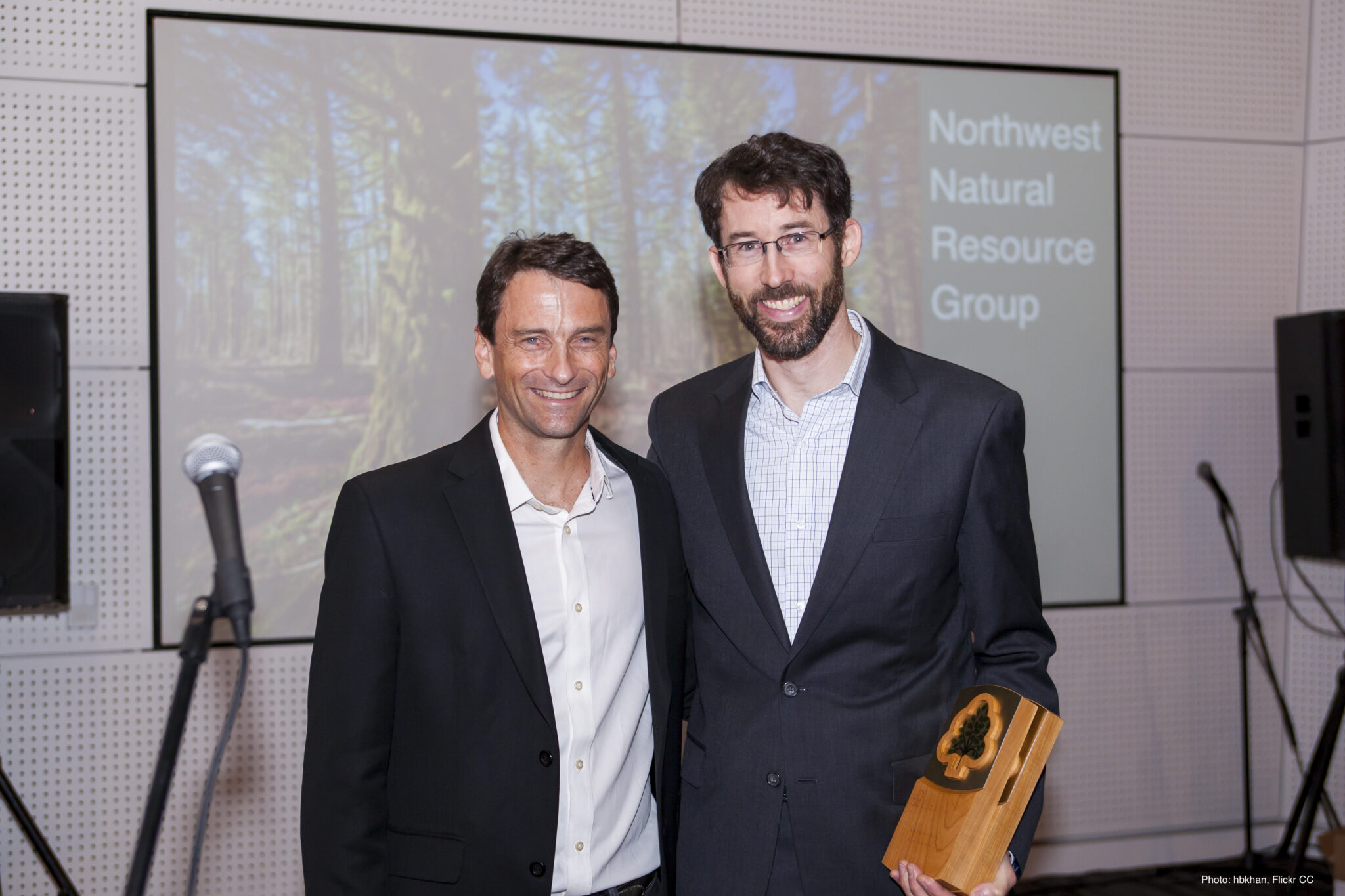 NNRG Executive Director Dan Stonington (right) accepting NNRG's 2016 FSC Leadership Award.
The board and staff of NNRG are pleased to share that our Executive Director, Dan Stonington, has been selected to join the new administration of Commissioner of Public Lands Hilary Franz as the Commissioner's Policy Director.
Dan has served as NNRG's Executive Director since 2011 – during this time the organization has expanded ecological forestry assistance for landowners, advanced projects demonstrating innovative ecosystem services, and continued to provide cost-effective access to Forest Stewardship Council® (FSC®) certification for 150,000 acres in Washington and Oregon.
We are excited for the opportunities that Dan will have to offer the vision, values, and philosophy embodied in NNRG's mission – to use the marketplace to restore forest ecosystems and local economies – to support the work of Washington Department of Natural Resources.
NNRG's Board of Directors will announce an interim Executive Director by February 1. The interim position will support the Board in conducting a full search for a new permanent Executive Director with an anticipated start date of July 1, 2017. The position announcement for the permanent Executive Director will be posted on this site by February 6, which is Dan's last day with NNRG.
We look forward to collaborating with Dan in his new position and to announcing NNRG's new Executive Director later this year as our organization enters its second quarter century of positive impact for forests and communities in the Northwest.