NNRG Staff Book Picks!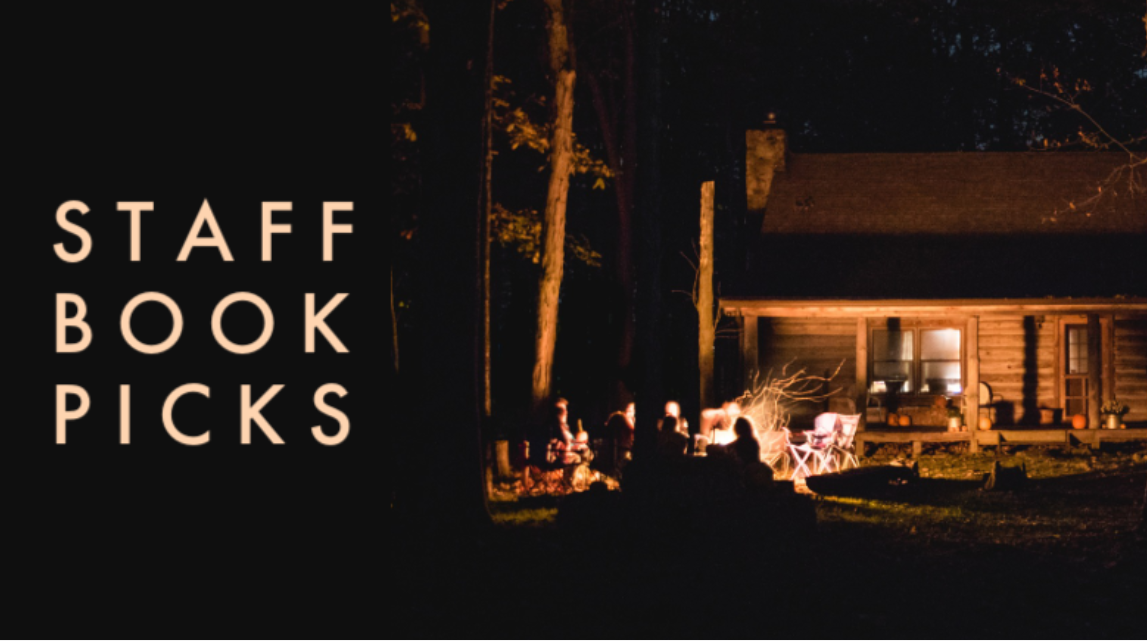 For compelling holiday reading, start here.
We asked NNRG staff to send over their top book recommendations in the forestry/ecology genre. The list includes fiction and non-fiction, classics and new hits.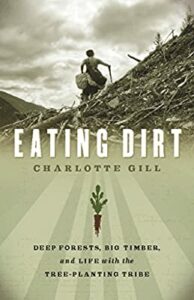 NNRG Director of Programs Rowan recommends: Eating Dirt: Deep Forests, Big Timber, and Life with the Tree-Planting Tribe by Charlotte Gill
Gill uses stories about the many seasons she spent planting trees in British Columbia to dig into the history, science, and economics of tree planting. At the same time, she includes some beautiful descriptions of Cascadia ecology that will be familiar to many of our members. A good read for fans of The Golden Spruce by John Vaillant.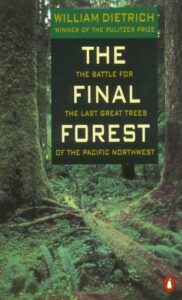 NNRG Forester Teo recommends: The Final Forest by William Dietrich
An excellent non-fiction account about the history of the timber industry on the Olympic Peninsula. The book was written by a Seattle Times journalist, and Dietrich presents an interesting and readable narrative about the logging industry boom and slump in Forks, Washington. It describes how the economy was shaped by the development of the Northwest Forest Plan and highlights both sides of the debate on protecting the spotted owl.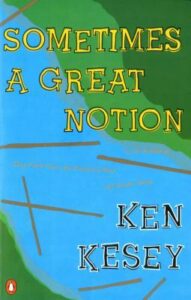 NNRG Executive Director Seth recommends: Sometimes a Great Notion by Ken Kesey
It isn't really a book about forestry, so much as a book about family, community, and place set amid the forests and loggers of the Oregon coast, but I recently re-read Ken Kesey's masterpiece, Sometimes a Great Notion. I loved how Kesey weaves his novel from so many different perspectives: logger Hank Stamper, his cousin Joe Ben, his kid brother Leland, his wife Viv, his father Henry. Surrounding it all are the vast, dripping forests of the Oregon coast, and the feats of physical strength, endurance and risk-taking that it took to wrest sawlogs from steep ground using 1960s technology.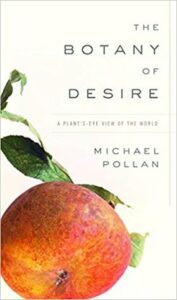 NNRG Lead Forester Jaal recommends: The Botany of Desire:  A Plant's-Eye View of the World by Michael Pollan
I recently read and would recommend The Botany of Desire: A Plant's-Eye View of the World, by Michael Pollan. I liked it because it provides a really interesting perspective on plant domestication, and how plants can benefit from being beneficial to humans. i.e. we think of breeding corn to be this sweet delicious plant to be something that was done by us to benefit ourselves, but really the plant has benefited enormously in terms of worldwide population and spread by becoming sweeter and more useful to people (with a little help from humans of course). Similarly in forestry, by growing straight and providing quality lumber, Douglas-fir has been able to maintain a large range and has managed to convince us to replant it everywhere.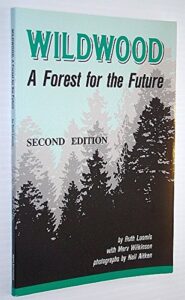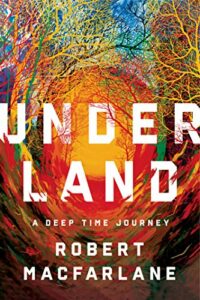 NNRG Forestry Tech Spencer recommends: Wildwood: A Forest for the Future by Ruth Loomis and Merv Wilkinson; and Underland by Robert Macfarlane
Merv Wilkinson (aka 'Merv'-ana), was a small forested landowner and an early pioneer of ecological forest management. With "plain speak" Merv and Ruth Loomis outline the philosophy and operational success of sustainable, selective logging practices developed and carried out on his 136-acre forest of Vancouver Island. With "common sense" and a strong awareness of his forest and the habitat it provides, Merv has harvested from Wildwood 9-times, providing significant income (comparable to that of "clear-cut-and-plant" management) and demonstrated that logging is possible without the destruction of forest ecosystems. Since Merv's passing Wildwood was entrusted to the EcoForestry Institute Society furthering research and education in ecological forest management.
In Underland, Macfarlane's long-term mapping of the relations of landscape and the human heart speak to our present moment. Taking a deep-time view of our planet, Macfarlane asks: "Are we being good ancestors to the future Earth?" Underland is a lyrical and powerful telling of stories from the 'underworld', including the findings of Forest Ecologist Suzanne Simard of how trees use a network of soil fungi to communicate their needs and to aid neighboring plants. An investigation of the intersections of the human and the natural realms, Underland offers perspective and insight into a journey of the wonder, loss, fear, and hope one may have for the natural world, and our role within it.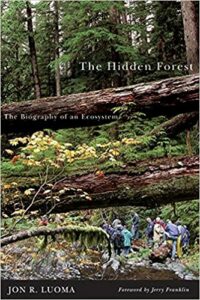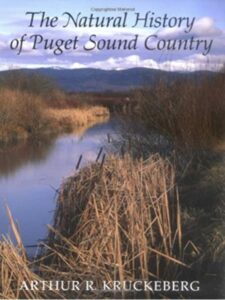 NNRG Director of Forestry Kirk recommends: The Hidden Forest: The Biography of an Ecosystem by John Luomo; and The Natural History of Puget Sound Country by Art Kruckeberg
In The Hidden Forest, Luomo provides an expose' of the long-term research of old-growth forests at the H.J. Andrews Experimental Forest in Oregon and highlights many of the as-of-yet unknown functions and processes of these ancient ecosystems.
The Natural History of Puget Sound Country: With lyrical prose Kruckeberg takes the reader on a journey from the geological formative processes that shaped the geography of Puget Sound through the development of the major vegetative ecosystems. He weaves together personal anecdotes, native cultural stories and wisdom, and brilliant insights into the character and ecological processes of this unique region.