We asked the NNRG staff and board — notorious for thinking about forests as much off-the-clock as on — for the best forestry, nature, PNW, and environment-related books they read this year. The result is a list as varied as it is long! Click on a title below to read about the book, or scroll down to read about the whole list.
Backyard Bounty: The Complete Guide to Year-Round Organic Gardening in the Pacific Northwest
"Packed with a wealth of information specific to the Pacific Northwest, this complete guide emphasizes low-maintenance methods, covers problems related to common pests and climate concerns, includes a monthly garden schedule for year-round planting and harvesting, and features plant profiles for everything from apples to zucchini." -Booksellers description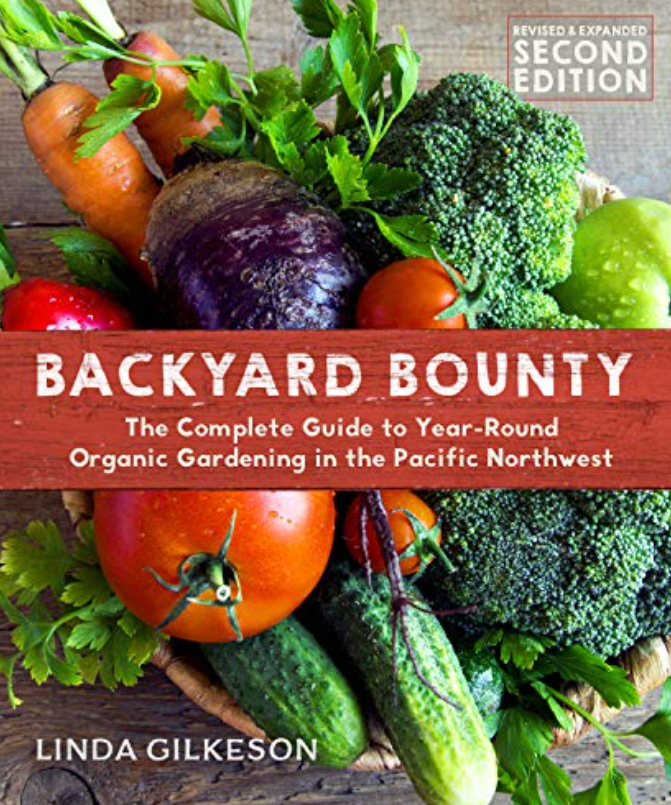 "In the early 1900s, as the oppression of Russia's imperial rule takes its toll on Finland, the three Koski siblings―Ilmari, Matti, and the politicized young Aino―are forced to flee to the United States. Not far from the majestic Columbia River, the siblings settle among other Finns in a logging community in southern Washington, where the first harvesting of the colossal old-growth forests begets rapid development, and radical labor movements begin to catch fire. The brothers face the excitement and danger of pioneering this frontier wilderness―climbing and felling trees one-hundred meters high―while Aino, foremost of the books many strong, independent women, devotes herself to organizing the industry's first unions. As the Koski siblings strive to rebuild lives and families in an America in flux, they also try to hold fast to the traditions of a home they left behind." -Bookseller's description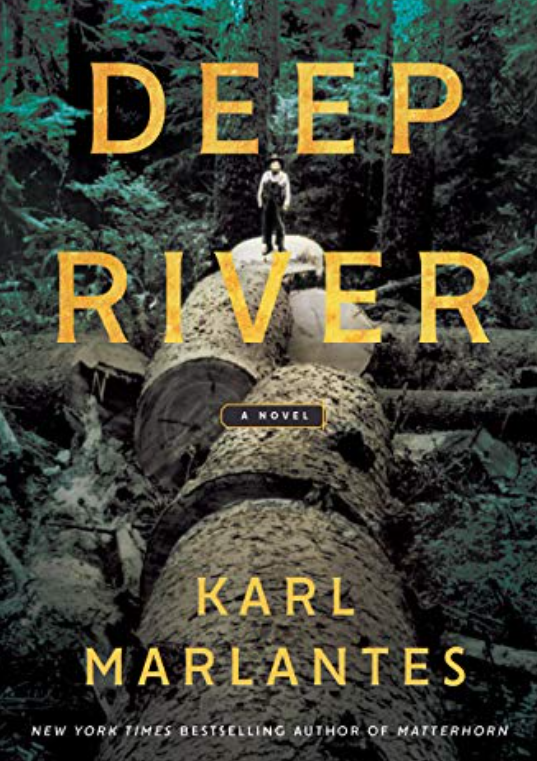 Eager: The Surprising, Secret Life of Beavers and Why They Matter
"In Eager, environmental journalist Ben Goldfarb reveals that our modern idea of what a healthy landscape looks like and how it functions is wrong, distorted by the fur trade that once trapped out millions of beavers from North America's lakes and rivers. Eager is a powerful story about one of the world's most influential species, how North America was colonized, how our landscapes have changed over the centuries, and how beavers can help us fight drought, flooding, wildfire, extinction, and the ravages of climate change. Ultimately, it's about how we can learn to coexist, harmoniously and even beneficially, with our fellow travelers on this planet." -Bookseller's description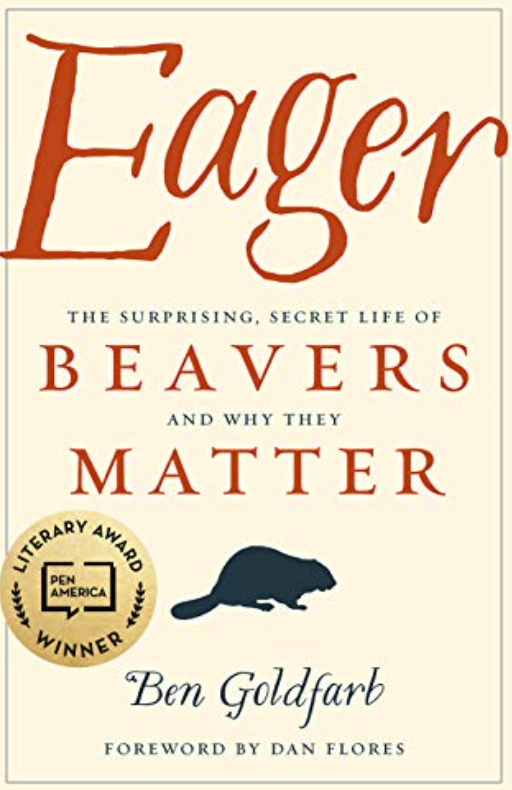 "Simard writes–in inspiring, illuminating, and accessible ways—how trees, living side by side for hundreds of years, have evolved, how they perceive one another, learn and adapt their behaviors, recognize neighbors, and remember the past; how they have agency about the future; elicit warnings and mount defenses, compete and cooperate with one another with sophistication, characteristics ascribed to human intelligence, traits that are the essence of civil societies–and at the center of it all, the Mother Trees: the mysterious, powerful forces that connect and sustain the others that surround them." -Bookseller's description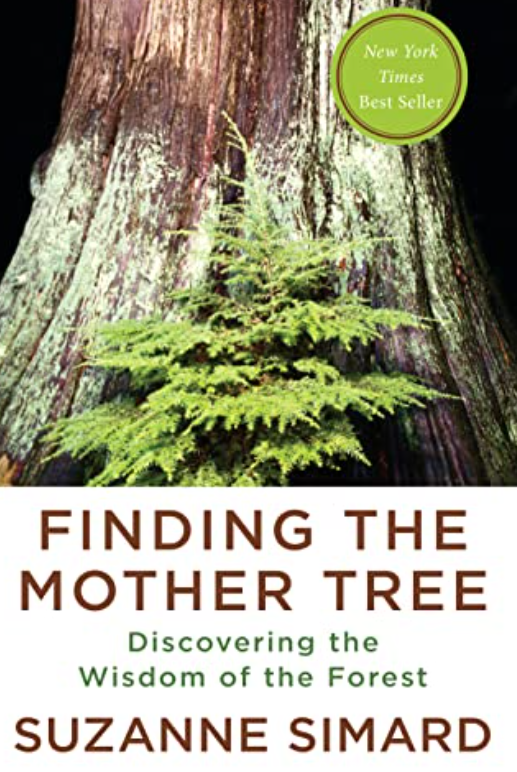 "Here, in one concise book, is the essential story of fire. Noted environmental historian Stephen J. Pyne describes the evolution of fire through prehistoric and historic times down to the present, examining contemporary attitudes from a long-range, informed perspective. Fire: A Brief History surveys the principles behind aboriginal and agricultural fire practices, the characteristics of urban fire, and the relationship between controlled combustion and technology. Pyne describes how fire's role in cities, suburbs, exurbs, and wildlands has been shaped by an industrialized, urban way of thinking." -Bookseller's description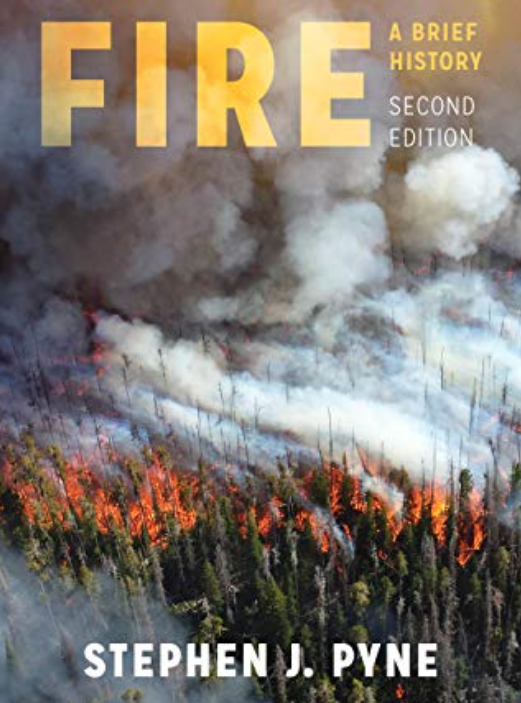 "It's 2038 and Jacinda (Jake) Greenwood is a storyteller and a liar, an overqualified tour guide babysitting ultra-rich vacationers in one of the world's last remaining forests. It's 2008 and Liam Greenwood is a carpenter, sprawled on his back after a workplace fall, calling out from the concrete floor of an empty mansion. It's 1974 and Willow Greenwood is out of jail, free after being locked up for one of her endless series of environmental protests: attempts at atonement for the sins of her father's once vast and violent timber empire. It's 1934 and Everett Greenwood is alone, as usual, in his maple-syrup camp squat, when he hears the cries of an abandoned infant and gets tangled up in the web of a crime, secrets, and betrayal that will cling to his family for decades. 
"And throughout, there are trees: a steady, silent pulse thrumming beneath Christie's effortless sentences, working as a guiding metaphor for withering, weathering, and survival. A shining, intricate clockwork of a novel, Greenwood is a rain-soaked and sun-dappled story of the bonds and breaking points of money and love, wood, and blood—and the hopeful, impossible task of growing toward the light." -Bookseller's description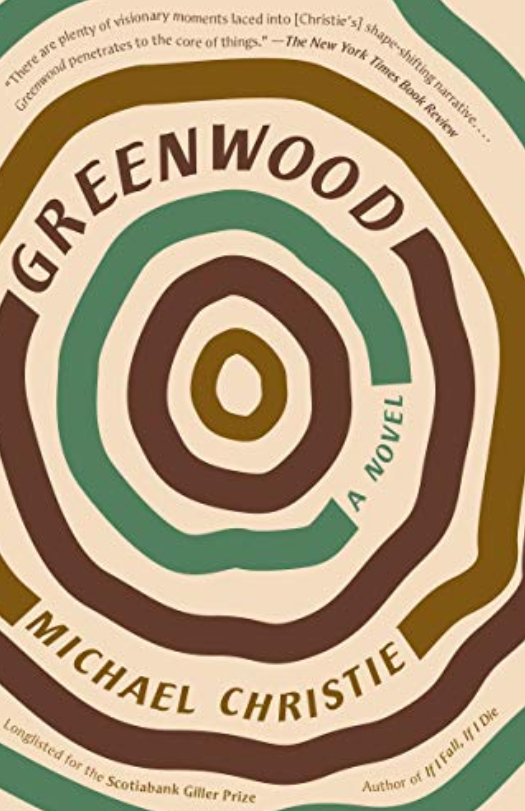 The Hidden Forest: The Biography of an Ecosystem
"From the leaves at the top of the canopy to the insects living deep beneath the soil, a forest is a complex, unified ecosystem, critically affected by every creature that lives or dies within its boundaries. In this acclaimed book, veteran science writer Jon R. Luoma uncovers this world as he chronicles the work of a unique scientific research project currently underway in a majestic old-growth forest in the Pacific Northwest. Over the course of several decades the project will bring together scientists from almost every discipline — botanists, entomologists, wildlife ecologists, soil biologists, and a score of others — to piece together the long-term natural history of this single forest ecosystem. Described in fascinating detail in The Hidden Forest, this unusual undertaking points the way to a new model of conservation." -Bookseller's description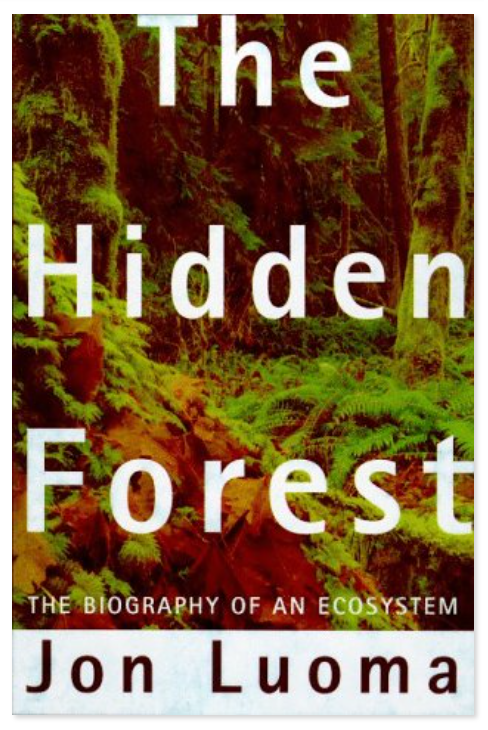 "Are trees social beings? In The Hidden Life of Trees forester and author Peter Wohlleben convincingly makes the case that, yes, the forest is a social network. He draws on groundbreaking scientific discoveries to describe how trees are like human families: tree parents live together with their children, communicate with them, support them as they grow, share nutrients with those who are sick or struggling, and even warn each other of impending dangers. Wohlleben also shares his deep love of woods and forests, explaining the amazing processes of life, death, and regeneration that he has observed in his woodland." -Bookseller's description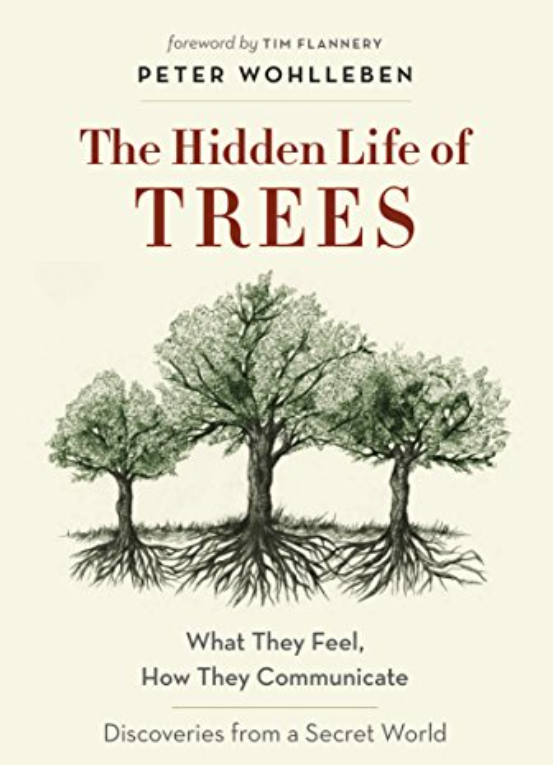 The Man Who Planted Trees
"In 1910, while hiking through the wild lavender in a wind-swept, desolate valley in Provence, a man comes across a shepherd called Elzéard Bouffier. Staying with him, he watches Elzéard sorting and then planting hundreds of acorns as he walks through the wilderness.
"Ten years later, after surviving the First World War, he visits the shepherd again and sees the young forest he has created spreading slowly over the valley. Elzéard's solitary, silent work continues and the narrator returns year after year to see the miracle he is gradually creating: a verdant, green landscape that is a testament to one man's creative instinct.
"A beautiful story of hope, survival, and selflessness, The Man Who Planted Trees resonates as strongly today as when it was first published." -Bookseller's description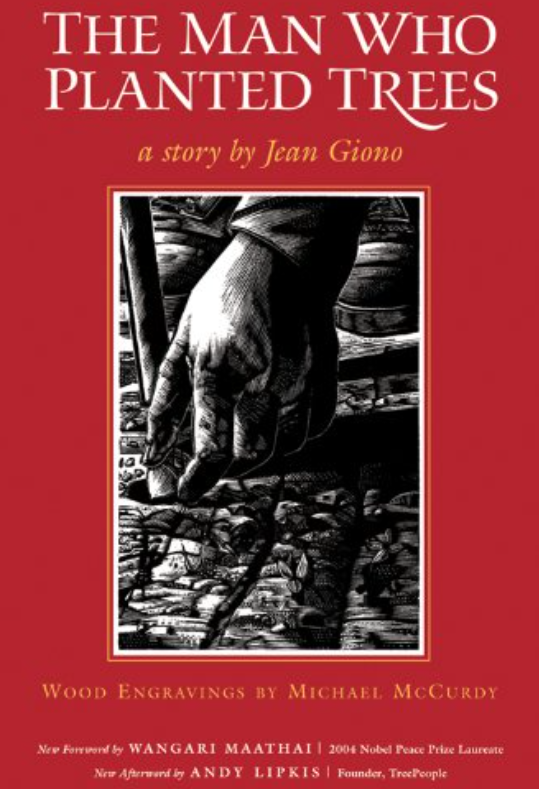 "Dave is fourteen years old, living with his family in a cabin on Oregon's Mount Hood (or as he prefers to call it, like the Multnomah tribal peoples once did, Wy'east). Dave will soon enter high school, with adulthood and a future not far off―a future away from his mother, father, his precocious younger sister, and the wilderness where he's lived all his life.
"And Dave is not the only one approaching adulthood and its freedoms on Wy'east that summer. Martin, a pine marten (of the mustelid family) is leaving his own mother and siblings and setting off on his own as well.
"As Dave and Martin set off on their own adventures, their lives, paths, and trails will cross, weave, and blend. Why not come with them as they set forth into the forest and crags of Oregon's soaring mountain wilderness in search of life, family, friends, enemies, wonder, mystery, and good things to eat?" -Bookseller's description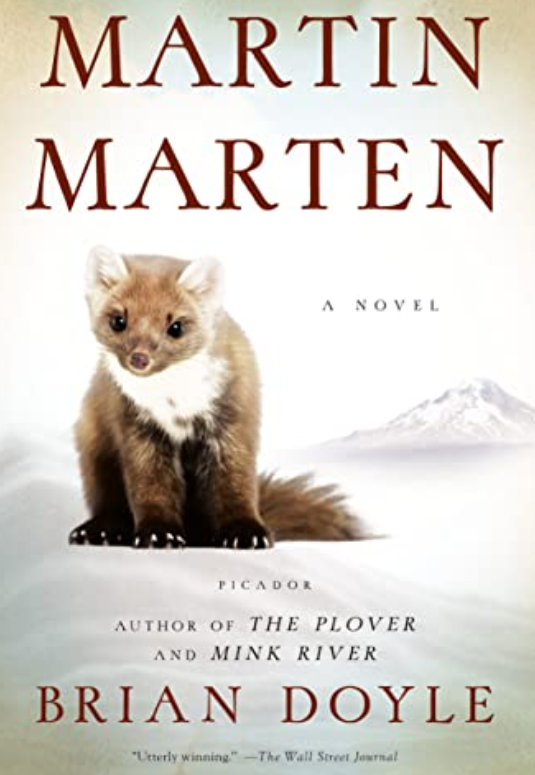 Republic of Detours: How the New Deal Paid Broke Writers to Rediscover America
"The plan was as idealistic as it was audacious―and utterly unprecedented. Take thousands of hard-up writers and put them to work charting a country on the brink of social and economic collapse, with the aim of producing a series of guidebooks to the then forty-eight states―along with hundreds of other publications dedicated to cities, regions, and towns―while also gathering reams of folklore, narratives of formerly enslaved people, and even recipes, all of varying quality, each revealing distinct sensibilities." -Bookseller's description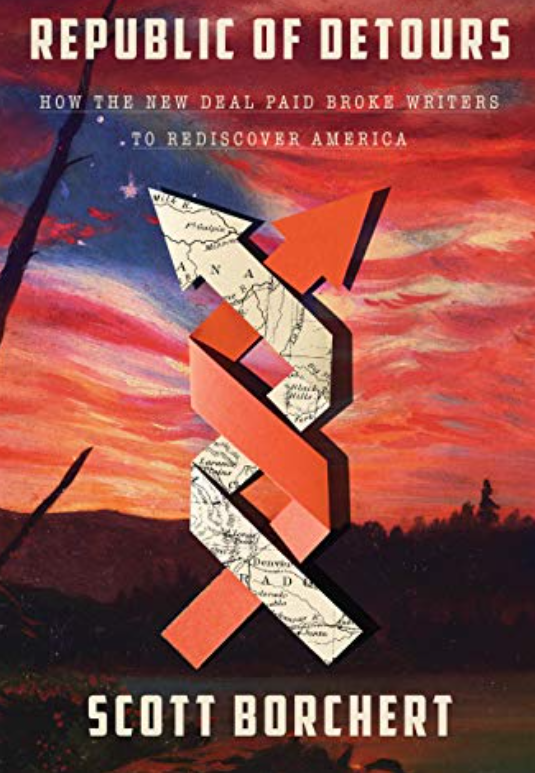 "This is the story of a tree-change, of escaping suburban Brisbane for a cottage on ten acres in search of a quiet life. Of establishing a writers retreat shortly before the Global Financial Crisis hit, and of losing just about everything when it did.

It is also the story of what the author found there: the beauty of nature and her own path as a writer. Understory is a memoir about staying in one place, told through trees, by the award-winning author of MR WIGG, NEST and WHERE THE TREES WERE." -Bookseller's description