Workshop: Become an NRCS Technical Service Provider – March 24 & 25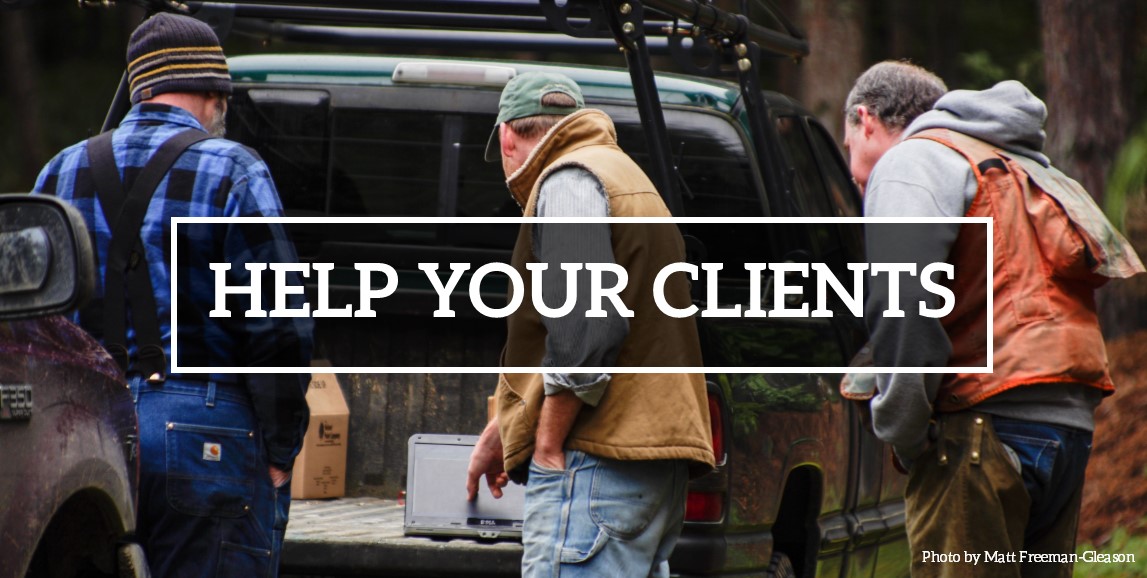 Becoming a TSP can leverage resources for you to help existing clients and expand your network for conservation projects. This 2-day workshop will provide an overview of EQIP and assist participants through the TSP application process. If you've heard of EQIP and the TSP program offered by NRCS, but aren't sure what they entail this workshop may be of interest.
Northwest Natural Resource Group is hosting a workshop to assist natural resource professionals in becoming Technical Service Providers (TSP) for the Natural Resources Conservation Service (NRCS). TSPs have technical expertise in conservation planning and design for a variety of activities and are hired by forest owners to provide these services on behalf of NRCS.
Workshop participants will be guided through the process to complete the registration and modules required to be pre-approved as TSPs. This training will also include sessions and resources to efficiently manage projects and promote the Environmental Quality Incentives Program (EQIP) to current and prospective clients. EQIP is a cost-share program that can fund the development of forest management plans, wildlife habitat enhancement activities and forestry practices. Landowners use EQIP and other NRCS cost-share programs as a resource to achieve their conservation and management goals.
DATES:
Tuesday, March 24th 9:00 am-5:00 pm & Wednesday, March 25th 9:00 am-5:00 pm
LOCATION:
UW Tacoma in the Garretson Woodruff Pratt Building – Classroom: GWP 220 located at 1754 Pacific Avenue, Tacoma, WA 98402
TOPICS WILL INCLUDE:
1. Qualifying, registering and training to become a TSP
2. Overview of the Farm Bill and EQIP Funding
3. NRCS Priority Resource Concerns
4. TSP and EQIP Payment Rates
5. Developing Conservation Activity Plans
6. Developing and implementing EQIP-funded conservation projects
7. Designing NRCS Job Sheets
8. Using the NRCS's Web Soil Survey
REGISTRATION:
To register, go to: http://tsptraining.eventbrite.com
Pre-registration is required, as space is limited.
THANK YOU TO OUR PROJECT PARTNER:
This workshop is sponsored by the Western Sustainable Agriculture Research and Education Program. Programs and projects supported by Western SARE are equally open to all people.