Workshop: Biochar 101-Making Biochar from Woody Biomass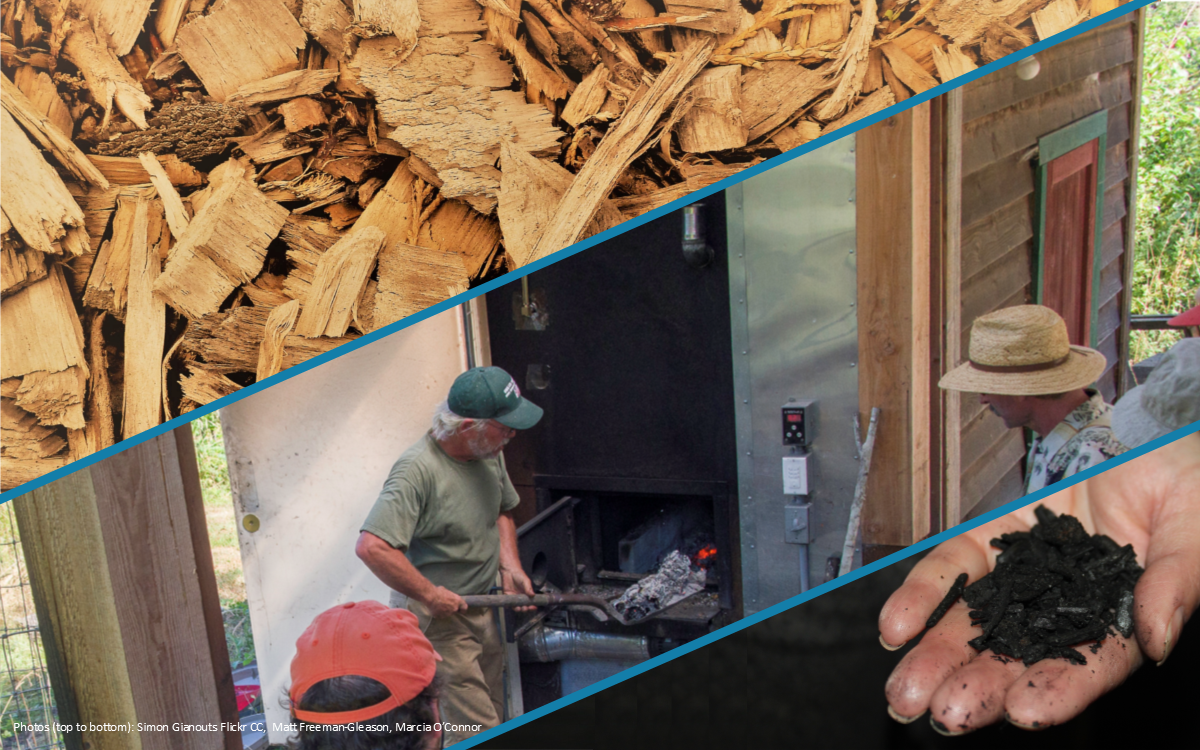 Benefits for Farms and Forests
Biochar, a charcoal made from woody biomass that stores carbon and improves soil, is an emerging option for forest owners to generate income and remove excess wood from densely stocked forests. Biochar can increase agricultural productivity, improve soil fertility, and help mitigate climate change. This workshop will take you through the steps to turn low-value branches, twigs, and other woody biomass into valuable biochar. We'll also cover potential business strategies that are working for San Juan county biochar producers as well as findings in the latest biochar research. This workshop is being offered by Northwest Natural Resource Group and San Juan Islands Conservation District.
This workshop is the second in a three-part series on woody biomass in the San Juans. You may also be interested in our June 24th workshop, Energy Opportunities for San Juans Woody Biomass.
Topics include:
How can biochar be manufactured?
What is biochar's value and function?
What are good ways to market and sell biochar?
What is the biochar market like?
What is the latest news on biochar?
Speakers:
Details and registration:
WHEN: Saturday, May 6, 2017, 9am-4pm
WHERE: Doran Farm, 1106 False Bay Drive, Friday Harbor, WA 98250
All woodland owners are encouraged to attend!
For more information, go to: www.nnrg.org/sanjuans
Funding and support for this workshop is provided by: