Build Local Alliance's Summer Tour – June 27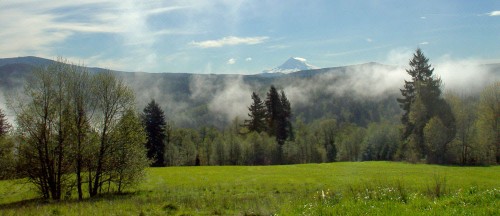 The Build Local Alliance (BLA) is a network of foresters, land stewards, millwrights, craftsmen, contractors, and architects interested in creating with wood from well-managed forests in Oregon and SW Washington. Each season BLA hosts a talk or field trip to connect our community of practitioners. We share ideas, showcase projects, and often enjoy well-crafted beer! NNRG is a supporting member of BLA.
This summer, on June 27, we'll be touring NestWood Forest in Corbett, OR and visiting some building projects in Portland that incorporated local wood. As always, there will be time to do some good networking. Space is limited, so register now to reserve your spot. Lunch and snacks will be provided.
We'll meet at Sustainable Northwest Wood (2701 SE 14th Ave, Portland, OR), head out to Corbett for a morning tour of NestWood Forest, then return to Portland after lunch. An Eco-Shuttle is available for the trip to Corbett if you prefer not to drive.
Have questions about the tour? Contact BLA at: info@buildlocalalliance.org
---
Tour schedule:
8:30 am: Meet at Sustainable Northwest Wood (2701 SE 14th Ave, Portland, OR)
9:00 am: Depart for NestWood Forest (42338 East Larch Mountain Road, Corbett, OR). There are limited spots available on an EcoShuttle if you prefer not to drive. Catching a ride in a carpool is also an option.
9:45 am: Arrive at NestWood Forest
9:45 am – 11:30 am: Tour NestWood Forest and learn about its history and the sustainable forestry practices being used to steward the land.
11:30 am – 12:00 pm: Lunch (provided)
12:15 pm: Depart for passive house built by Hinge Build Group in NE Portland
1:00 pm: Arrive at passive house (6215 NE 17th Avenue, Portland, OR). Learn how Hinge Build Group designed a New-Northwest Modern home on the footprint of an existing 1948 bungalow and incorporated local wood into the construction.
1:45 pm: Depart for Sustainable Northwest Wood (2701 SE 14th Ave, Portland, OR)
2:10 pm: Arrive at Sustainable Northwest Wood
2:15 pm: Preview of this year's Build Local Challenge entries & networking
3:00 pm: End. Until next time!