Get Outside! Enjoying FSC®-Certified Forests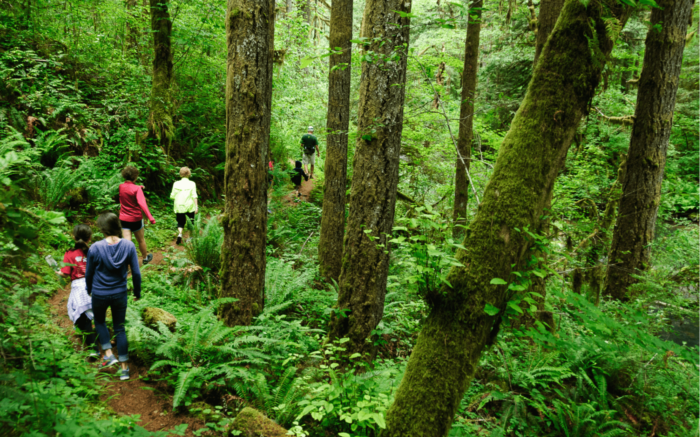 Many Forest Stewardship Council®-certified forests in the Pacific Northwest are open for public enjoyment.
These lands offer an opportunity for all of us to know what healthy forests look and feel like.
Some of these forests have recently had restoration treatments that entailed removing little trees to make room for the remaining trees to grow bigger; encouraging the woods to develop more-complex structure and species diversity. In other forests, the trees that fire would have naturally thinned-out have been removed through harvest to help Oregon white oaks and ponderosa pines grow big and reclaim their historic range and places they are well-adapted to grow in the future.
Still, in other FSC-certified forests the goal is to support the perpetual harvest of timber to meet our wood products needs locally and globally – while also protecting clean air and drinking water, sustaining stream and wildlife habitat. These forests help sustain rural economies, schools, and supply wood for homes, businesses, design and craft.
The next time you're looking to explore a forest or take a walk in the woods, consider going to one of these FSC-certified forests that are open to the public: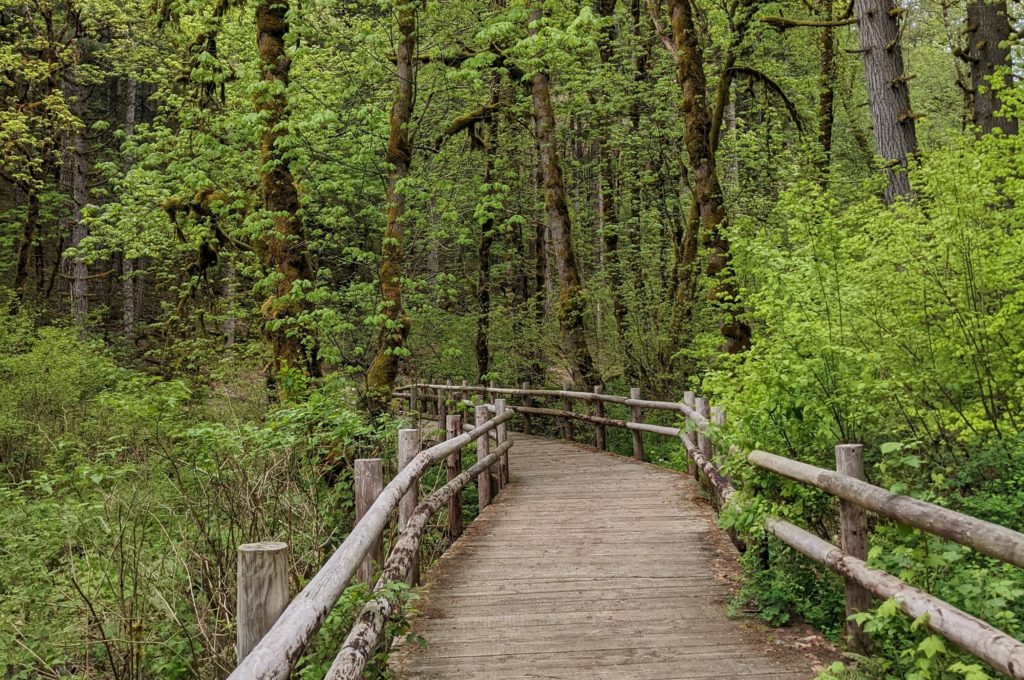 Beazell Memorial Forest, Benton County, OR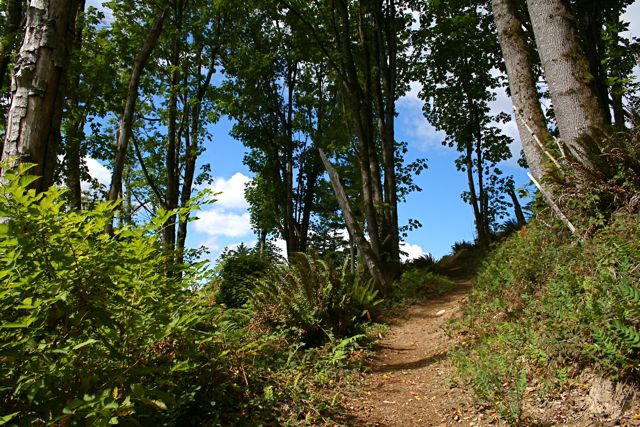 Taylor Mountain Forest, King County, WA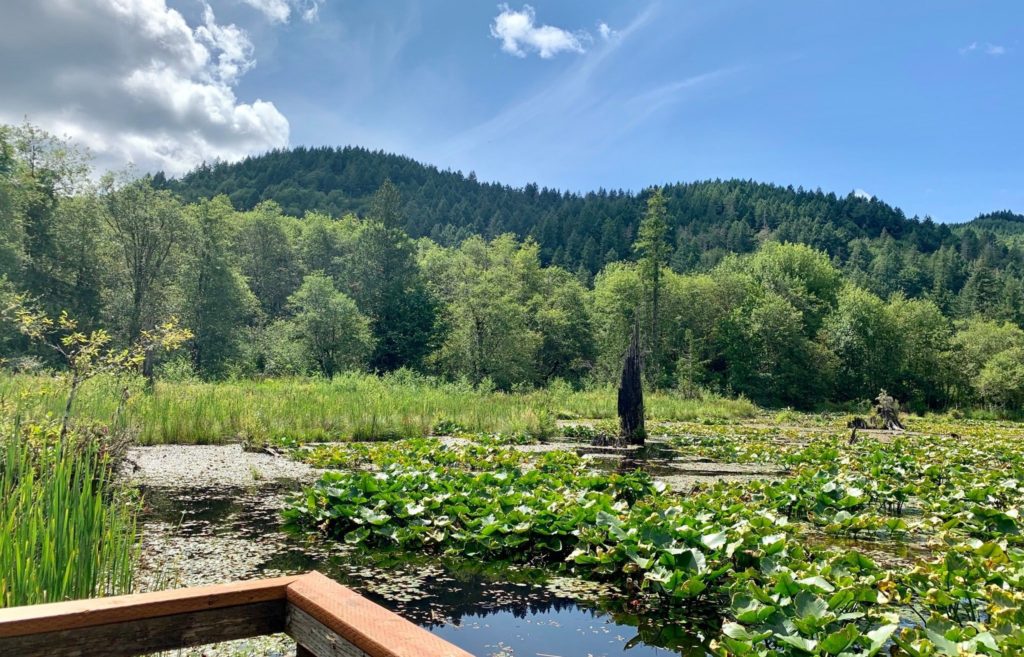 Capitol State Forest, Thurston County, WA