From the Field: Precision tree felling video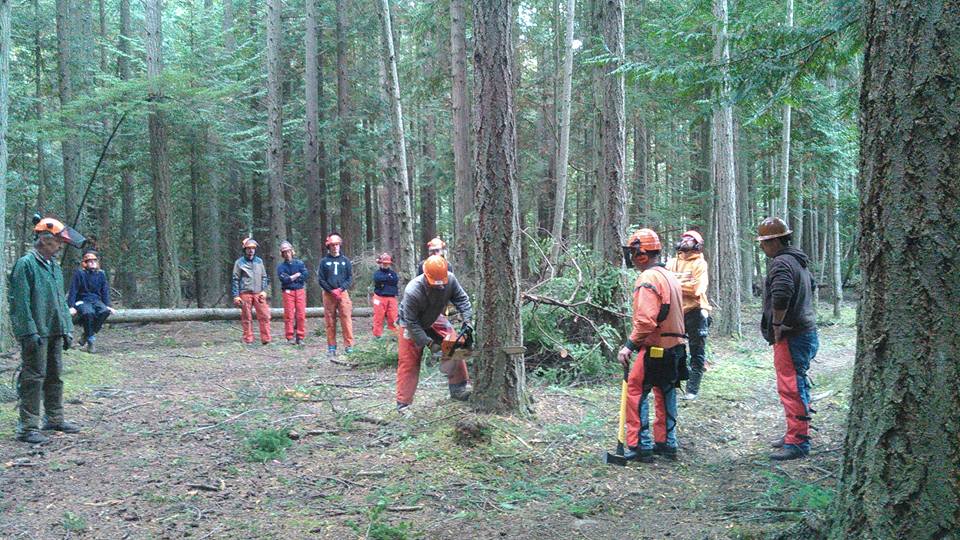 Forestry Director Kirk Hanson is on Orcas Island hosting the precision tree felling and low-impact yarding courses at YMCA Camp Orkila this week (9/24-26). Ken Lallemont of Timber Resource is instructing the courses and providing hands on guidance to students. It's an intensive 2-3 days of training to learn the art and science of tree felling and tree extraction.
Many of the folks who take the class go on to do their own timber harvests, take down trees for firewood, and thin their forests to create space and allow light to reach the forest floor. Learning to fell trees is also an application of understanding forest silviculture and forest dynamics. Check out the students practicing their felling skills.
More pictures from the course can be viewed here.
NNRG is able to host this workshop thanks to a grant from Western Risk Management Extension, a resource program provided by USDA National Institute of Food and Agriculture. We will be putting on the tree felling courses again in 2016 in southwest Washington or northwest Oregon, location to be determined.