Ode to Pa Hanson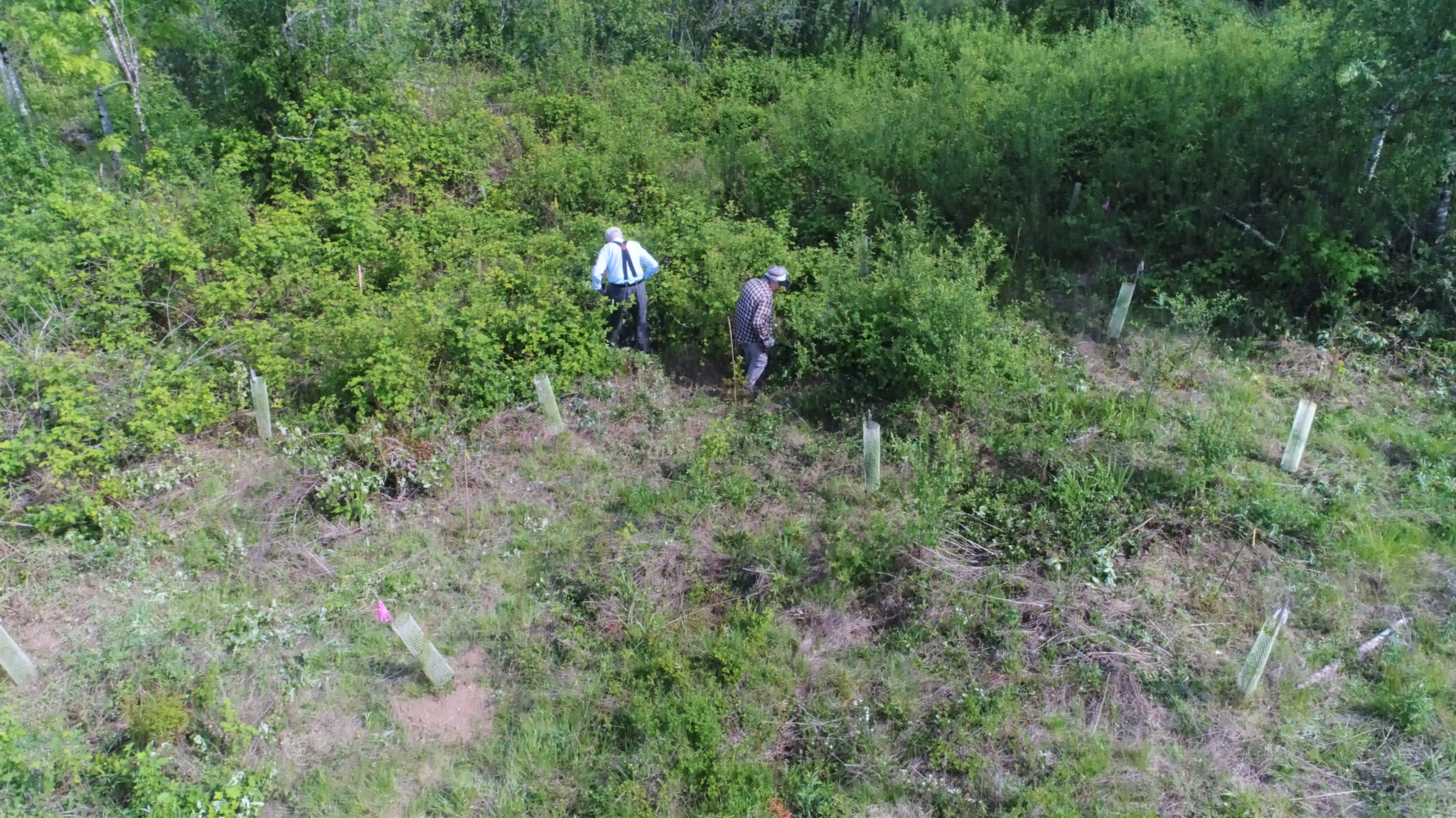 I've participated in multiple surveys of small woodland owners over the years, and each time we ask the question "why do you own forestland," the value of "legacy" is almost invariably in the top four reasons expressed. Woodland owners want to know their efforts as good stewards will endure and be passed on to future generations – whether within their own family, or other like-minded stewards. 
The importance of legacy has grown significantly for me since my father passed away a few weeks ago. I gained my awe and appreciation for nature, and my stewardship ethic, working side-by-side with him in my family's woods in Minnesota where I grew up. My dad was of the Aldo Leopold school of conservation: if you care for the land, the land will care for you, and he managed his woods for a myriad of benefits, including firewood, maple syrup, lumber, drinking water, and recreation. He loved planting trees most of all, and tended them with the love and care of a gardener. For years, my parents planted white pine beneath the hardwood-dominated canopy of their forest. White pine was the dominant tree of old-growth forests across the Midwest before it was nearly all logged off in the early and mid 1800s. By the time my parents sold their land and eventually moved to Washington State, the white pine they planted 40 years earlier was just beginning to eclipse the hardwood canopy, restoring the legacy of old-growth to the land in their care. 
When they bought new land out here, they continued planting trees, and my dad would drive down to his new woods nearly every week to cut back competing vegetation from around his seedlings. I continued to work alongside him, now with my kids – three generations of Hanson's stewarding the land together.
My mom shared a quote with me a few years ago that sums up my dad's legacy very well. "A society grows great when old men plant trees whose shade they know they shall never sit in." Rest in peace, Dad. Your legacy continues in the hearts and by the hands of your family.