Protecting Forests and Clean Drinking Water along Lake St. Clair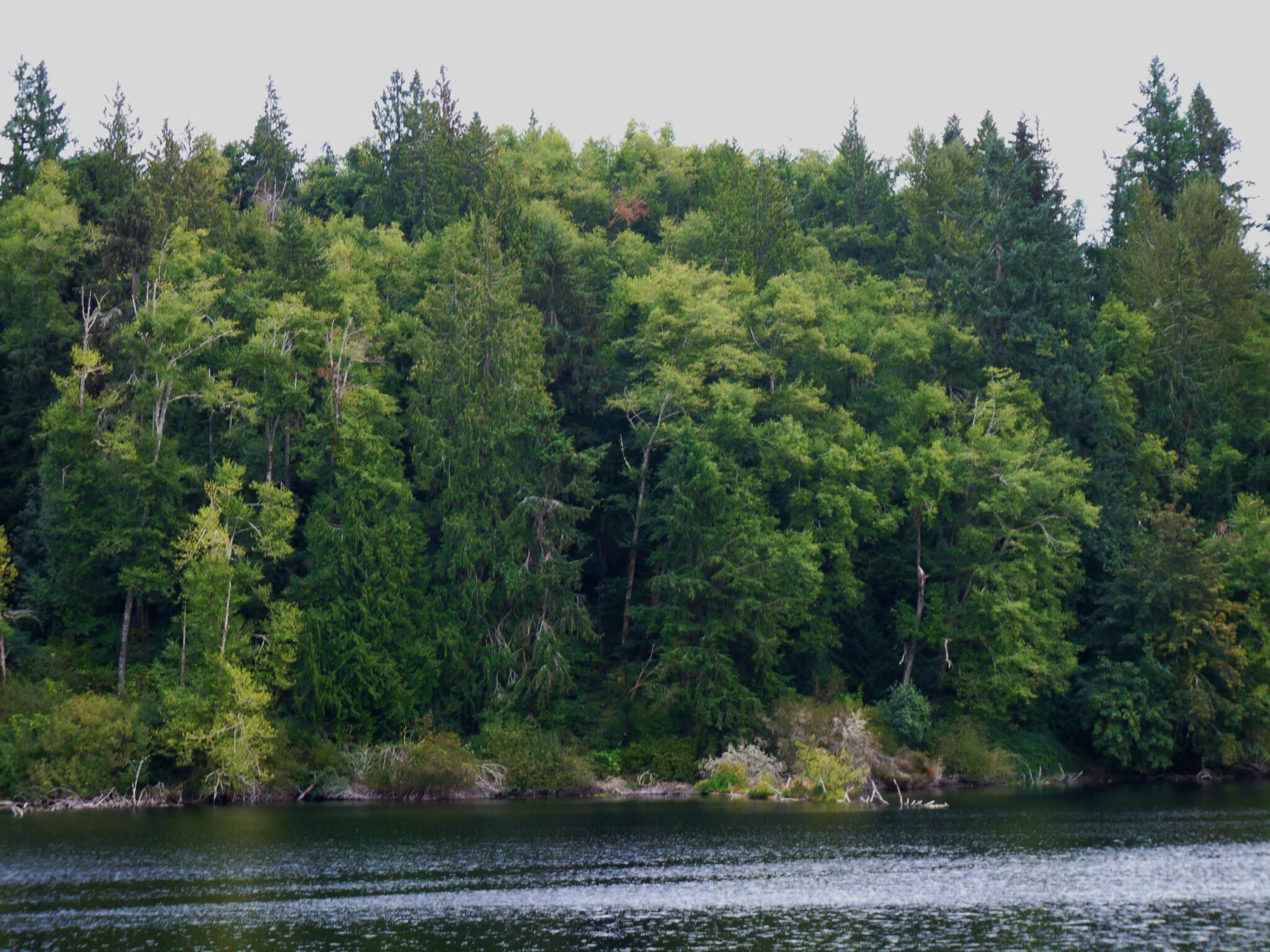 People need forests.
They make our oxygen, clean our water, limit flooding, and absorb carbon. They evoke mental well-being and are part of our cultural identities. Protecting the ecosystem services that forests and other invaluable biotic communities provide is integral to our future.
Often, we can take for granted the significance of what forested ecosystems contribute to our region. Enter this under recognized niche, are the scientists and economists who are translating the functions of ecosystems into a more comprehensible currency. A 2009 study by Earth Economics found that every year, the Nisqually Watershed provides between $288 million and $4.2 billion in ecosystem services. These benefits accrue to the communities within the watershed such as Yelm, McKenna, and Eatonville, and in nearby Olympia and Tumwater.
One of the Nisqually Watershed's at risk areas is Lake St. Clair. The lake sustains important wildlife habitat and is a source of drinking water for the City of Olympia. Northwest Natural Resource Group worked with Nisqually River Council, Nisqually Land Trust, Washington Environmental Coalition, the Nisqually Indian Tribe, and the Washington State Department of Natural Resources to protect one of the last large, forested, undeveloped parcels on Lake St. Clair's shoreline. The Nisqually Indian Tribe now owns a portion of the property, and the City of Olympia owns an easement to protect its drinking water.
This project is one of the first collaborations of its kind in the region where stakeholders are paying for specific ecosystem services they rely on.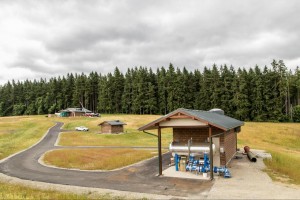 In addition to protecting the McAllister wellfield (above) to secure clean drinking water for the citizens of Olympia, the site will facilitate vibrant Nisqually traditions, like canoe training for tribal youth and non-timber harvest projects.
People need forests, and forests need people. The Lake St. Clair project is an exciting pioneer in our efforts to protect and restore the Pacific Northwest's natural resources. When local governments work together with tribes, communities, and nonprofits, ecosystems are enriched.
Photos by Joe Kane