Precision Tree Felling Course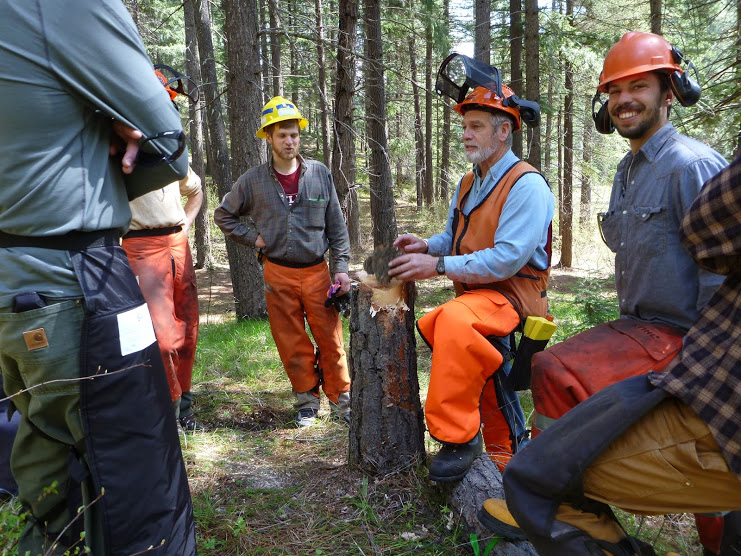 Safety and Woods Working (SAWW) courses provide training and practice in precision tree felling and small-diameter thinning.
Level 1 & 2 – April 12-13, 2018 | Level 3 – April 14, 2018 | Leavenworth, WA
Our friends at Tierra Learning Center are bringing this outstanding precision tree felling class back to north central Washington taught by SAWW instructor Pavel McGlave. Pavel was mentored by Ken Lallemont who traveled the world and helped develop training programs that emphasize efficiency and technique that will improve productivity, help reduce chainsaw related accidents and increase overall safety awareness. This course will change the way you work in the woods regardless of experience level.
This course is hosted by Tierra Forestry, which includes active commercial and pre-commercial fuel reduction work and provides some nice amenities in the woods to base the course from. Training will be from 9 am to 5 pm each day. Participants will need to bring their own equipment: chainsaw, protective gear, weather appropriate clothing, sturdy boots, hardhat and lunch at minimum.
WHEN:
Level 1 & 2 – Thursday, April 12 to Friday, April 13, 2018

Level 3 – Saturday, April 14, 2018
WHERE:
Tierra Learning Center, Leavenworth, WA 98826
COST:
Level 1 & 2 – $250

Level 3 – $125