Workshop & Field Tour: Adaptive Restoration at Stossel Creek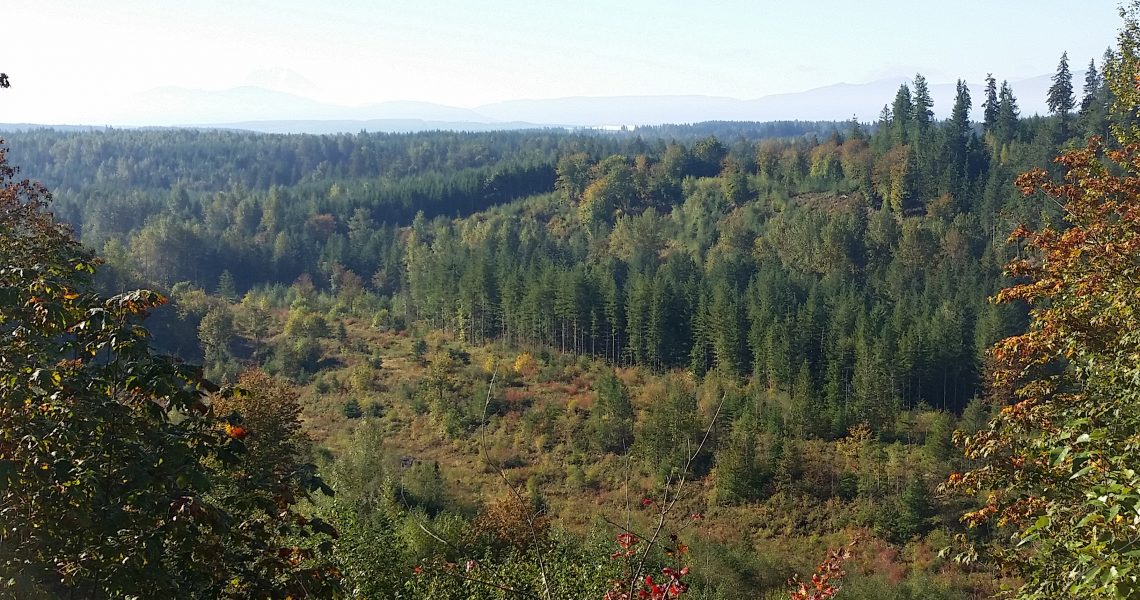 Planting the right tree, at the right site, for the right reasons
Foresight is a key component of forest stewardship. If tended carefully, the seedlings we plant today will develop into the forests of the future—and they may be living in a climate very different to the one we're experiencing now. Forests will need to contend with warmer temperatures and drier summers…plus the wildfire and pest risks associated with those conditions.
This 154-acre early-seral forest near Duvall, Washington is no exception. Climate models suggest that by the mid- to late- 21st century the climate of the Stossel Creek area is expected to be similar to that of today in southwest Oregon where temperatures are warmer in the winter and summers are drier.  So NNRG is working with the Mountains to Sound Greenway Trust, Seattle City Light, and Seattle Public Utilities to transform this property into a forest resilient to a changing climate. The site will also be used as a tool for educating forest managers and forest owners on climate adaptation strategies for the Pacific Northwest.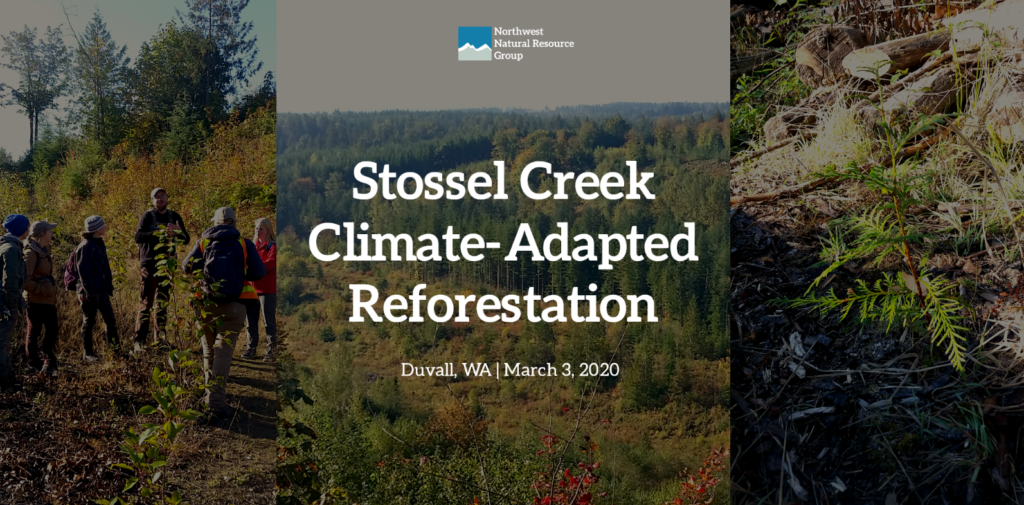 Join NNRG, the Mountains to Sound Greenway Trust, and partners for a workshop and forest tour focused on climate-adapted forest restoration for Pacific Northwest forests. 
Topics for the morning workshop include climate change projections for PNW forests & vulnerabilities, strategies for reforestation and restoration planting in the real world, tree species selection, and the Seedlot Selection Tool. In the afternoon workshop participants have the option to join workshop hosts for a tour of the Stossel Creek forest restoration site, where applied restoration strategies will be viewed and discussed. The afternoon tour of Stossel Creek has limited openings. Please register early to secure a spot.
Date & Time
March 3, 2020
Morning Workshop | 8:30am – 1:00pm
Afternoon field tour | 1:00pm – 4:00pm
Location
Morning Workshop | Duvall Visitor Center
Afternoon field tour | Stossel Creek Site 
Topics
Climate change projections and vulnerabilities for PNW forests
Strategies for reforestation and restoration planting
Tree species selection and the Seedlot Selection Tool
Applying adaptive restoration in the field at Stossel Creek site
Speakers
Rowan Braybrook | Northwest Natural Resource Group
Crystal Raymond | UW Climate Impacts Group
Michael Yadrick | Seattle Parks and Recreation
Brad St. Clair | USFS Pacific Northwest Research Station
Denise Krownbell and/or Ronda Strauch | Seattle City Light
Rolf Gersonde | City of Seattle Cedar River Watershed
Dan Hintz | Mountains to Sound Greenway Trust