Workshop: Good Roads & Forest Health – February 28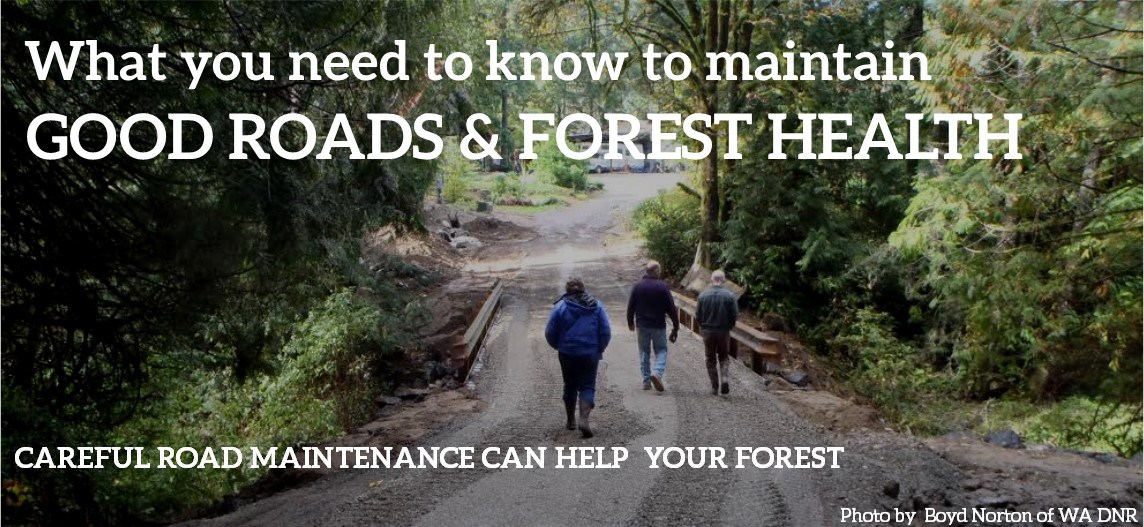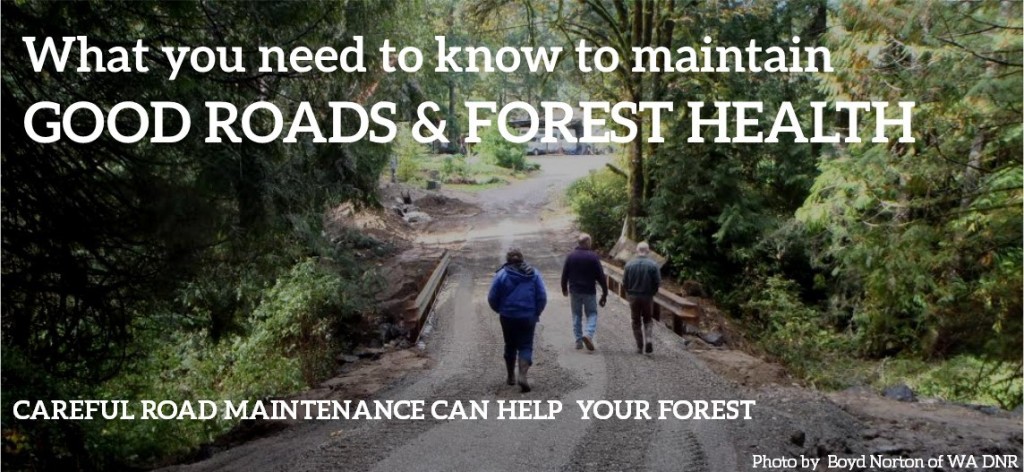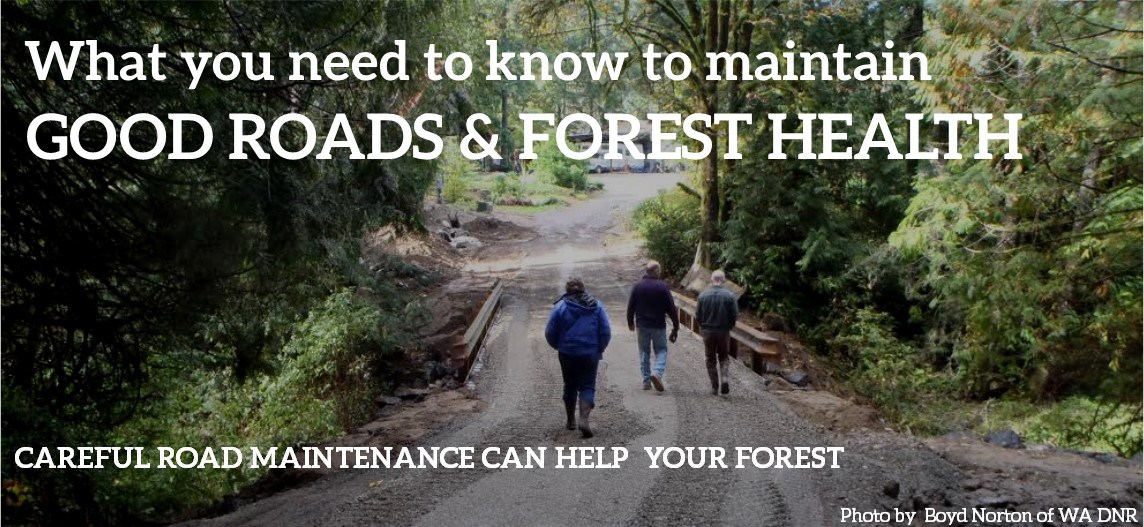 Perhaps the most important ecological service of our forests is providing clean water. Forest roads can significantly affect our forests by altering their natural hydrology and the functions of streams. Roads are also essential for managing our forests; they are our haul routes for timber, our recreational trails, our driveways.
Join us for a workshop on Saturday, February 28 and learn how you can manage your forest for what matters to you.
This class will introduce participants to the principles of forest hydrology, as well as forest road planning and maintenance. Topics will include: forest hydrology 101, forest road planning and design, forest road maintenance, funding and technical assistance programs. Following an indoor presentation, participants will join technical experts for a site tour to see how good road maintenance and construction can provide benefits to a forest.
DATE:
Saturday, February 28, 2015 9:30 am – 5:00 pm
LOCATION:
Sedro-Woolley High School Library, Sedro-Woolley
COST:
$15 – Registration fee covers event costs and lunch
REGISTER AT:
http://goodroads-foresthealth.eventbrite.com

From 9:30 am to 12:30 pm the class meets inside at the library. In the afternoon, the class travels to a nearby forest for on the ground training to end by 5:00 pm. For more details, check out: https://www.nnrg.org/nw-certified-forestry/current-programs/skagit-county/
Be prepared for an engaging afternoon in the field!
Special thanks to our project partners:
National Fish and Wildlife Foundation
Washington State Department of Natural Resources
Skagit Conservation District
Natural Resource Conservation Service
About the workshop series:
Washington State Department of Natural Resources (DNR) and NNRG have received funding from the National Fish and Wildlife Foundation Conservation Partners 2013 grant program to enhance stream habitat and improve forest roads on private lands in Skagit County.
Through this program, NNRG, DNR, and our local partners at the Skagit Conservation District are reaching out to small private landowners in the county to bring more awareness to forest and fish issues.