Workshop: How to Manage a Timber Sale – August 15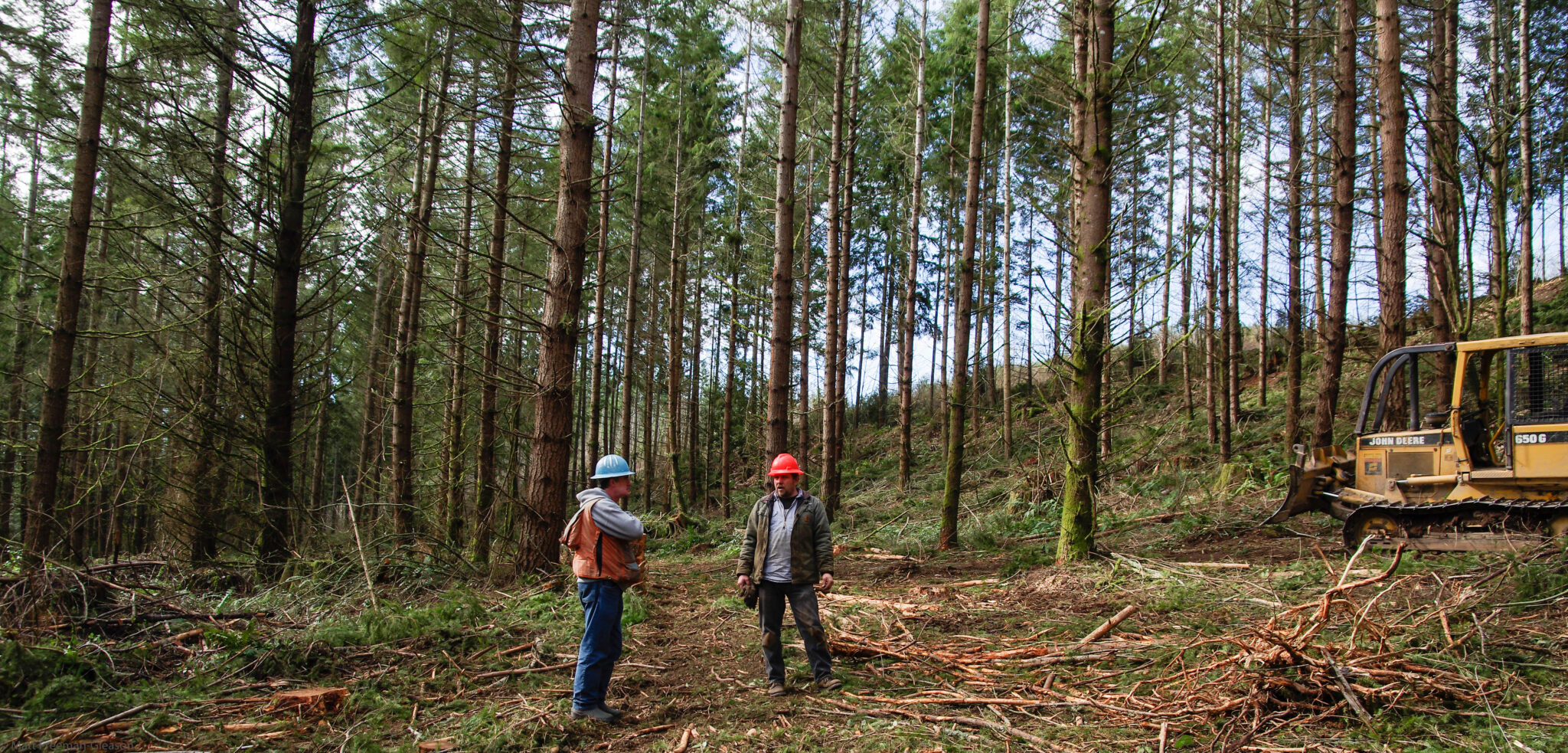 Harvesting and marketing timber can be one of the most rewarding experiences of owning forestland… it can also be one of the most challenging. On Saturday, August 15, join us for a workshop to learn how to manage a timber sale on your land and effectively market your wood products.
This day-long seminar will introduce landowners to the steps involved in setting up and managing a timber sale. Participants will be better prepared to manage a timber sale and more familiar with resources for assistance. All woodland owners are encouraged to attend regardless of past workshop experience.
Harvesting timber is an important management tool. When done with care and good planning, landowners can improve the quality and value of their timber resources, develop wildlife habitat, and enhance the beauty of the forest – all while generating revenue.
By being well-informed about the value of timber and the logistics of harvesting and marketing logs, a small woodland owner can ensure a more efficient harvest operation that yields the results they want.
When: Saturday, August 15, 2015 from 9:30 AM – 4:00 PM
Where: Orcas Senior Center
      62 Henry Rd
      Eastsound, WA
Questions? Contact Kirk Hanson: (360) 316-9317 or kirk@nnrg.org
---
Topics will include:
assessing your forest resources
silviculture and harvest systems
financial aspects of harvesting and marketing
hiring a consulting forester and logger
county and state permits
low-impact and ecologically sensitive harvest options
Tentative schedule:
  9:30 – Introductions
  9:45 – Assessing Forest Resources 
10:45 – Silviculture & Harvesting
12:30 – Lunch
  1:30 – Financial Matters
  2:45 – Consultant or Logger?
  3:45 – Permits
  4:00 – End
Funding and support for is provided by:


Photo by Matt Freeman-Gleason.