Workshop: Emerging Biofuel Options for San Juan Forests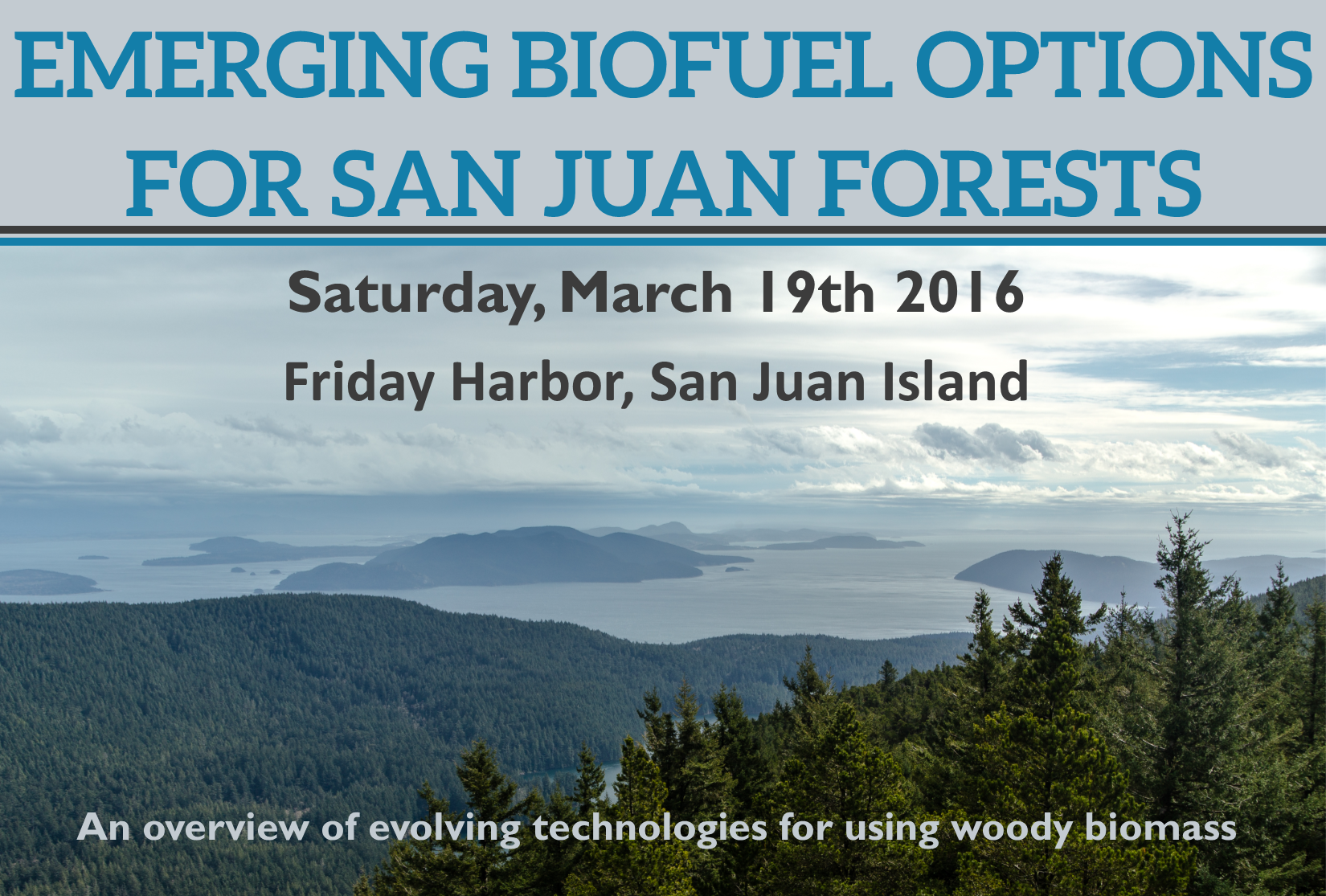 Join us to learn about ways to improve your forest's health and use low value wood! Register today: http://sanjuans-biofuels.eventbrite.com
Often there are significant byproducts from forest management and restoration treatments that amount to slash and other woody biomass left on the ground. This low value material includes small diameter trees, limbs, needles, leaves, and other woody parts. Many forests in the San Juan Islands are severely overstocked with a considerable assortment of low value material that is a potential fire hazard and limits biodiversity. Learn what you can do with this non-commercial wood material. This workshop will present new ways to use and sell woody biomass. Removing woody biomass from your forest will reduce the risk of forest fire, improve ecological health, and maybe even pay for itself!
Presentations from the workshop:
Details and registration:
WHEN: Saturday, March 19, 2016 – 12-5p (Ferries stopping at Lopez, Shaw, and Orcas Island arrive in Friday Harbor at 11:30 and depart at 5:25)
WHERE: San Juan Island Grange #966 – 152 First Street North, 

Friday

Harbor WA 98250
REGISTER AT: http://sanjuans-biofuels.eventbrite.com
All woodland owners are encouraged to attend!
For more details, go to: www.nnrg.org/sanjuans
Funding and support for this workshop is provided by:
Western Extension Risk Management Education & Northwest Natural Resource Group