Workshop: Tree Felling & Yarding – September 24-26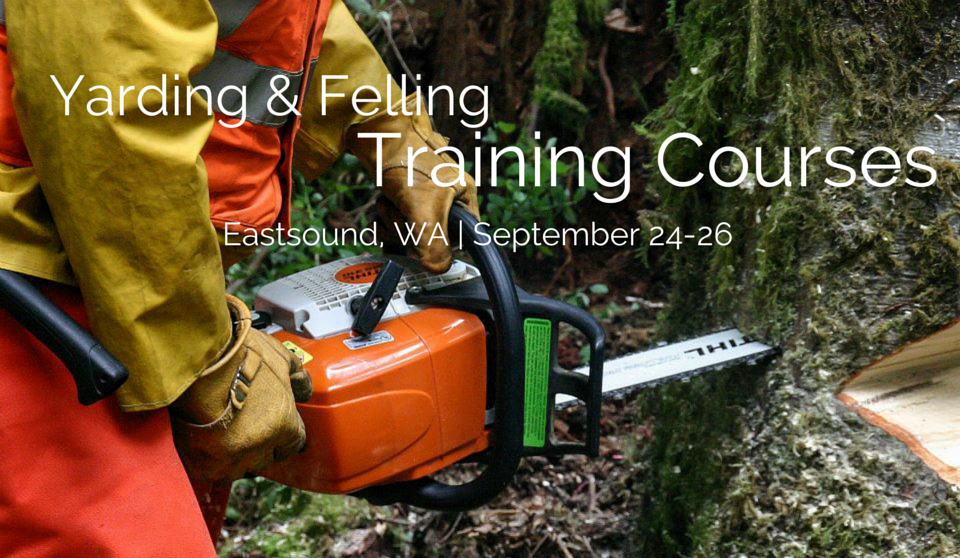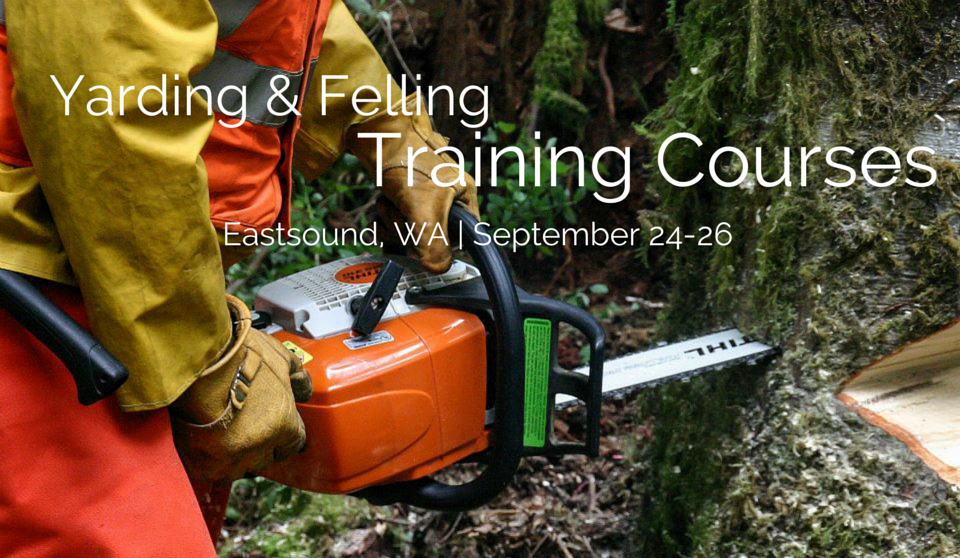 Join us on Orcas Island for a unique hands-on training program for small woodland owners who are interested in conducting their own timber harvests. Detailed instruction will be provided on precision tree felling techniques and low-impact log yarding strategies and equipment.
Precision Tree Felling – 2-day course
Thursday & Friday, September 24-25, 9:00 am – 5:00 pm – each day
Cost: $250 for the two-day felling course
Location: Camp Orkila
  484 Camp Orkila Rd.
  Eastsound, WA – directions will be provided
Important! All participants will need to bring a chainsaw, gas and oil, personal protection (chaps, gloves, ear & eye protection, hardhat) and lunch.
Low-Impact Yarding
Saturday, September 26, 9:00 am – 5:00 pm
Cost: $50 for the yarding course
Location: Camp Orkila
  484 Camp Orkila Rd.
  Eastsound, WA – directions will be provided
---
September 24-25: Precision Tree Felling (SAWW training course)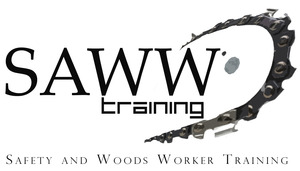 Harvest planning, tree selection, and safe and accurate tree felling are the most important aspects of conducting a small-scale harvest. The majority of this training will be spent in the woods learning felling techniques.
Based on the concept of "open face felling", the Safety and Woods Worker (SAWW) training course will introduce some of the world's leading methods for safe, efficient, and precise tree felling. Instructed by Ken Lallemont of Timber Resources, this program combines tree felling techniques gleaned from around the world into a complete training program that will not only change the way you work in the woods but may even save your life.
As a former trainer through the international Game of Logging program, Ken has taught precision tree felling techniques for over 20 years. His unique training program emphasizes efficiency and technique that will markedly improve productivity, help to reduce chainsaw-related accidents, and increase overall safety awareness to many groups including: private landowners, urban foresters, tree service workers, utility companies, loggers, and public agencies. The SAWW training program is appropriate for a wide range of saw users and skill levels, from novice to expert.
---
September 26: Low-Impact Yarding
This one-day intensive training program is for woodland owners and land managers who want to extract trees from their property safely and without the use of expensive professional logging equipment. With the use of small equipment such as ATV's and tractors, arches, winches and block-n-tackle, logs can be extracted in a low impact manner with minimal damage to residual trees, understory vegetation and soils. The training will introduce participants to basic harvest planning and layout, how to grade and buck logs, and the use of small-scale equipment for low-impact yarding. Equipment to be demonstrated will include:
ATV quad and logging arch
Small tractor and farmi-winch
Cable and block-and-tackle
These workshops have a limited number of spaces, so register soon!
Workshop participants are eligible for a FREE 2-hour on-site forestry consultation from a professional forester. To request a site visit contact Kirk Hanson, Director of Forestry, NNRG at 360-316-9317, kirk@nnrg.org.
Funding and support for is provided by: