Funding Fuel Reduction and Forest Health Projects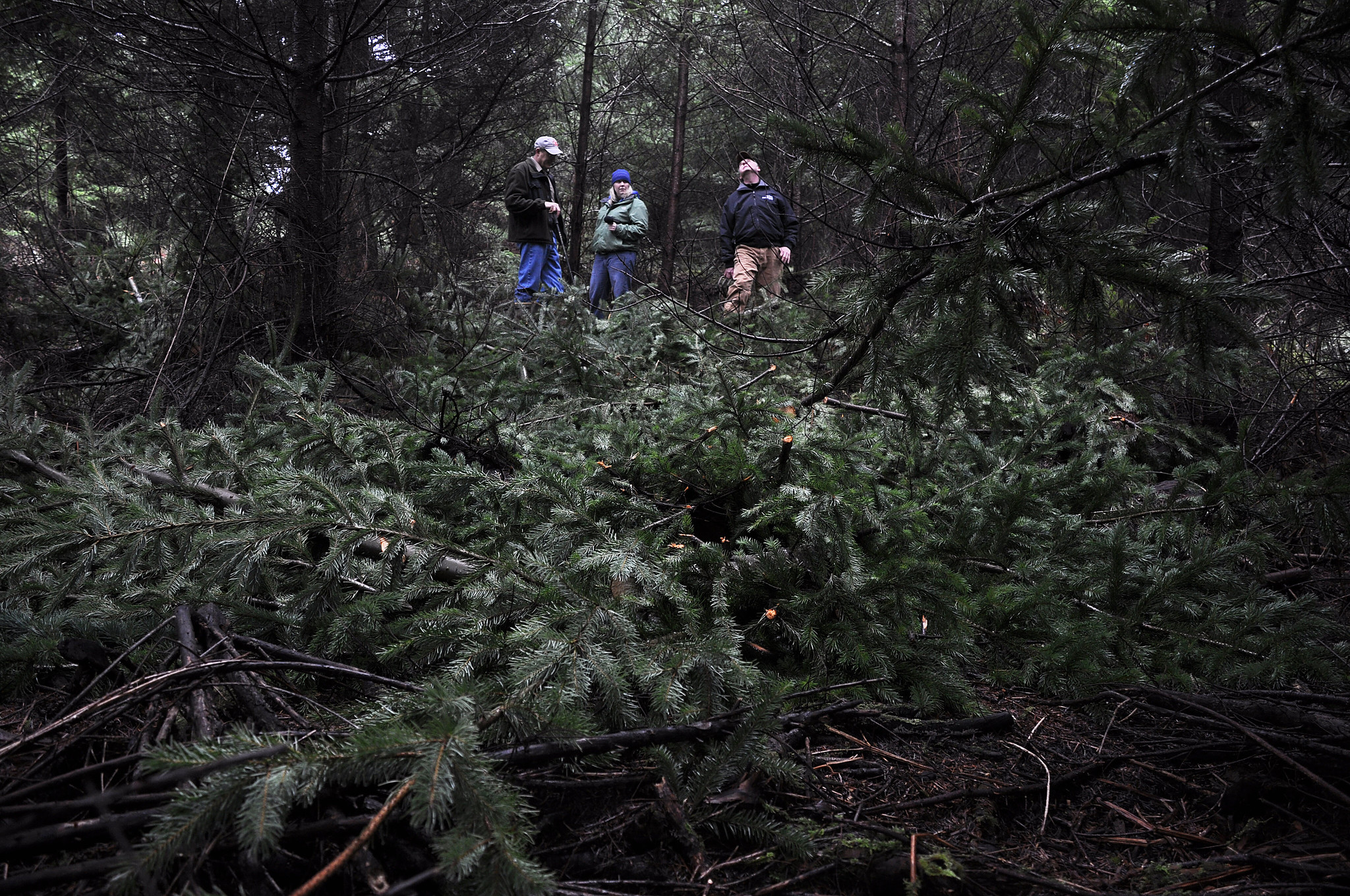 Depending on the state of your forest, fuel reduction and forest slash treatments may be ways you can improve your forest's health and fire resilience. We've identified cost-share programs, funding, and other resources, as well as information on how to do-it-yourself.
Forest slash treatment is becoming a necessity in many forests due to historic fire suppression and the trees and vegetation that have grown since (more dense, often comprised of more species less resistant to fire). Fire suppression has led to many overstocked forests that become serious fire hazards during the increasingly dry summer season. Methods to reduce fire fuels range from removal of problematic understory vegetation by hand, thinning your forest, or even prescribed fire. Applying slash treatments as a means to reduce forest fuel can be very successful. 
Applying slash treatments can…
Reduce hazardous forest fuels that can cause devastating forest fires
Reduce the risk of disease and harmful fuels
Protect fire-resilient species of tree
Preserve air-quality by reducing fire risk
Improve the soil and organic matter
Encourage natural regeneration and healthy understory growth
Enhance aesthetics
and more!
The Environmental Quality Incentives Program (EQIP) provides landowners with financial and technical support in order to implement conservation practices that will strengthen the ecological resilience and diversity of the forest – fortunately, applying slash treatments (EQIP code 384) is merely one of the ways in which this objective can be accomplished. If you are interested in applying slash treatments to your forest and would like to apply to obtain funding through EQIP, contact your local NRCS office to discuss the projects you have in mind. NRCS has also provided a handy quick guide for basic information on slash treatment options, eligibility and more. For more information about EQIP, check out our EQIP page. We realize EQIP may not be the right fit for everyone's needs, so we've included additional resources.
Programs in Oregon
Grants/Cost-share
Fuels reduction/Defensible space – Landowners seeking financial assistance for fuels reduction and creating defensible space around their homesites may be eligible for a rebate of $400 per acre through the Oregon Department of Forestry or their local rural fire district. Generally, funds are available for the 1-acre homesite; in some cases, funds may be provided for non-commercial thinning and slash reduction beyond the 1-acre homesite. Those interested should contact the Department of Forestry prior to beginning work to arrange for a site visit.
Slash treatment/pre-commercial thinning grants – Through a grant to the Oregon Department of Forestry, cost share assistance is also available for pre-commercial thinning and slash treatment designed to mitigate insect and disease problems. There is a five-acre minimum project size and the cost share rate is 50%/$230 per acre. Contact Lee at 664-3328 for more information.
Grants Pass Grant Assistance Program – There is a grant assistance program available to homeowners in Grants Pass to help reduce hazardous fire fuel material on their property including fire prone brush, trees, and landscaping. The program offers a reimbursement for work completed by the homeowner or the contractor of their choice. For more information, contact Bob Schumacher at 541-450-6205.
Local and state-wide Firewise Grants/Assistance – Contact Oregon's Firewise Liaison for more information:
Jenna Trentadue, Natl Fire Plan Coordinator
Oregon Dept of Forestry
Office: +1 503 945-7210
jenna.a.trentadue@oregon.gov
Do-It-Yourself
---
Programs in Washington
Grants/Cost-share
Sarah Foster, Program Manager, Urban & Community Forestry Program
Phone: (360) 902-1704
sarah.foster@dnr.wa.gov
Do-It-Yourself