Member Spotlight: Turning nothing into something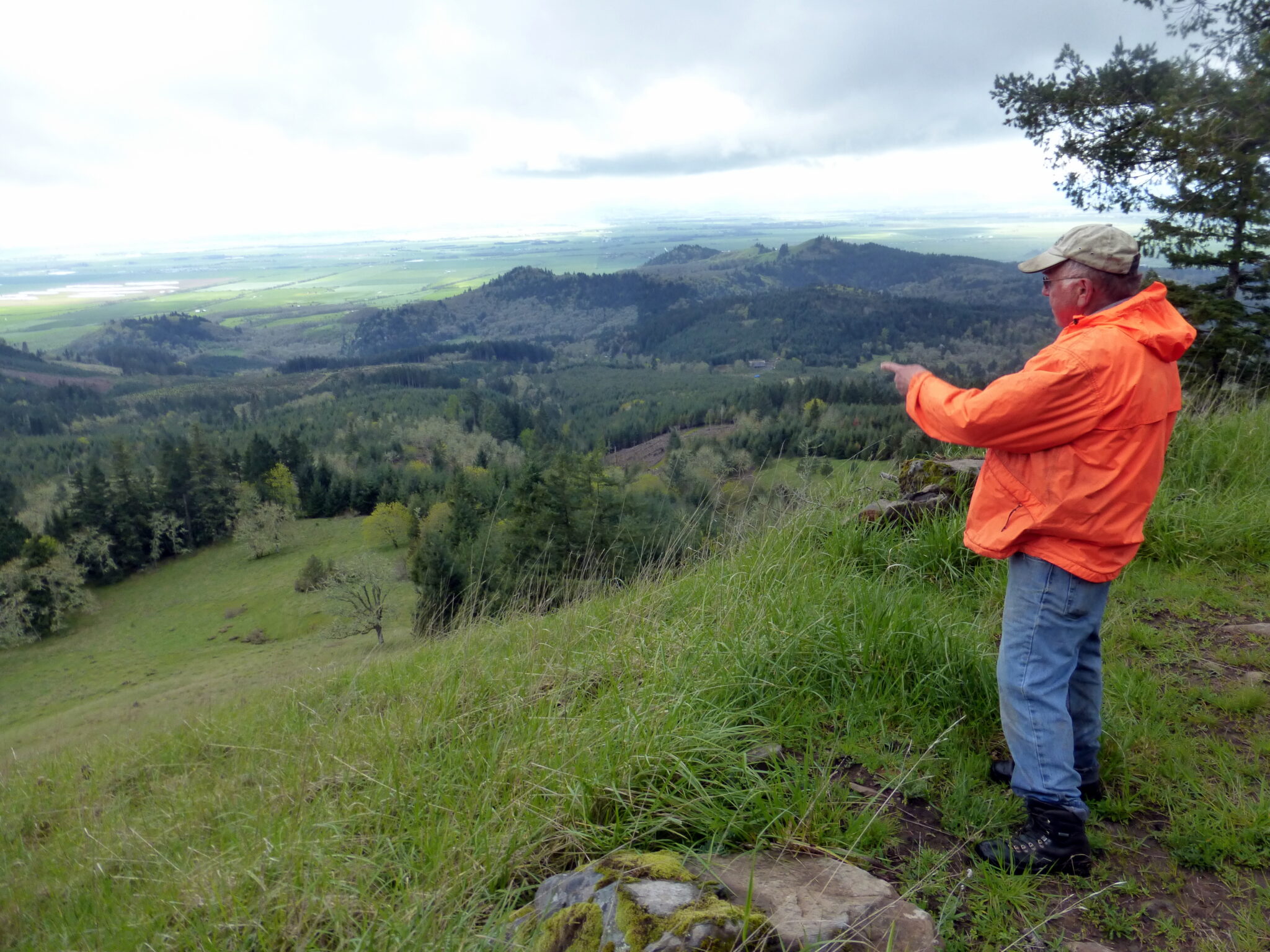 In our Member Spotlight series, we highlight NNRG members who have used forest products for unique and entrepreneurial purposes on their land and within their communities. Often these projects help members earn supplemental income. For the third installment in the series, we introduce you to Oak Basin Tree Farm, a Forest Stewardship Council® certified member of our group certificate, who has sourced non-timber forest products from their woods to local markets.
Oak Basin Tree Farm
Through much hard work and creative ideas, brothers Jim and Ed Merzenich have the seemingly magical ability to turn nothing into something. Their skills in alchemy are abundantly evident throughout the restoration work and the non-timber forest products they sell as a by-product. They harvest tree boughs from pruning projects to improve wood quality and collect the needles to distill them into essential oils. While treating overstocked stands they remove small trees and shrubs, and turn the slender limbs into specialty broom handles.
The brothers, and Jim's wife, Karen Wilson, steward nearly 1,000 acres in the Coburg Hills outside of Brownsville, Oregon at the south end of the Willamette Valley. Over the past 20 years, they've dedicated time and effort to restore the ecosystems found from valley floor to ridge-top that were historically present on Oak Basin, but weren't thriving when they purchased the land. They've replanted the clear-cut areas, removed individual trees in stands where the goal is to restore Oregon white oak woodlands, and even ran cattle to reduce brush in areas overrun with blackberries.
Oak Basin Tree Farm is Forest Stewardship Council® certified through NNRG's group certificate. The showcase forest is managed for multiple conservation objectives: increasing meadow habitat for for endangered Fender's blue butterflies, restoring oak woodlands and savannas, providing wildlife habitat, and providing a sustained economic return from timber harvests. Much of Jim and Ed's work has focused on removing dense patches of invasive species (Scotch broom, Himalayan blackberries, non-native thistles) to restore habitat for oaks, grasses and flowers, and insects, thinning overstocked stands, and restoring meadows. Restoration and stewardship at Oak Basin has been a partnership with state and local agencies and they've accessed USDA Natural Resource Conservation Service programs such as WHIP and EQIP to help do this work.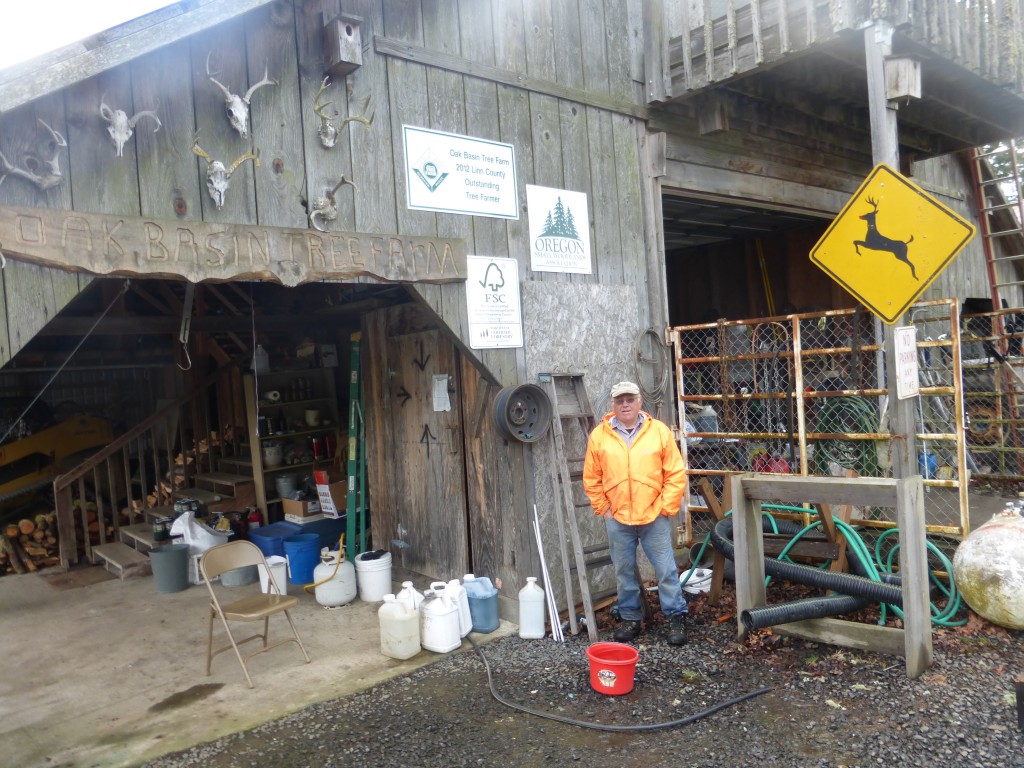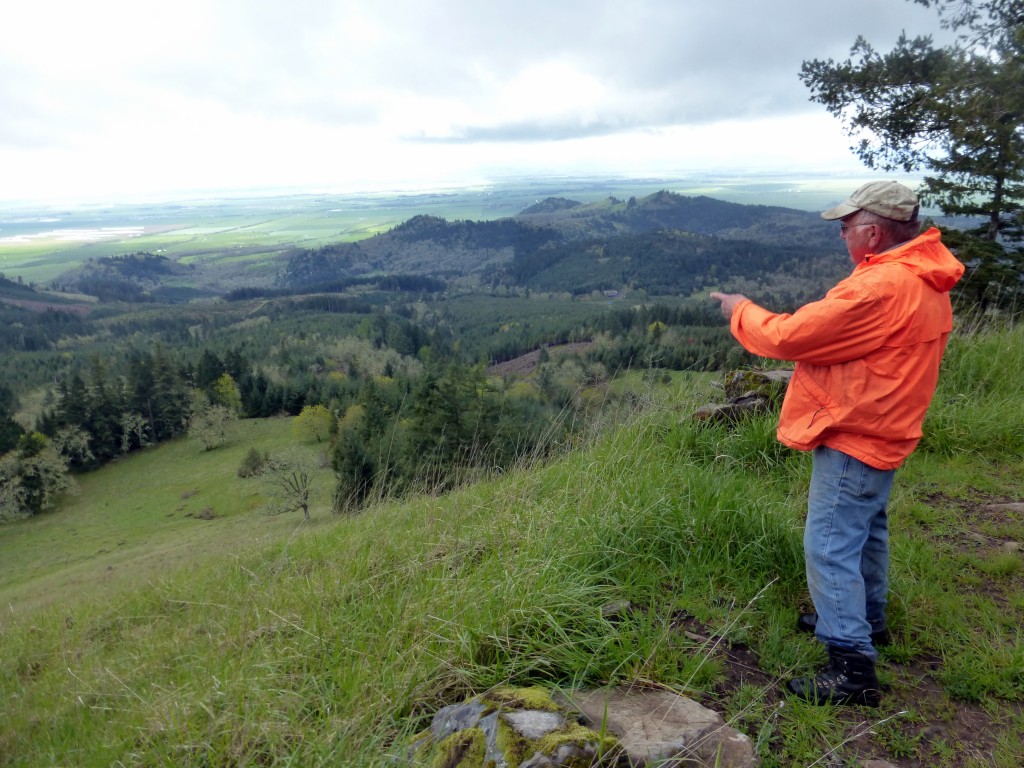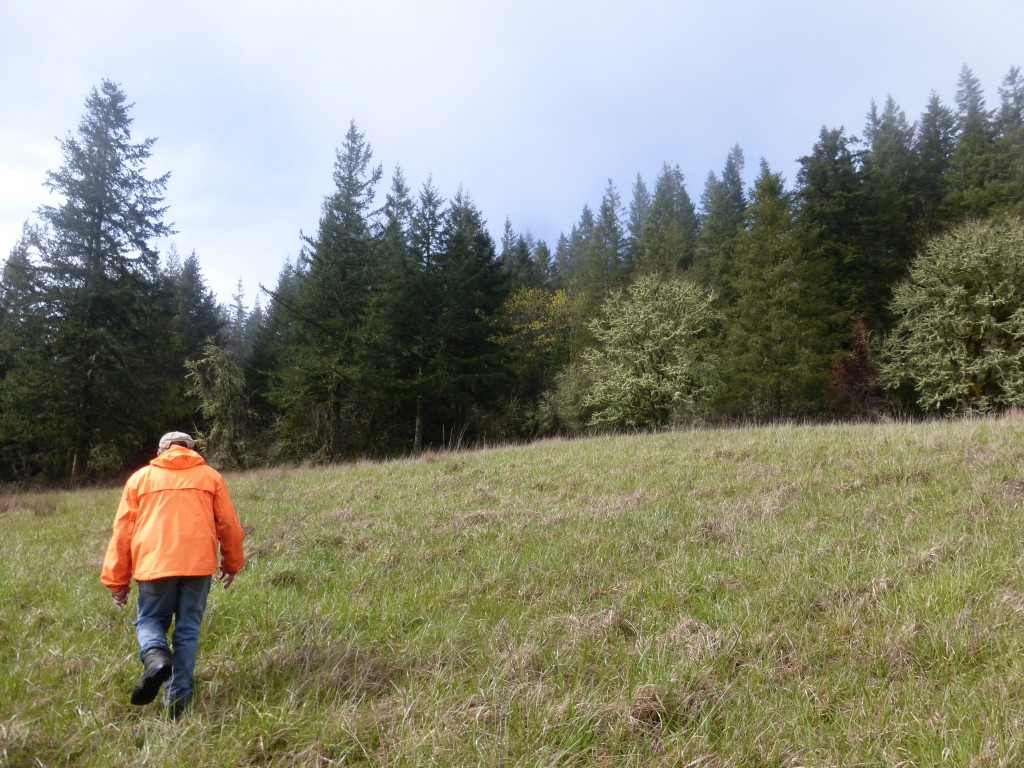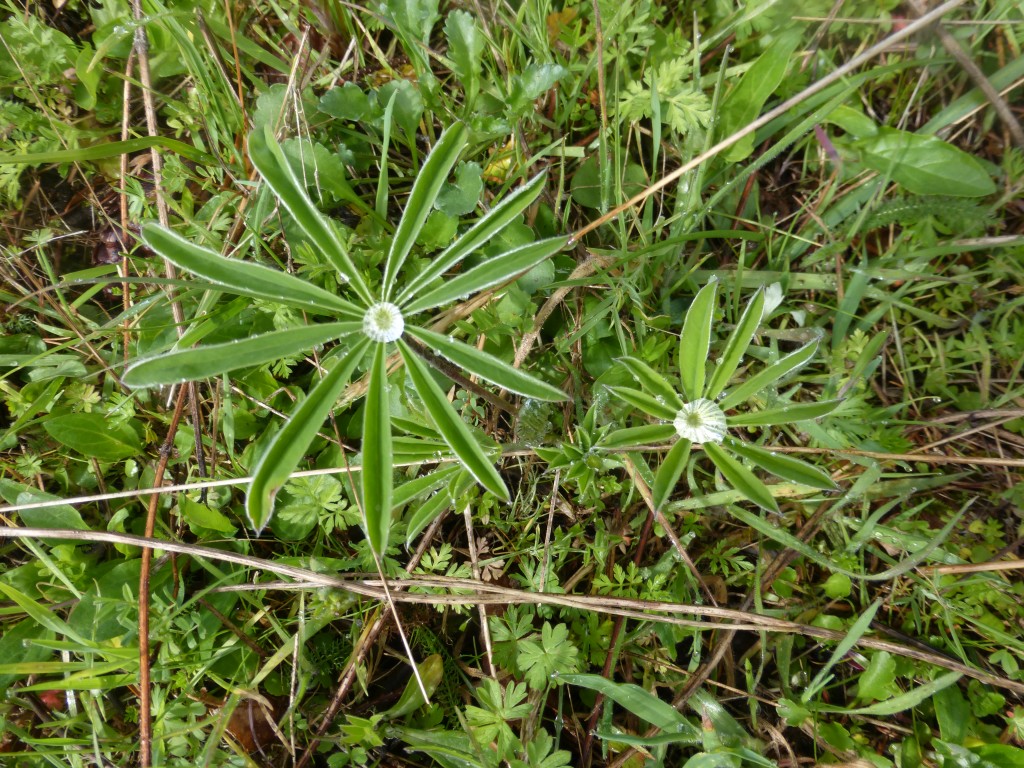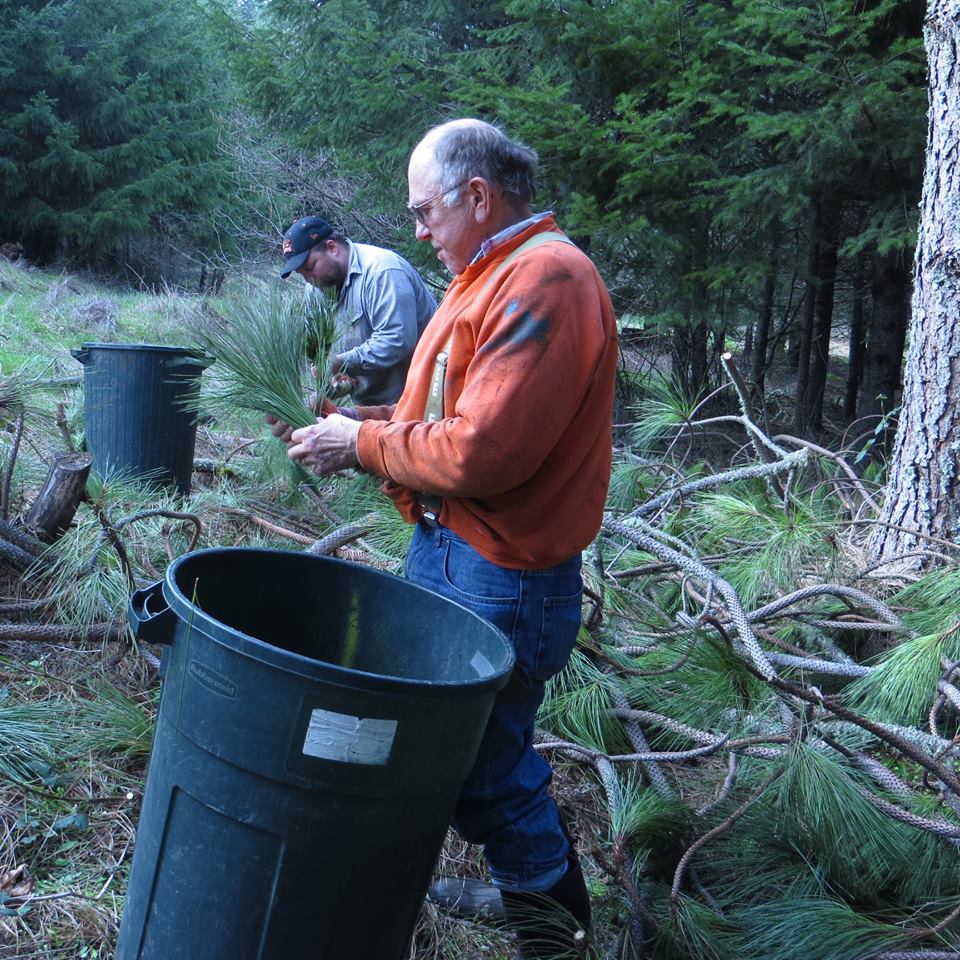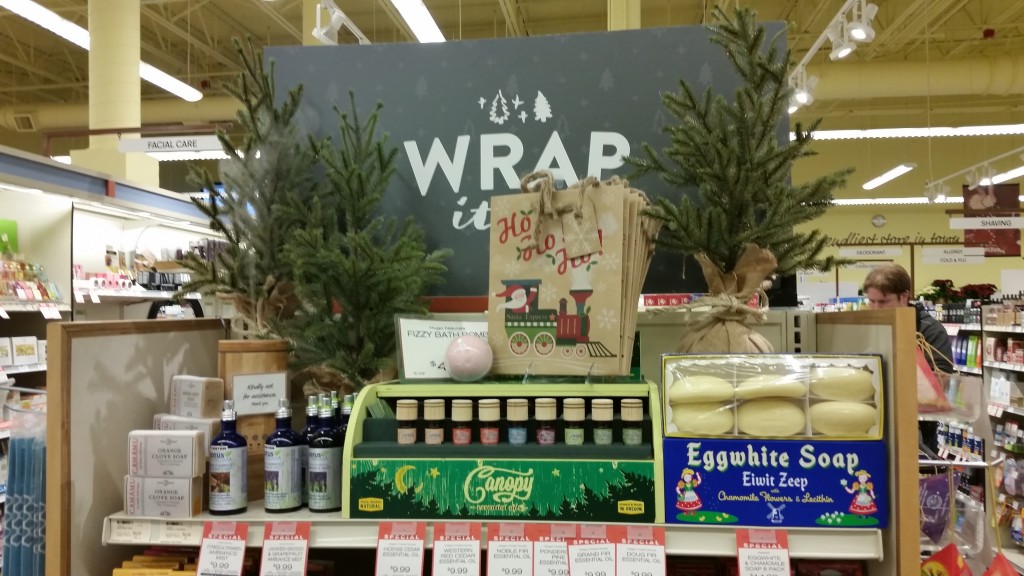 Learn more about Oak Basin Tree Farm: