Time to start thinking about 2016 EQIP projects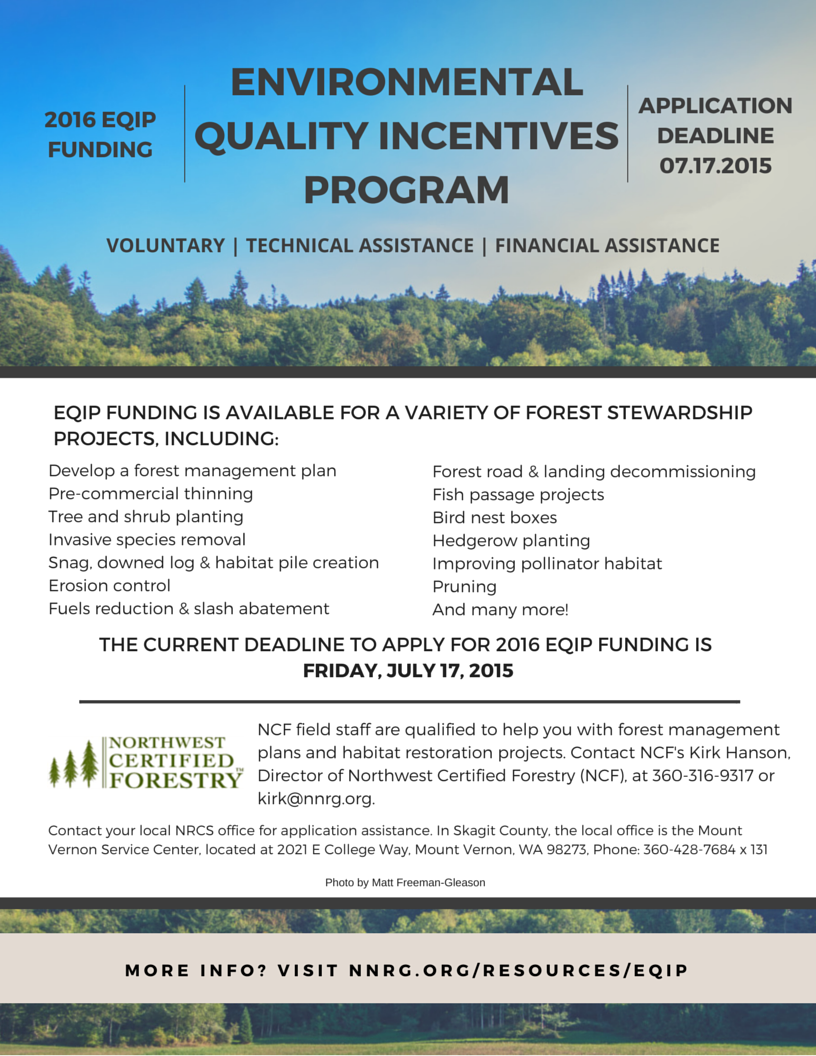 The Washington State cutoff for 2016 EQIP funding is Friday, July 17, 2015 (Edit: The 2016 EQIP deadline has been extended to October 16, 2015 in WA. The Oregon 2016 EQIP deadline is January 15, 2016.) The Environmental Quality Incentives Program (EQIP) is a technical and financial assistance program managed by the USDA's Natural Resources Conservation Service.
EQIP is a cost-share reimbursement program that helps forest owners pay for a certain amount of a conservation practice by reimbursing landowners for a percentage of agreed to costs. Forest owners use EQIP to pay for materials, equipment, consultants, and labor to complete practices (see the list below).
Contact your local NRCS office to see if your projects are a good fit for the program. For more information, check out our EQIP page.