Workshop: Hands-On Forestry for San Juans Woodlands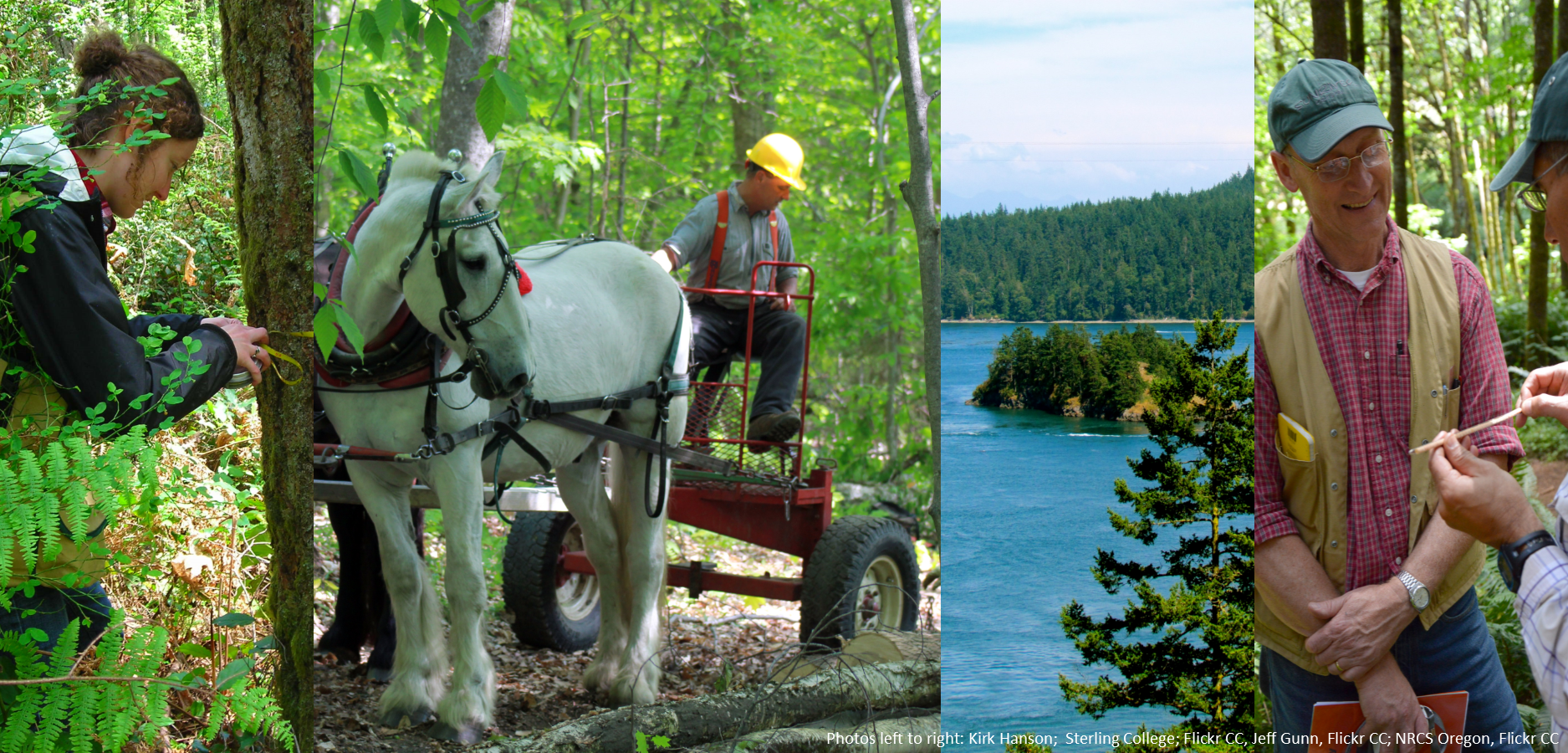 Learn DIY ways to nurture your forest!
Many San Juan forests are in need of care to be their healthiest. In the absence of natural and historic processes, island forests have become overstocked, lost biodiversity, and are more susceptible to stress and disease.
Join us for a walk in the woods and learn how to implement easy techniques to improve the ecological resilience and economic value of your forest.
Don't miss this chance to witness ecological forestry in action on a tour of Thornbush Farm, which hosts a beautiful forest showcasing agroforestry, biomass utilization, creative uses of small-diameter wood, and other examples of hands-on forest management practices.
You will learn methods to reduce wildfire risk, enhance wildlife habitat, and earn supplemental income. These are practices you can start to do right away!
There will also be a demonstration of low-impact logging techniques that includes horse logging, and a tour with local wildlife experts to learn how to enhance the diversity of flora and fauna in your forest. We will talk about removing trees for forest health and creatively using the thinned materials! Come learn do-it-yourself strategies for improving the ecological well-being of your forest.
Topics include:
Agroforestry
Biochar
Commercial timber harvesting
Forest management 101
Horse logging
Native plant & wildlife ecology
Pre-commercial thinning
Wildlife habitat enhancement
Speakers:
Details:
WHERE: Thornbush Farm, Friday Harbor, WA 98250
WHEN: Saturday, July 30, 2016, 9am-4pm
COST: Free! Please bring a bag lunch, water, and good walking shoes!
REGISTER: Space is very limited! http://san-juans-diy.eventbrite.com
For more details, go to: www.nnrg.org/sanjuans
Funding and support for this project is provided by: