By the Numbers: 2015 Accomplishments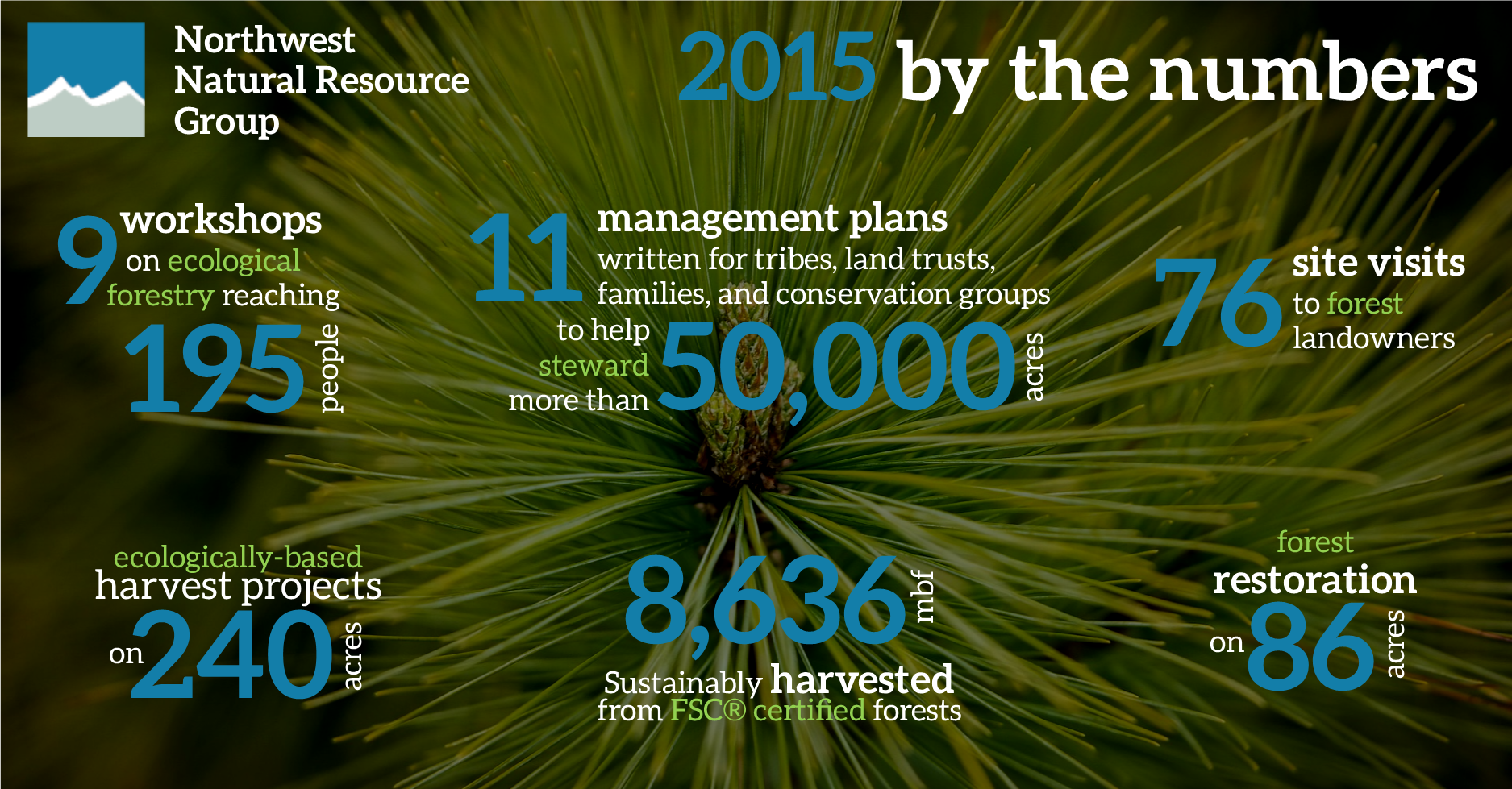 2015 was a productive year! Northwest Certified Forestry members showed their dedication to stewarding Pacific Northwest forests with ecologically-minded practices that contribute to the regional economy. We are so inspired by the forest stewards in our community who worked to enhance habitat for threatened and endangered species, remove invasive species, plant native seedlings and shrubs, pursue new markets, and do what it takes to nurture and sustain complex forest structure. Here are some highlights:
Our Community
160 members across more than 162,000 acres in Washington and Oregon,
More than 100 family forests and small businesses
12 youth camps and education centers
11 land trusts and conservation groups
10 public forests
Our members represent the diversity of forest communities found in the Pacific Northwest from the temperate rainforest of the Hoh River valley to the ponderosa foothills outside of Leavenworth, from the coastal forests of Port Orford cedar and myrtlewood on the southern Oregon Coast, to the oak woodlands of the Willamette Valley, to the giant western red cedar groves scattered in the Willapa Hills, Cedar River watershed, and Nooksack Valley on the flank of Mount Baker.
Spotlights
[table id=4 /]
Certification
Our Forest Stewardship Council® group certificate represents 28% of FSC® certified land in Oregon and Washington (148,800 acres).
Our FSC group certificate members supplied more than 8,600 mbf of timber in 2015 – 10% of that volume sold as FSC certified.
Accomplishments