Forest Tour: Thinning Overstocked Stands for Health and Productivity

NOTE: This workshop was originally scheduled for February 24th but has been rescheduled for March 10th due to icy road conditions. If you already registered for the 2/24/18 workshop, please let us know if you can make it on March 10th by sending Cailin an email at cailin@nnrg.org.
---
See how your neighbors are thinning excess wood to improve forest health and reduce fire risk
Saturday, March 10, 2018 | 9am-3pm | Orcas Island
[button color="accent-color" hover_text_color_override="#fff" size="medium" url="https://www.eventbrite.com/e/forest-tour-thinning-overstocked-stands-for-health-and-productivity-tickets-43572015070″ text="REGISTER TODAY!" color_override=""]
Many forests in the San Juan islands are crowded with suppressed and unhealthy trees due to a lack of management. Excess woody biomass (including small diameter trees, dead trees, excessive slash on the ground) poses a significant fire risk.
A growing number of San Juan County forest owners have improved the health of their woods and reduced their fire risk by thinning out excess woody biomass. Learn firsthand how fellow landowners are doing so and creatively utilizing the resulting low-value wood.
This driving tour will take us to several sites on Orcas Island that have been thinned to reduce overstocking and fire hazard. Led by a forester directly involved with each project, we'll discuss each landowner's unique experience selling or using biomass from their forest.
This workshop is the first in a three-part series on woody biomass in the San Juans. You may also be interested in our April 28th workshop, Measuring Timber and Woody Biomass in San Juan Forests, and our June 30th workshop, How to Manufacture Biochar from Woody Biomass.
Topics include:
Biomass reduction details from each thinning site
Strategies to reduce biomass gradually over time
Lop-and-scatter after thinning (how much is too much)
What makes timber merchantable or non-merchantable
Using thinned woody biomass to improve wildlife habitat
Biomass utilization methods including firewood, chips, biochar, and bioenergy
Silvicultural and logging methods to reduce biomass
Funding resources to help you pay for thinning
Speakers:
Carson Sprenger | Rainshadow Consulting – Carson has been working with forest owners in the San Juan Islands for over 18 years. He is an expert on local fire history and has conducted 8 years of research on ecological forestry.
Kirk Hanson | Northwest Natural Resource Group – Kirk and his family own 100 acres of forest in western Washington, and has been working on behalf of small woodland owners for over 20 years.
Details and registration:
WHEN: Saturday, March 10, 2018 | 9am to 3pm
WHERE: Eastsound, Orcas Island, WA – we will send out the meeting location and time to registrants, and then carpool from there to the different sites on the tour.
All forest owners are encouraged to attend!
For more information, go to: www.nnrg.org/sanjuans
This workshop is offered at no cost thanks to grant funding from the USDA's Risk Management Agency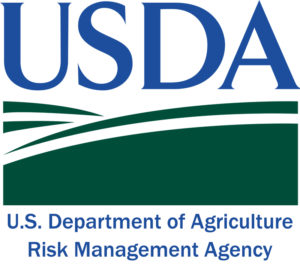 Partners:
San Juan Islands Conservation District
Rain Shadow Consulting
Wisewood
Forage Media
Photos: NNRG; Matt Freeman-Gleason