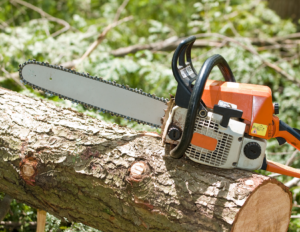 Safety and Woods Working (SAWW) courses provide training and practice in precision tree felling and small-diameter thinning.
Join NNRG for a unique, hands-on training program for small woodland owners who are interested in learning how to safely cut down trees in the woods.
Read More »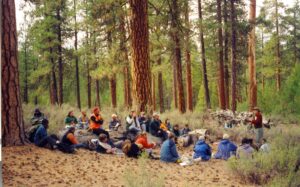 Professor Jerry Franklin, far right, lectures a University of Washington class in a ponderosa pine forest in Oregon. Photo by
Continue »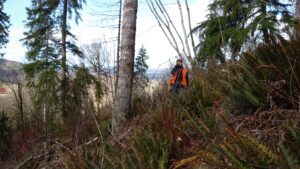 Unless you own a forest and have had an NNRG forester out for a site visit, the details of a
Continue »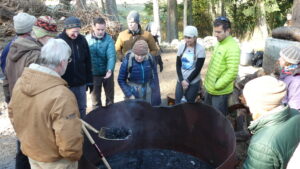 Biochar is a form of charcoal sometimes used as a soil amendment in agriculture. But that's really only half the
Continue »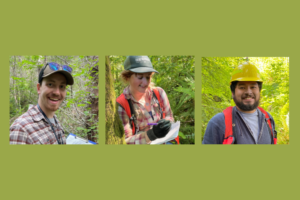 Northwest Natural Resource Group is pleased to be heading into the dog days of summer with three new team members!
Continue »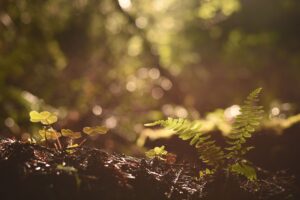 Forest stewardship can be thought of as synonymous with soil stewardship. Healthy soils sustain wildlife habitat, grow high-quality timber, improve
Continue »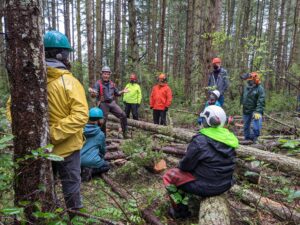 Learn hands-on strategies for managing healthy forests in Jefferson County Many forest owners across Jefferson County are interested in taking
Continue »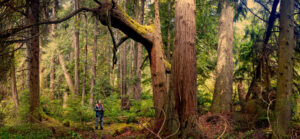 Photo credit: Joe Walsh. On Washington's Kitsap Peninsula – that arrow-shaped piece of land between Puget Sound and the Olympic
Continue »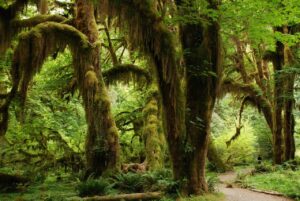 NNRG is pleased to announce the addition of the Hoh River Recreation and Conservation Area to our FSC® Group Certificate!
Continue »