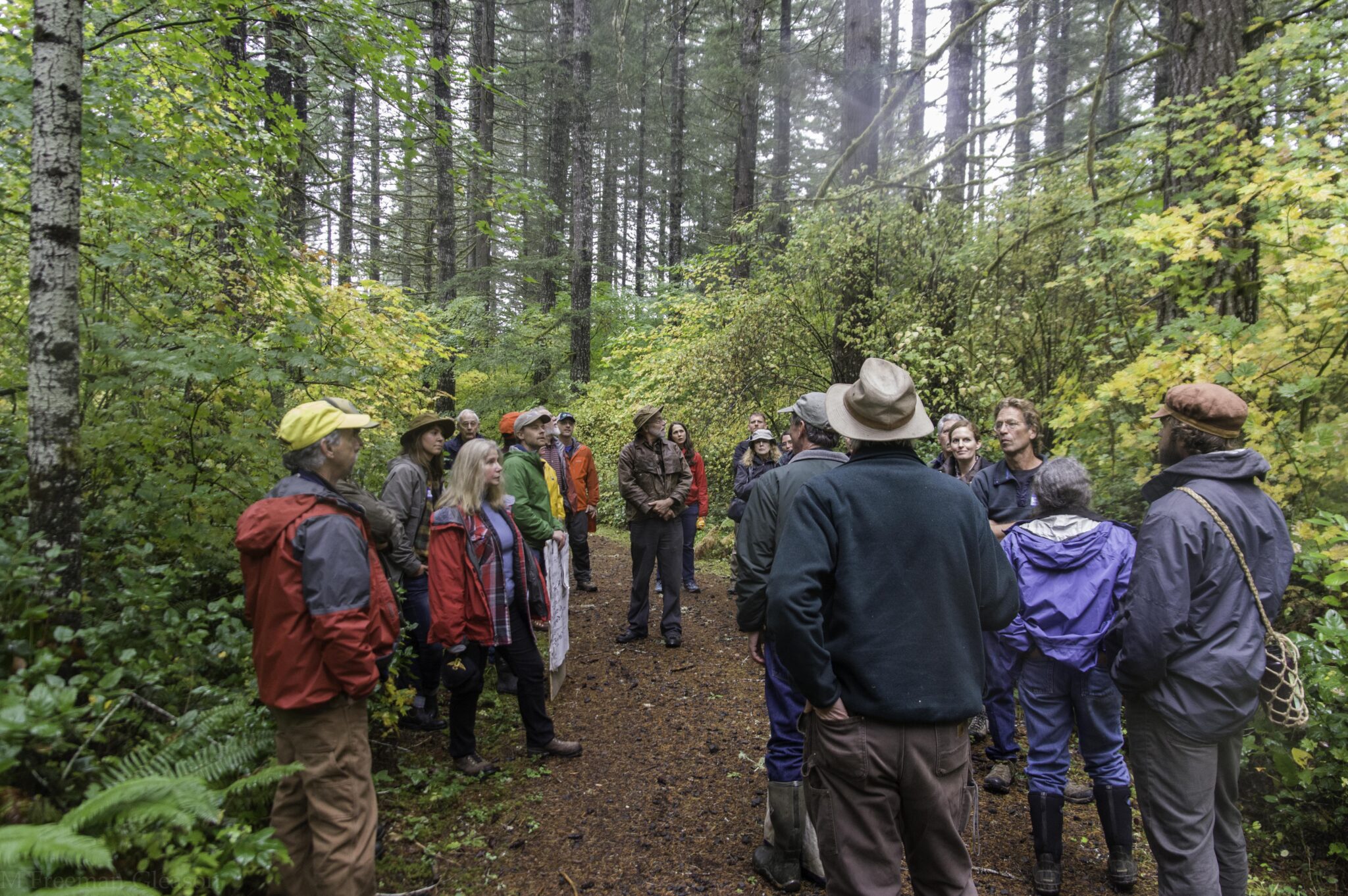 FOR FSC® CERTIFIED MEMBERS
Resources & Information for FSC-Certified Members
The Forest Stewardship Council® (FSC®) certifies forests that adhere to rigorous criteria of stewardship and sustainability. We are committed to making participation in our FSC® group certificate as straightforward as possible. The resources on this page highlight important criteria for certified owners to know and adhere to in order to continue meeting the FSC standards. If you prefer to talk to someone in person, please contact Rowan Braybrook, our Director of Programs:
By phone: 206-971-3709
By email: rowan@nnrg.org
These links will take you down the page to the topic that interests you. Information was last updated May 2021.
Requirements
Responsibilities
Resources
Overview of FSC responsibilities and resources
Here is a pdf with a "pro tips" summary of the basic responsibilities for maintaining FSC certification: Summary of Minimum FSC Requirements
Guidance Documents for meeting FSC requirements for forest management and practices
Summary of Minimum FSC Requirements – updated Jan 2023.
Annual check-in process – part of FSC certification
The annual renewal covers a range of questions pertaining the stewardship of your forest. Renewals can happen using our online form, using the documents below, or over the phone. If there has been significant management activity on your land (harvest >5,000 board feet, new roads or culverts, etc.) – we'll arrange to do a site visit to verify that practices are consistent with FSC standards.
Reporting chemical use and harvest volumes
As part of your renewal and annual check-in, we collect information about pesticide use and the volume of wood harvested from your forest. NNRG has put together an Excel workbook that may be helpful to you if you are looking for a format to document chemical use and harvest information.
NNRG will happily accept your chemical use report and harvest report in whatever format you provide, so long as we get the information during your annual renewal check-in or in advance of the group certificate audit that typically happens in the fall (November-December).
FSC® Trademark/Logo Use
If you are planning to use the FSC logo, the FSC acronym, or Forest Stewardship Council® on any marketing materials, brochures, websites, etc. – Please contact NNRG's director of programs to ask for a review of your use of the FSC logo. NNRG must obtain approval from Soil Association for all use of the FSC logo. Typically, the review and approval process takes a few days.
FSC certified log sales
Here is a complete list of products from designated species that can be sold as FSC certified. For those of you who are selling certified forest products please ensure that all load tickets, invoices, bills of lading, etc., contain the following:
Your FSC Chain of Custody code.

Contact NNRG's director of programs if you are unsure of your COC number.

The FSC Claim: Write 'FSC 100%' on each load ticket.
Important: Please retain copies of all documentation from any logs sold as FSC certified. If your property is selected for an FSC audit, you will be asked to provide these materials to verify compliance with Chain of Custody requirements. If you have questions, let NNRG's director of programs know.
Here are some commonly requested documents related to Chain of Custody:
Pesticide Environmental and Social Risk Assessments (ESRAs)
FSC's revised Pesticides Policy takes a risk-based approach and encourages certified members to identify and address environmental and social risks prior to pesticide application. NNRG has adopted environmental and social risk assessments (ESRAs) below for the most commonly used pesticides, for members to consult when determining the risk factors of various pesticides. If you plan to use a pesticide that is not on the list, please contact the Director of Programs and review the information in the 'Assessing Risk for Infrequently Used Chemicals' document.
List of prohibited pesticides/highly hazardous chemicals
As of October 2017, FSC has a new list of highly hazardous pesticides. Please consult the FSC Pesticides website and list of FSC List of Highly Hazardous Pesticides before you use chemicals on your property.
These common products are allowed and may be used on FSC certified forest land:
Accord (active ingredient: glyphosate)
Arsenal (active ingredient: imazapyr)
Garlon (active ingredient: triclopyr)
Roundup (active ingredient: glyphosate)
Here are a few well-known chemicals and brand names that are prohibited. FSC's concern about these chemicals is that they do not breakdown quickly and can infiltrate groundwater or are toxic to wildlife, fish, and insects:
Atrazine (active ingredient: atrazine)
Warrior (active ingredient: lambda-cyhalothrin)
Service agreement for FSC certification
Landowners and land managers who join NNRG's FSC group certificate must sign a service agreement stating adherence to the requirements and processes related to Forest Stewardship Council certification. "Eligible landowners must demonstrate a long-term commitment to meeting and maintaining the FSC standards in their forest management, both through the signing of the NNRG service agreement, the content of their management plan, and their on-the-ground performance during field assessments."
Membership manual for FSC certified landowners
The membership manual is intended to guide landowners and land managers through the process of Forest Stewardship Council® (FSC®) certification as a Member of NNRG's FSC group certificate. This manual explains FSC standards and policies as they relate to NNRG's FSC Members in Washington and Oregon.
FSC's Principles, Standards, and Indicators
The detailed FSC standards and indicators are available on the FSC US website. Here is the link: Forest Stewardship Council Management Standard for US w/Family Forest Indicators (v1.0). Note: The FSC standards were last updated in July 2010. New updates are in process.
Local FSC certified wood products businesses
If you are preparing to conduct a harvest or are looking to market specific materials, consider collaborating with local FSC certified manufacturers and other wood products businesses. Our partner organization, Sustainable Northwest, manages a group certificate for artisans, woodworkers, manufacturers, and other businesses that are FSC certified and incorporate FSC certified wood into their products.
NNRG receives inquires from wood products buyers about available FSC materials. We tell our FSC certified members about these inquiries immediately.
Verifying NNRG's FSC certified landowners
Confirmation of landowners enrolled in NNRG's FSC group certificate can be verified in three ways:
Check FSC's Public Search database – enter the name of the forest in the organization field
Check our posted list of FSC certified members – this list is updated whenever there are information changes
Contact NNRG for an additional copy of your FSC chain-of-custody certificate