Member Spotlight: Shiitake Mushroom Logs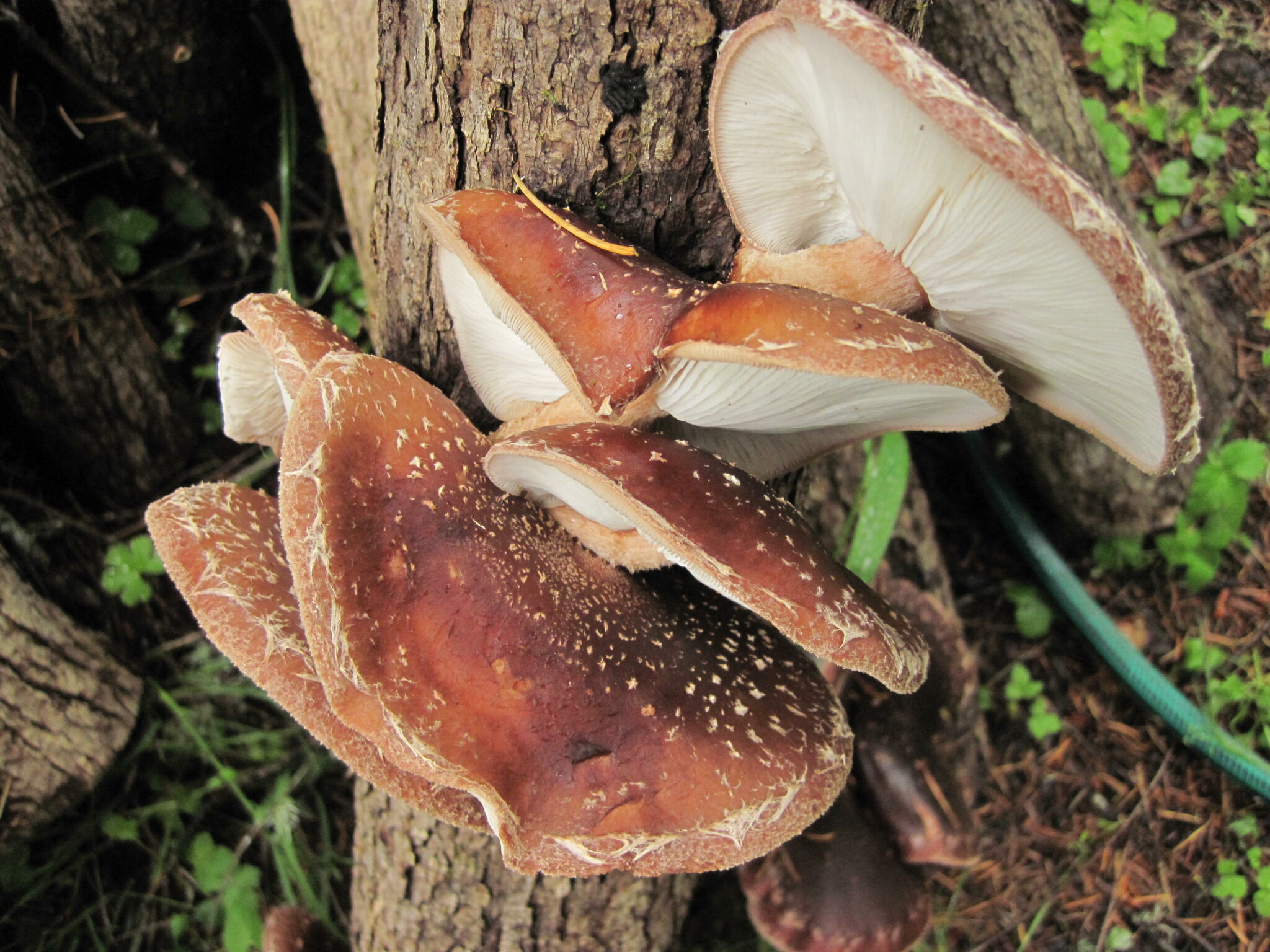 In our Member Spotlight series, we highlight Northwest Certified Forestry (NCF) members who have used forest products for unique and entrepreneurial purposes on their land and within their communities. Often these projects help members earn supplemental income. For the second installment in the series, we introduce you to Gopher Valley Botanicals, a Forest Stewardship Council® certified member of our group certificate, who has sourced non-timber forest products from her woods to local markets.
Gopher Valley Botanicals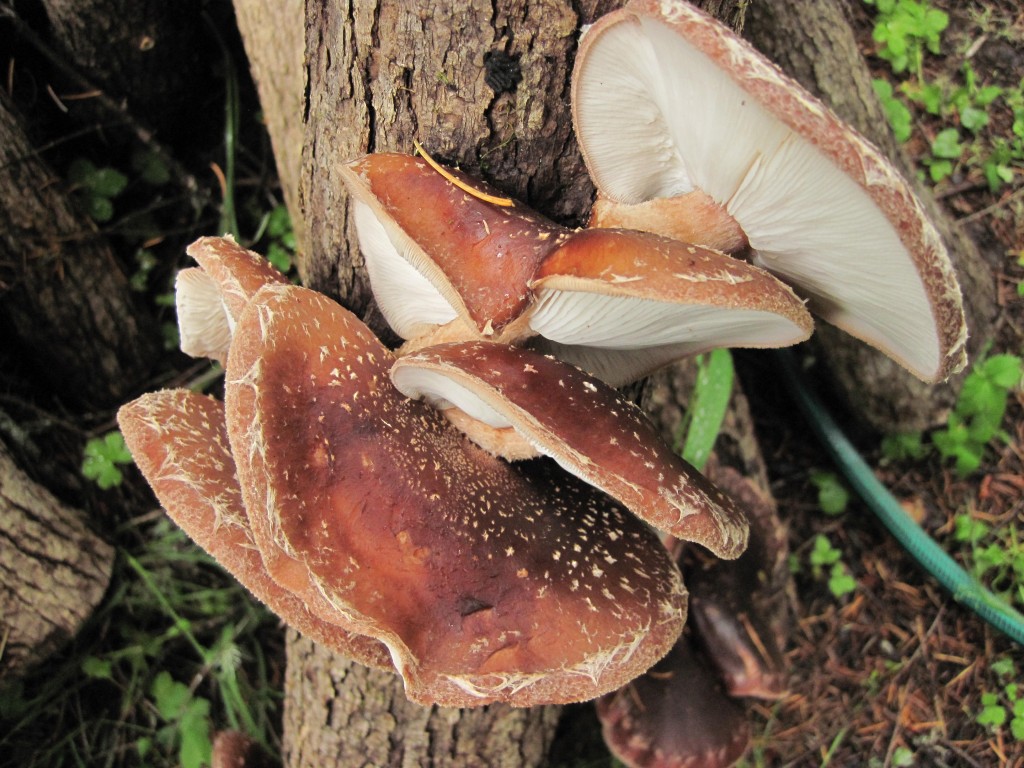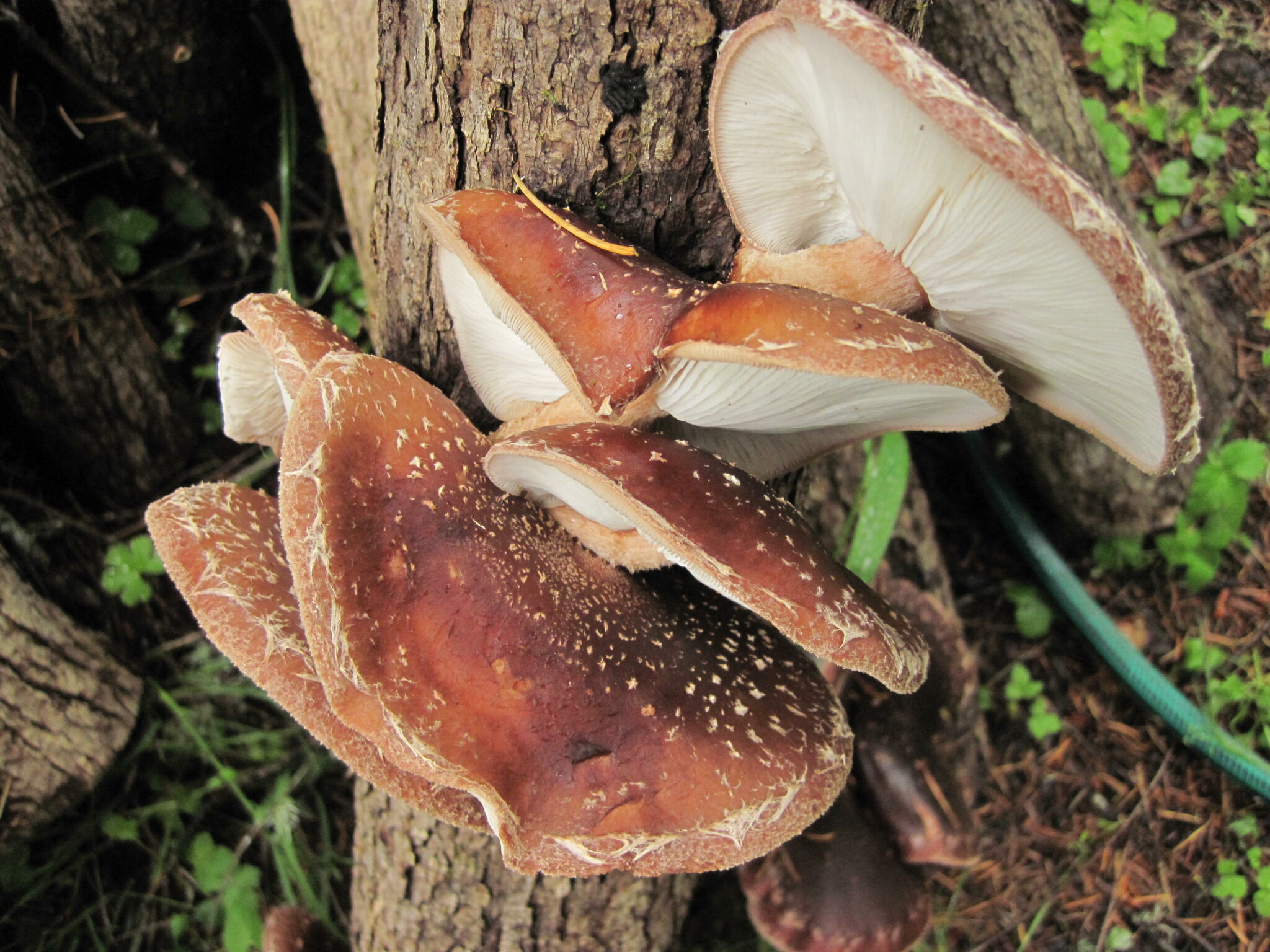 Located amid the rolling foothills of Yamhill County in the western Willamette Valley, Gopher Valley Botanicals (GVB) stewards a 20-acre forest comprised of Douglas-fir, Oregon white oak, and a wooded wetland. The landowners take an active management approach to stewarding the forest as a safe haven for Oregon white oak and associated species. They've removed much of the Douglas-fir and thinned small diameter Oregon white oak as part of their efforts to restore oak savanna and woodland ecology. They've also spent countless days removing Scots broom and Himalayan blackberry from the under-story and mid-story of the forest.
Oregon white oak ecosystems are among the most endangered ecological communities in the Pacific Northwest. Every acre counts and by enhancing its oak woodlands, GVB is helping to sustain a patchwork of habitat and biological legacies for this iconic landscape and rich habitat type of the Willamette Valley-Puget Trough ecoregion. The oak savanna and woodland of GVB provide refuge for native plants and wildlife – some rare and endemic like Kincaid's lupine (Lupinus sulphureus ssp. kincaidii), Tolmie star tulip (Calachortus tolmiei), and Fender's blue butterfly (Icaricia icaroides fenderi).
To restore oak habitat at GVB, the landowners conducted an ecological thinning project to remove much of the Douglas-fir and improve spacing among the Oregon white oak. A by-product of their 2011 harvest restoration project was many small oak logs (4-7 inches in diameter) that were not saw-quality. GVB's Jeanie Taylor soon became interested in transforming the oak slash into mushroom logs. Oregon white oak is an excellent substrate for mushroom cultivation.
Jeanie prepared her oak logs, sawing to length, drilling holes in the wood, and inoculating the holes with mushroom spores. She and other cultivators note that the logs must be kept wet throughout the dry months and can fruit up to once every two months. Currently, Jeanie produces enough mushroom logs to supply her family with more than enough shiitake and oyster mushrooms, and she has previously sold her logs through farmer's markets around McMinnville.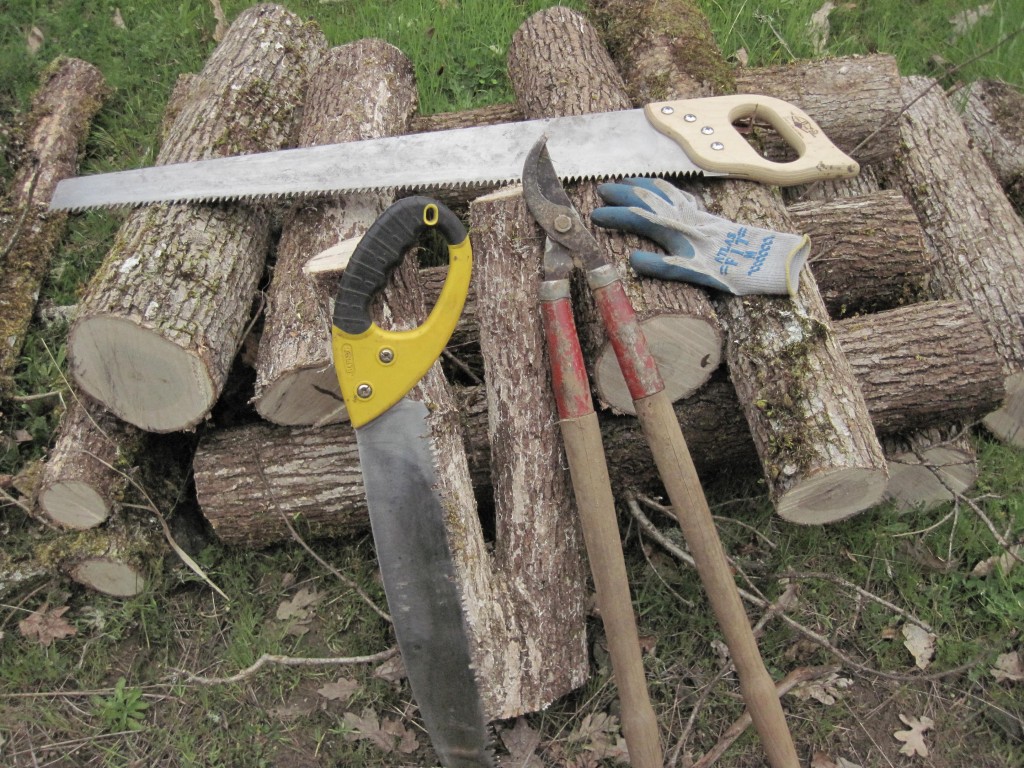 Gopher Valley's FSC certified logs are an interesting and inspiring example of resourcefulness and making the most of your forest. Visit the Gopher Valley Journal and the Taylor Gardens Facebook page for more information about this forest and its projects!
---
Now it's your turn!
Your land enables you to pursue a variety of opportunities, from wetland restoration to making mushroom log cultivation. These projects can even result in some additional income or funding opportunities that enable you to do other work on your land.
Check out our resource posts to learn about programs available to you that can help you meet your objectives for your forest. Our EQIP page and the Funding Your Forest series on the NNRG blog highlight alternative resources centered around these four topics: Making a Management Plan, Fuels Reduction, and Forest Diversity, and Wildlife Enhancement (Coming soon). Click the links to find out more!