Member Spotlight: Large woody debris & wetland restoration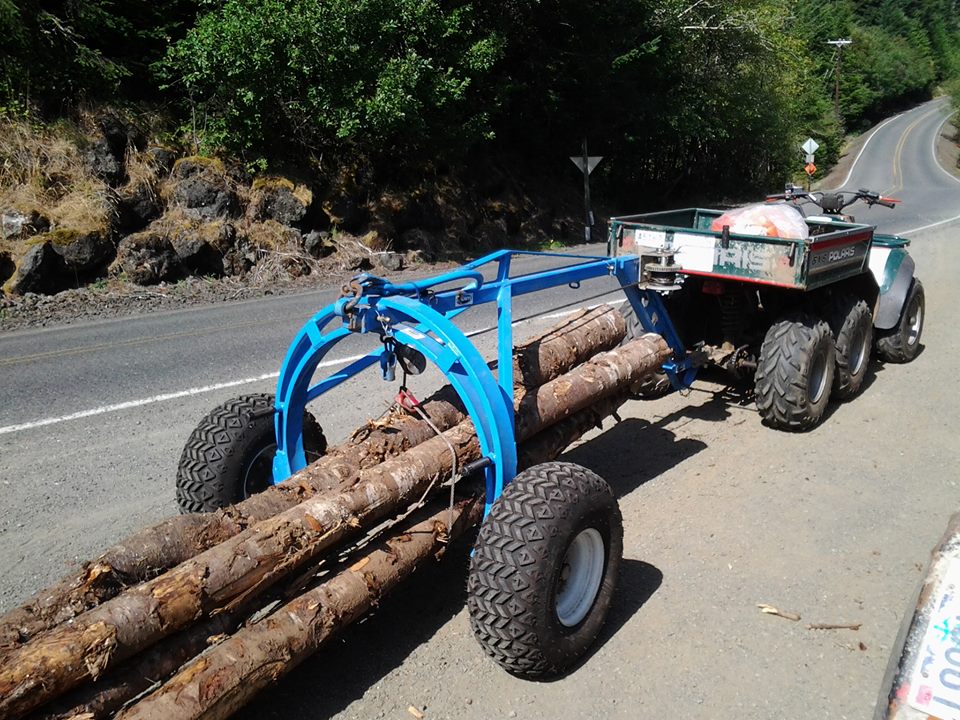 In our Member Spotlight series, we highlight Northwest Certified Forestry (NCF) members who are improving ecosystem functions and who have cultivated forest products for unique and entrepreneurial purposes on their land and within their communities.
In this edition, we introduce you to Digger Mountain Forestry-a Forest Stewardship Council® certified member of our group certificate, and Yankee Creek Forestry-an NCF Preferred Provider. Recently, these members provided woody debris for restoration projects focused on salmon habitat and wetland recovery in the Willamette Valley and the Southern Oregon Coast.
Digger Mountain Forestry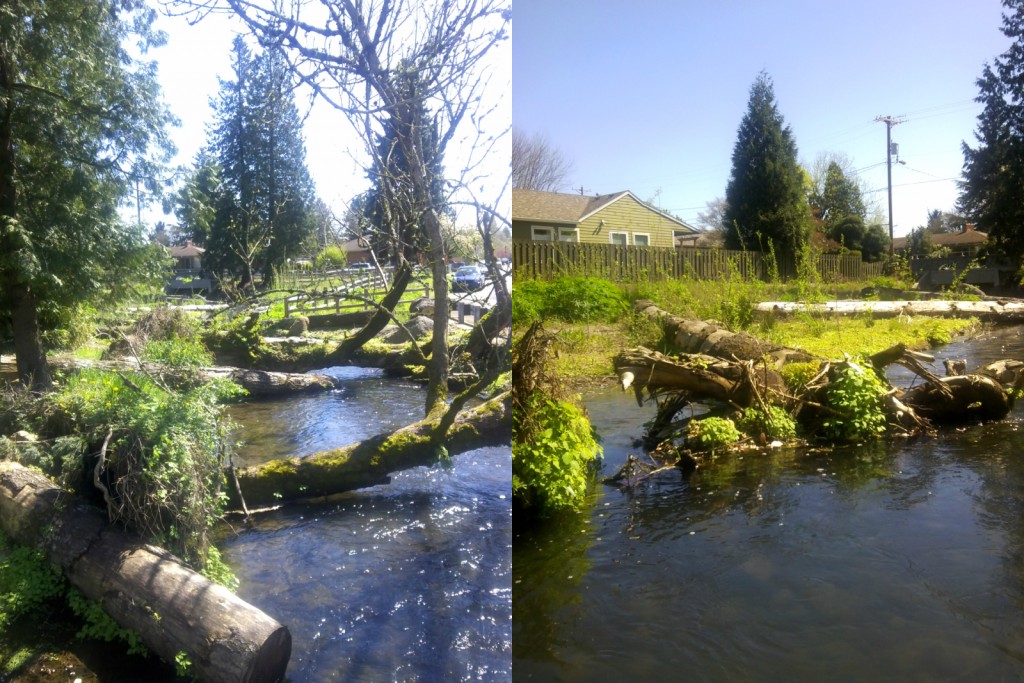 Digger Mountain Forestry stewards 650 acres of forest in Oregon's Coast Range. In recent years Northwest Certified Foresty has put out calls to our members to provide FSC® certified large woody debris for stream habitat projects. Digger Mountain has responded to the call and leveraged its FSC certification to provide certified large woody debris to restoration projects around the Portland metro region. For a recent salmon restoration project led by the City of Portland, Digger Mountain supplied over 299 root wads, 249 logs, and 120 slash tops of trees to a create complex stream habitat along a creek lacking woody substrate. There's been early success in some of these woody debris projects, last fall wild Coho salmon returned to Crystal Springs Creek in SE Portland – just weeks after the installation was complete.
In addition to earning income from supplying restoration projects, Digger Mountain Forestry has also sold carbon credits through Woodlands Carbon, an Oregon-based small landowners association that provides carbon offsets from local forest owners to businesses in the Northwest. Many landowners are interested in exploring opportunities for receiving financial compensation for carbon stored on their property, and various opportunities are starting to emerge. Two landowners have received payments through NNRG's Northwest Neutral program, and the NRCS recently announced a new funding program to help woodland owners prepare for carbon markets.
---
 Yankee Creek Forestry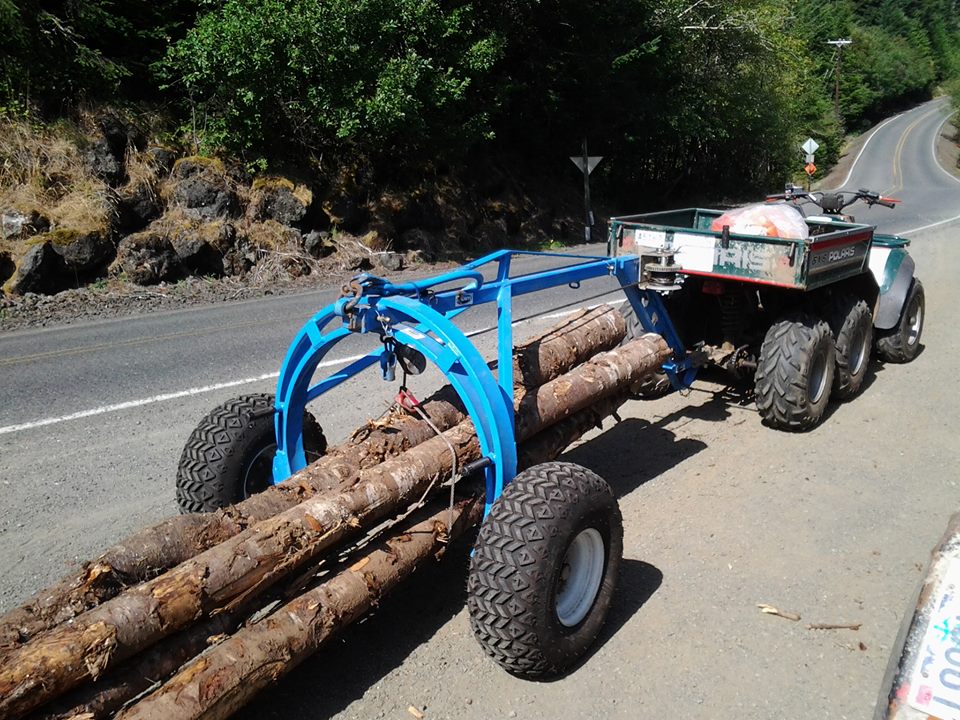 Through a small grant provided by the Oregon Watershed Enhancement Board (OWEB), NCF Preferred Provider Yankee Creek Forestry installed woody debris in a wetland restoration project in the Coquille Watershed. The wetland has been invaded by reed canary grass and efforts are now underway to remove the invasive species, restore native species, and improve overall functionality of the ecosystem.
Thanks to OWEB and the Coquille Watershed Association, Yankee Creek was hired to use small logs from a recent pre-commercial thinning project to mimic much of the functionality of nurse logs in the degraded wetland. The small diameter poles were yarded using an ATV and hauled using a log arch and zipline to the site.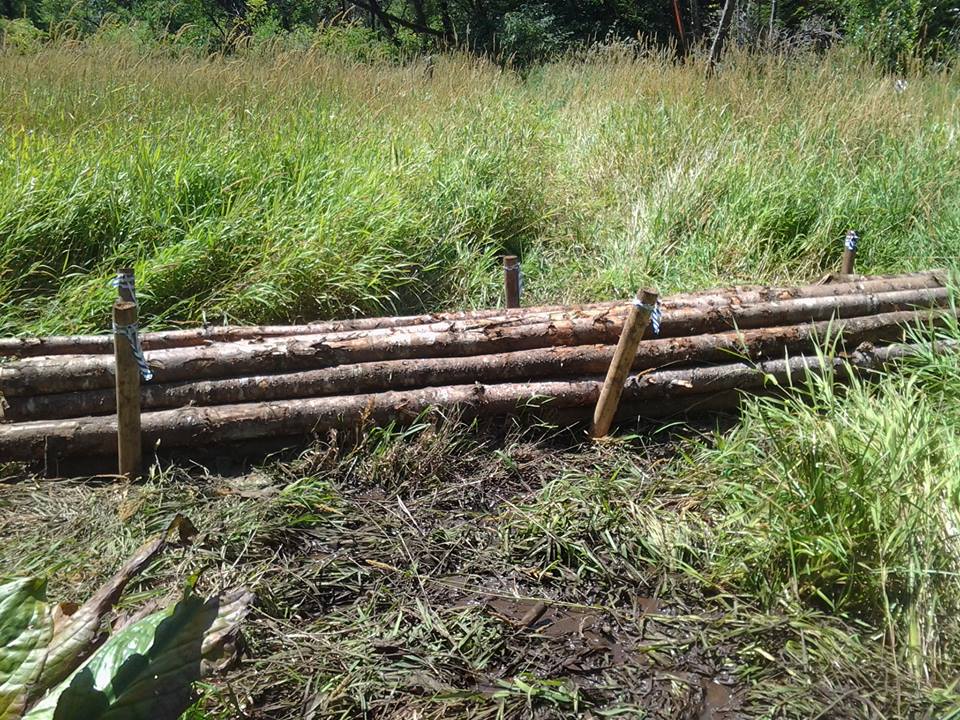 The poles were cribbed to mimic large woody debris and nurse logs. The log cribs – 10 in all – will soon be filled with chips and soil to prepare for planting Sitka spruce and native shrubs come winter. Re-establishing woody debris in the wetland will help regulate water flow, enhance nutrient storage and encourage revegetation by native species.
OWEB grants provide funding for smaller projects and are a great option for small, private landowners looking to do a variety of projects on their property. Check out the OWEB website for more information on their grant programs, and visit Yankee Creek Forestry's facebook page to learn about this project!
---
Now it's your turn!
There are a variety of opportunities at your fingertips to help you steward your forest. From cost-share programs and grant funding to help pay for work on your own land, to earning income by supplying forest products to large-scale restoration projects. Good stewardship of your land can have direct impact in your forest and beyond.
Check out our resource posts to learn about programs available to you that can help you meet your objectives for your forest. Our EQIP page and the Funding Your Forest series on the NNRG blog highlight alternative resources centered around these four topics: Making a Management Plan, Fuels Reduction, and Forest Diversity. Click the links to find out more!